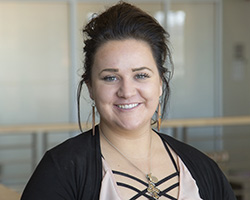 "The commodities trading classroom in the Mars Ag Center, combined with great instructors, beautiful community, and affordable price made it an easy decision."
Calli DixonLewistown, MT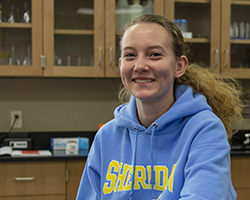 "The facilities are great, but what really got me here were the instructors. They are outstanding and willing to help you in whatever you choose."
Lauren AndersonWorland, WY
The Mars Agriculture Center provides a diverse space to serve students across the Agriculture programs. This top-notch learning environment, along with proximity and access to a thriving agricultural region, sets the Sheridan College Ag programs above any other community college.
The Mars Ag Center allows for more experiential agricultural learning with features such as an animal science lab, a soils and agroecology lab, an herbarium, a teaching greenhouse, a computerized commodities trading floor classroom, and other high-tech classrooms.
The one-of-a-kind commodities trading center is the only classroom like it at any community college in the nation.
$100,000
In Scholarships for Ag Students
2.5
Acres of Field Laboratory space
16,500
Square-Foot Mars Agriculture Center
4
Student-Managed Greenhouses
Please contact us for more information on the program(s) you're interested in.