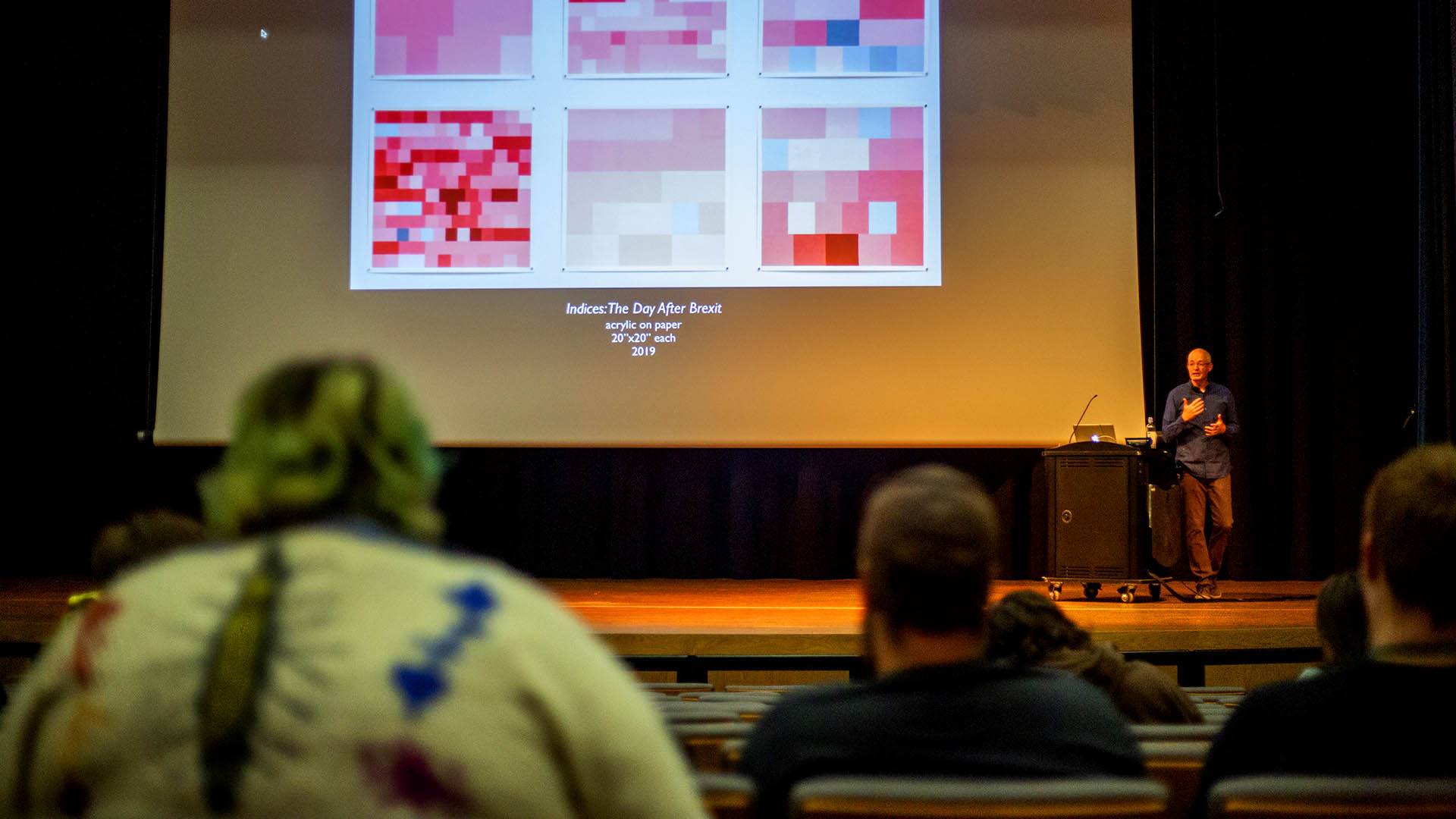 Sheridan College Lectures Slider
Sheridan College Lectures
We are proud to present a variety of engaging and informative lectures that are free and open to both our students and our community.


Thursday, Nov. 9, 6:00pm
in Bomber Mtn Civic Center Rm. #103, in Buffalo, WY.
"AI – The Game Changing Technology that Educators and Society Must Reckon with NOW!"

With Steven Miller, PhD, Math Faculty
The lecture will confront this primary question: "As Artificial Intelligence is rapidly affecting our daily lives, do we embrace AI and teach how to use it effectively and morally, or do we bristle at this technology and reject it?"
Dr. Miller will provide a definition, the history, and the anticipated direction of Artificial Intelligence. Actual scenarios of how it affects our everyday life will be presented, as well as the ramifications it could have on education and in society.
Dr. Steven Miller is the Director of Curriculum and Learning at Johnson County School District #1 and an adjunct math faculty at Sheridan College in Johnson County. He has been in the education world in many capacities for 20 years. Research, data, and personalized learning and application are educational passions for him as we all continue on this journey.


Lectures are free and open to the public.
Science Museum Lectures take place in room 201 at the Mars Agriculture
Center at Sheridan College.
These lectures are also be available via Zoom.
Wednesday, Dec. 6, 7:00pm
Geoengineering for Climate Change

With Robert McDowell, Catalyst Consultant
Abstract:
The earth is rapidly heating up, with October's temperatures breaking all-time records. Can we use Science and Technology to manipulate Nature to ease, or even reverse, the negative consequences of all that heat building up in our oceans and atmosphere? This presentation will discuss why Geoengineering is needed and will explore several new ideas – as well as a few old ones – for combating global climate change.
Biosketch:
Bob graduated with a B.S. degree from Villanova University while working in the Research & Development group of Johnson Matthey, the world's largest automotive catalyst company. He was part of the team that brought the first commercial Three-Way Catalyst from concept into production, and has manufactured emission control catalysts on four continents. He currently advises a diverse set of clients working in R&D and prototyping areas, including lithium ion batteries, biofuels, precious metal recycling, and of course, emission control catalysts.