Bookstore Overview
The friendly bookstore staff will help you find the books you need for your upcoming courses. Bighorn Bookstore offers a variety of affordable textbook options, and the Rent-A-Text program.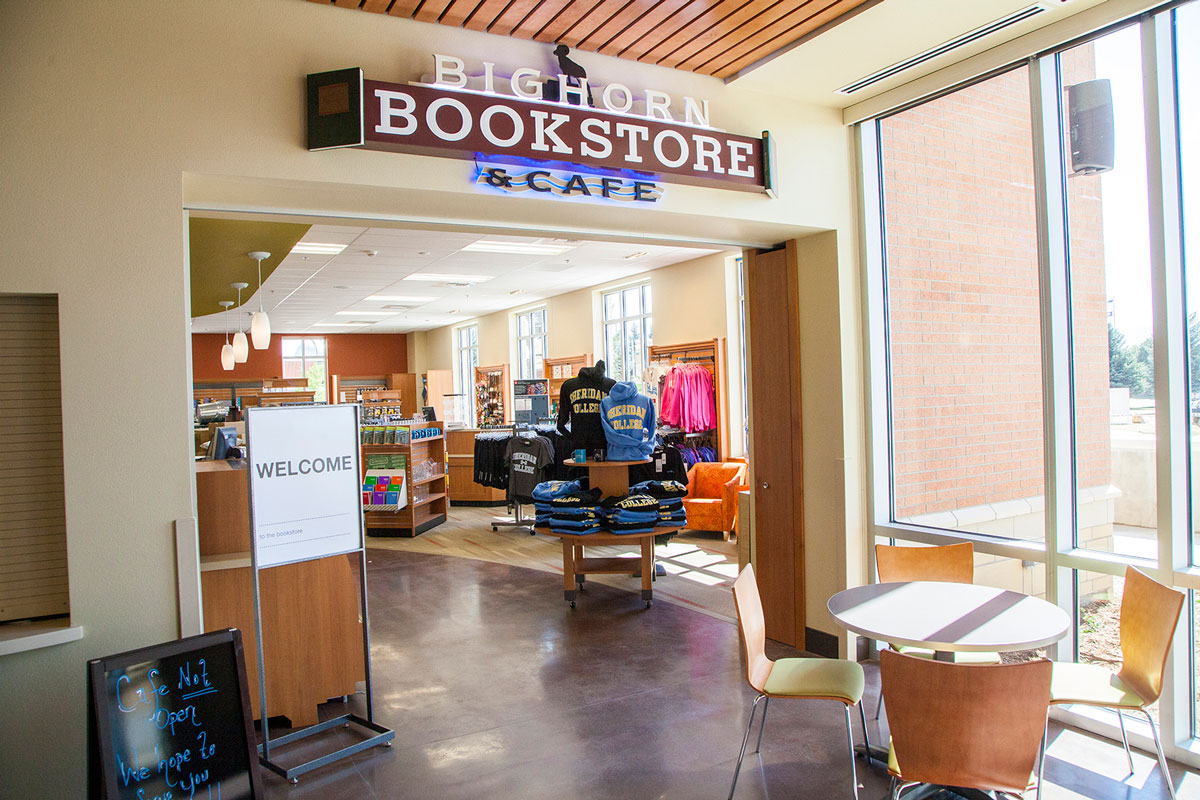 Bighorn College Bookstore
Whether you need a new textbook for your next class, a delicious cup of coffee, or some new Sheridan College Generals gear, the Bighorn Bookstore at Sheridan College has you covered. Located in the Edward A. Whitney Academic Center, you'll find all the books and supplies you need to take on your next semester.
Visit the Sheridan College Book store online.
Contact the Sheridan College bookstore at sheridan@bkstr.com or 307-675-0240.
Sheridan College Bookstore hours:
Monday – Friday
8:00 a.m. – 5:00 p.m.
Saturday and Sunday
Closed