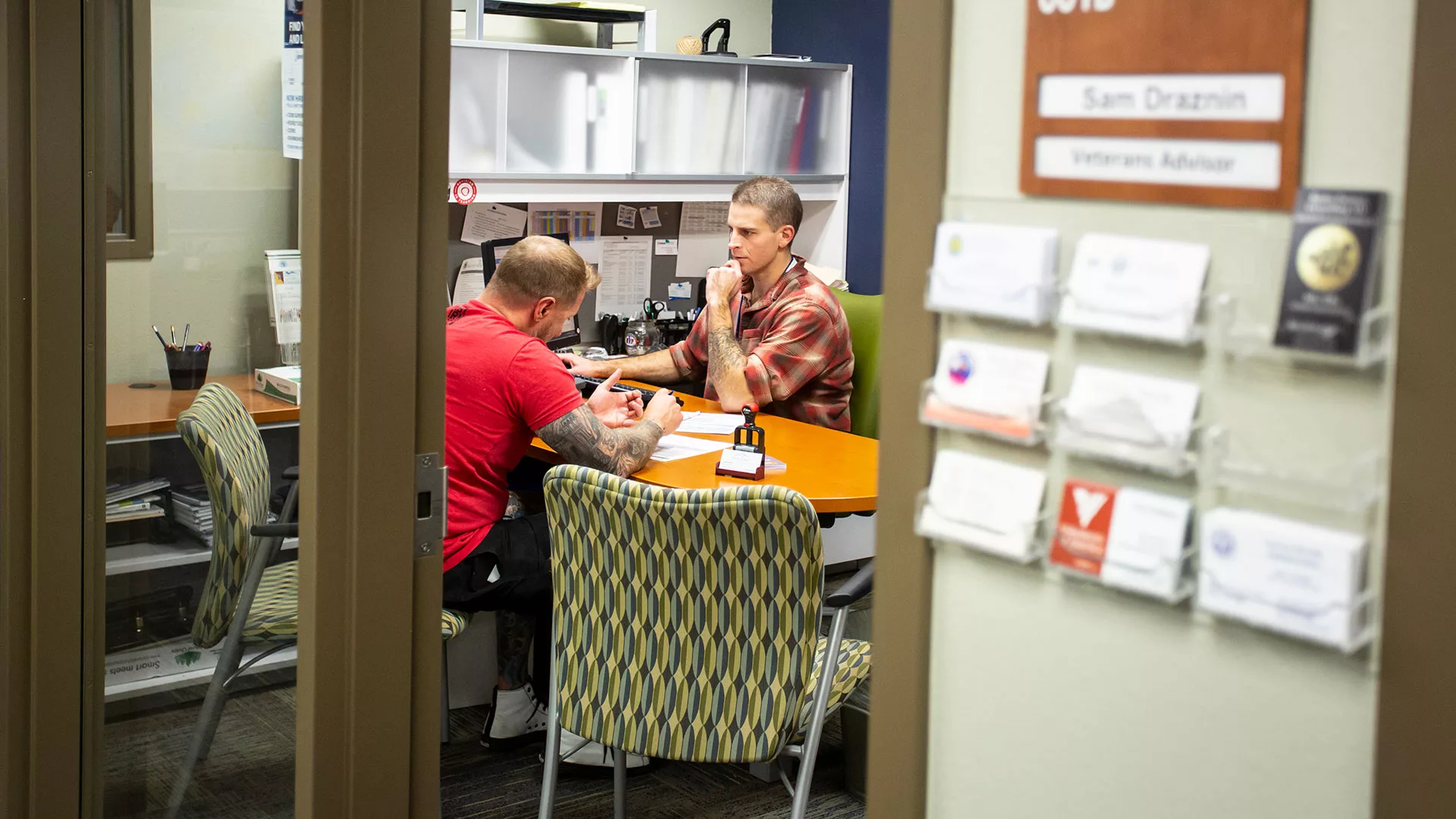 Veteran Services
Sheridan College offers a number of resources to military veterans. Get started with your own veteran advisor who will be your point of contact for admissions, enrollment, financial aid, veteran benefits and programming to support academic and career success.
Student veterans are allowed to register for the next semester up to two weeks prior to registration opening. This ensures a class schedule that best supports individuals' needs along their journey.
Be sure to visit our Veterans Center to connect with other vets in the lounge to study, utilize the computer lab or join the Veterans Club. Student Veterans of America (SVA) chapters work to promote the general welfare of student veterans and advance veterans' issues on campus and in the community. Typical activities include semi-monthly meetings, campus & community color guards, trips, coffee groups, paintball, color runs, Spartan runs, guest speakers and more.
Meet Our Sheridan College Veterans Advisor
Sam Draznin is an OIF Marine Corps Veteran who served with 1st battalion 10th Marines conducting task force military police and convoy security operations in the Al Anbar Province of Iraq in 2008, and is a former Marine Corps Instructor of Water Survival. Sam comes to Sheridan from the Automobile Club of Southern California where he was a former Business Auditor specializing in internal fraud investigation, and Special Investigation Unit Liaison specializing in property damage and bodily injury insurance fraud investigation. Sam earned his Bachelors of Arts from the University of California Berkeley. He is married and has four children, two girls and two boys.
Phone: 307.675.0777
Email: sdraznin@sheridan.edu
Credit for Prior Learning
NWCCD values the education you have received as a member of the military, students should visit with our veteran advisors to learn about credit for prior learning.