NWCCD Rodeo Teams
NWCCD is proud to offer intercollegiate athletic opportunities for student-athletes and fans alike. Our rodeo teams are sanctioned by the National Intercollegiate Rodeo Association. Teams and individuals have earned numerous awards over the years, and continue to compete at the highest level.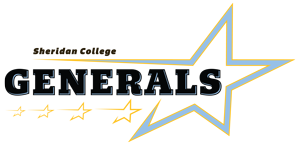 Women's Team
Kristen Vander Voort
Molly Rotenberger
Devin Dixon
Chase Kiker
Joey Carley
Camri Elshere
Men's Team
Coby Johnson
Wyatt Phelps
Cody Weeks
Corbin Fisher
Nathan Ruth
Samuel Larson
Cole Redmond
Daniel Rasmussen
Kain Stroh
Chase Lapp
Easton Bowers
Jason Lawrence
Coaches
Marc Gilkerson – mgilkerson@sheridan.edu
Kelsey Ferguson
Women's Team
Brooke Worman
Ellie Bard
Emily Knust
Erin Mcginley
Gracie Pokorny
Jamie Gillum
Jaycie West
Jayme Peterson
Lanna Jordan
Maddie Eskew
Shyanne Howell
Talli Pokorny
Men's Team
Bill Henery
Bodie Mattson
Brayden Price
Clay Reiner
Conner Heinrt
Cooper Deveraux
Coy Johnson
Grant Turek
JC Moreland
Myles Kenzy
Parker Manor
Zane Howe
Coaches
Will LaDuke – wladuke@sheridan.edu
Anna Rorison
Marvin Garrett
Shawn Marsh
Sept. 24-26  |  Sheridan College
Oct. 1-3  |  Central Wyoming College
Oct. 8-10  |  Lamar County Community College
The vision for the NWCCD athletic department is to foster a strong commitment within the coaching and administrative staff dedicated towards academics, campus life and community involvement. This commitment is the same vision for our student-athletes. Being a student-athlete for NWCCD is a privilege and is reflected in their day to day activities. This privilege has the potential to reward our student-athletes with not only an academic degree but other lifelong leadership, responsibility and relationship experiences; which they can draw from for the remainder of their lives.