Northern Wyoming Community College District (NWCCD) offers a variety of scholarships to assist students in achieving their educational goals. Applications will be forwarded to your program(s) of interest. Official offers are received via email directly from the Financial Aid Office.
When should I apply for scholarships? 
Fall 2023 and Spring 2024 = application open now!
Fall 2024 and Spring 2025 application will open January 1, 2024.
*The Hathaway Scholarship for Wyoming high school graduates has a separate deadline. Please review all information on the Hathaway Scholarship page carefully.
Full-year scholarship offers for the upcoming school year will come from the financial aid office after March 31 and will continue throughout the summer. Scholarship recipients are notified via email, text message, and through Self-Service when a scholarship is offered. Students should check their @sheridan.edu email and Self-Service accounts frequently. A thank you note serves as the student's formal acceptance of the scholarship. A deadline will be stated in the offer email. The thank you note will be due to the financial aid office by the deadline indicated in the scholarship offer email.
2023/2024 scholarship recipients are notified via email, text message, and Self-Service. Please activate your @sheridan.edu email and Self-Service accounts as soon as possible. Scholarship notifications will be sent as follows: round 1 – after March 31, round 2 – after May 31, round 3 – after July 30. Please check your college email frequently. Thank you notes must be handwritten (not typed) and received in the financial aid office by the deadline indicated in the offer email.
If funds are available for the spring semester and/or summer semester, the application will have these semesters listed. If available, spring scholarship offers are emailed after December 1, and summer scholarship offers are emailed after April 1.
How do I apply for scholarships?
Click on the button below to submit an application now!
Only one application per student per academic year is necessary, unless you change your major at semester.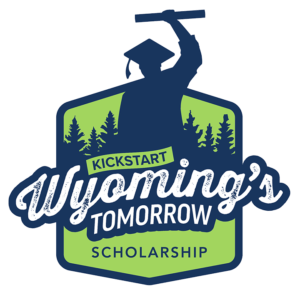 Extra Money Makers
We also offer scholarships that require additional essays or additional information from the applicant. Scholarships requesting additional information are posted within the NWCCD Hub. You must be an accepted student with access to the NWCCD Hub in order to apply for these scholarships.
This list is subject to availability, subject to change, and may not be inclusive of all opportunities. Log into your NWCCD Hub account by clicking the button below and visit the Financial Aid page.
GC = Gillette College scholarships, SC = Sheridan College scholarships.
Please log into the NWCCD Hub for an updated list of scholarships.
The Sheridan College Foundation
The Sheridan College Foundation handles over 170 scholarships with a wide variety of qualifications, including but not limited to: art, construction, dental hygiene, nursing, machine tooling, engineering, music, scholastic achievement, non-traditional students, veterans and more. The Sheridan College Financial Aid office works with the Sheridan College Foundation to match scholarships with qualifying students. Interested students need to submit the NWCCD scholarship application above.
High Academic Achievement Scholarship
New students entering the fall semester after high school graduation who score an ACT composite of 25 or higher are eligible for the High Academic Achievement Scholarship at NWCCD. No application is required. Be sure to submit your ACT scores to the admissions office. Students will need to be registered before the award will be applied to their student account.
Must be used the fall semester immediately following your high school graduation.
Available to ALL students with an ACT composite score of 25 or higher – in-state, WUE, and out-of-state. SAT concordance tables are used to determine eligibility for those who take the SAT instead of the ACT. Minimum acceptable SAT score is 1200. ACT superscores are also considered for eligibility.
Can be used for four consecutive fall and spring semesters at Sheridan College or Gillette College (Sorry, this scholarship does NOT cover summer semester coursework).
Award amounts range between 12 and 15 credits of in-state tuition & fees per semester, based on registration. If you are a WUE or an out-of-state student, you will be required to pay the difference after the in-state amount is credited to your tuition & fee charges.
Scholarship cannot be used in conjunction with other sources of financial aid deemed solely for tuition and fees. Scholarship can be used in conjunction with the Hathaway Scholarship (for WY students).
Awards will be prorated for enrollment between 12 and 15 credits. Award amounts for 2023/2024 will range from $1,932 to $2,415.
Room & board, books & supplies, and any other expenses beyond 15 credits of in-state tuition and student fees are the responsibility of the student. This includes, but is not limited to, out-of-state or WUE tuition & fee charges, additional course fees, lab fees, housing, meal plans, required books, and program supplies.
Must maintain full-time status (12 credits) and maintain a semester and cumulative GPA of 3.0. GPA is reviewed after each semester. Student is notified in writing if scholarship is lost. Scholarship eligibility cannot be regained.
External Scholarships
Local communities and national organizations offer a multitude of private scholarships. Check with local organizations such as Rotary International, Kiwanis Club, Elks Club, Daughters of the American Revolution (DAR), American Legion, Lions Club, YMCA, Veterans of Foreign Wars (VFW), etc., which all award scholarships on a local level. Look online for contact information of these organizations. There is no one place to refer students to when it comes to searching for scholarships. You can complete a simple search on the internet. Be careful not to pay anyone to help you with this information. There are plenty of free sites out here. If you will be graduating from high school (or recently graduated), your guidance counselor is a great source for local scholarship information. Most local organizations provide information to high schools on a regular basis.
Please review the list below. This list in not all inclusive. The following donors contacted NWCCD in the past asking to advertise their scholarships or interest free loan opportunities.
Here is a quick read on how to spot a scholarship scam Scholarship scams: Watch for red flags
Interest-Free Loans
While interest-free student loans are a source of funding that students have to pay back after graduation, this type of loan does not charge or collect interest. What you borrow is what you will pay back! Check out the information below for three local foundations that provide interest-free student loans.
The Dodd and Dorothy L Bryan Foundation Interest-free academic loans
$5,000.00 Maximum per Year, Deadline – June 15th
$1,000.00 for Summer School for Existing Students. Deadline for Summer School – Summer School Loans for Existing Loan Recipients – See Renewal Application
The following criteria must be met:
Must have been a resident of Sheridan, Campbell or Johnson County in Wyoming; Powder River, Rosebud or Big Horn County in Montana for at least one year prior to the date the application is filed.
For academic loans, the applicant must be under the age of 25 at the time the application is filed at the office of the Bryan Foundation. Under special circumstances, the Board of Directors may make an exception. For vocational loans, there is no age limit except that, if the applicant is over 30 years of age at the time the application is filed at the office of the Foundation, approval will require an affirmative vote of four directors.
Must submit a completed formal application.
Must submit full high school transcript or most recent college grade report with application.
Must have GPA of 2.50 cumulative in high school and 2.25 cumulative in college. The GPA of 2.25 must be maintained in college while carrying a minimum of twelve credit hours.
A need for assistance, applicant, and parents or guardian, must have completed and signed the application form and submitted a copy of their most recent Federal Tax Return Form (page 1 and 2). The amount of parents contribution has some bearing on the Decision of the Board of Directors.
Both parents must co-sign your notes unless applicant is living with one parent, then that parent must sign. If applicant is married, spouse must also sign the notes, and also have a Co-Signer. PLEASE NOTE ALL NOTES MUST BE SIGNED IN THIS OFFICE. THIS MEANS YOU AND BOTH YOUR PARENTS OR GUARDIAN MUST COME TO THIS OFFICE (Unless other arrangements are made with the Office Manager).
Must arrange with the college office to have a copy of your grades sent to the office of the Dodd and Dorothy L. Bryan Foundation at the end of each reporting period until graduation even though you may not borrow for every semester or quarter.
Loans are automatically extended for succeeding school years if grade requirements are met.
Must keep the Foundation informed of your current address at all times and also that of your parents if there is a change.
Repayments, on a monthly schedule, are $100.00 on the first $5,000.00 borrowed and 15.00 per thousand after that. Negotiable with borrower at time of graduation or leaving school. Full repayment should be made as soon as possible so that others in need may use the money.
Deadline for applications is June 15th. Applications are voted on at our June meeting. This is the last Monday of the month.
PLEASE ANSWER ALL CORRESPONDENCE FROM THIS OFFICE PROMPTLY!
Whitney Benefits Interest Free Loans
Up to $24,000 for undergraduate or vocational studies
$6,000 per academic year for undergraduate studies, with a total loan of $24,000; or
Up to $24,000 for a vocational program of study, divided equally over the number of terms of the program.
An additional $16,000 for graduate or professional studies; $40,000 total loan for undergraduate and graduate studies.
All past and present students are limited to a maximum $40,000 lifetime credit limit.
LOANS ARE AVAILABLE TO:
Graduates of an accredited Sheridan/Johnson County High School,
OR
Students who have obtained a GED from a Sheridan/Johnson County High School or from Sheridan College,
OR
Individuals that have had at least four years of continuous residency in Sheridan or Johnson County immediately prior to applying for a loan.
REQUIREMENTS
Applicants must have:
• A 2.5 cumulative grade point average from high school, or
• A 2.25 cumulative grade point average from college.
Other requirements do exist
Deadlines:
Fall semester – October 1
Spring semester – March 1
APPLICANTS CANNOT:
Be related to Whitney Benefits Board members.
Currently have loans with the Dodd and Dorothy L. Bryan Foundation, B.F. and Rose H. Perkins Foundation, or any other private foundation.
Currently be receiving a Daniels Fund scholarship.
Whitney, in its sole and absolute discretion, has the authority to determine whether a student meets qualification for loan approval.
B.F. & Rose H. Perkins Foundation Interest-Free Student Loans
This is a local foundation not affiliated with the National Perkins Loans
Money in amounts agreed upon by the Board of Trustees of B.F. and Rose H. Perkins Foundation, not to exceed $5,000.00 a year, will be loaned to needy and worthy young men and women who have resided in Sheridan County for more than one year and graduated from an accredited High School located in Sheridan County. There is no limitation on the accumulated total loan amount.
The loan applicant shall be no more than 20 years of age when making the initial application, however, once a student has received assistance from the foundation they are eligible for future loans with no limitations on age.
The loan applicant must provide a transcript of grades showing a minimum of a 2.5 GPA with the initial application.
The loan shall be an honor loan without interest.
The recipient of the funds shall be required to sign a promissory note pledging to repay such funds at the suggested rate in the repayment schedule, starting in the sixth month after graduation, or termination of schooling. Said note shall be co-signed as required, unless waived by the Foundation Board of Directors.
Money borrowed from the B.F. & Rose H. Perkins Foundation for a particular purpose shall become due in full at once if used for any other purpose.
If the student drops out of school or discontinues school for any reason, the note or notes shall become due and payable and payments shall start no later than the sixth month after leaving school.
Transcript of grades must be sent to the office of the Foundation at the end of each reporting period. Grades lower than 2.25 based on 12 credit hours minimum per grade period will disqualify the borrower for additional loans until grades meet the requirements.
The applicant must be registering as a full-time student, i.e., a minimum of 12 credit hours per grade period.
Insurance coverage is required in an amount at least equal to the amount you will borrow until graduation and it must be kept in force until the loan is paid in full. A collateral assignment must be furnished the Foundation either on a new or existing policy. Failure to keep it in force until the loan is paid in full will cause the entire loan to become due and payable.