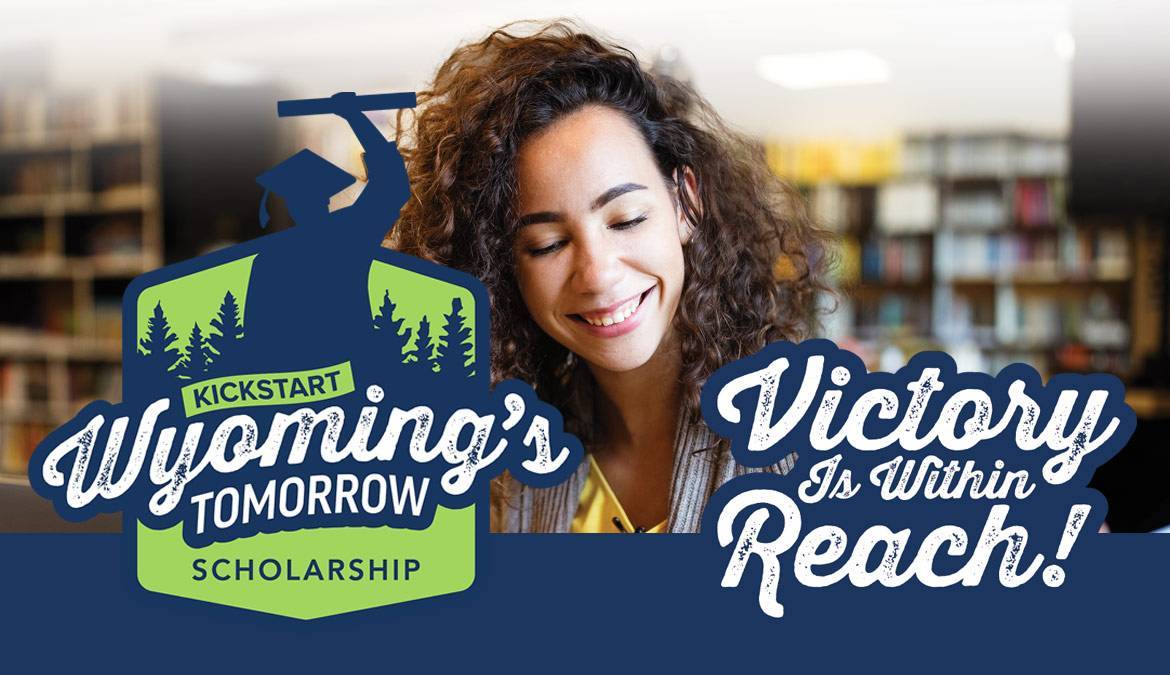 Your college window is open!
Seize this opportunity and achieve your goals.
Kickstart Wyoming's Tomorrow is a new state-funded scholarship program for adults enrolling at one of Wyoming's eight community colleges, or the University of Wyoming, to pursue a degree or certificate. You can receive up to $1,800 per semester if enrolled in 12 credit hours or more, for up to four full-time academic terms.
YOU MAY BE ELIGIBLE IF:
You've been a Wyoming resident for no less than one year immediately preceding application or not less than a total of three years at any time before application;
You're 24 years of age or older when you begin school;
You've completed and filed a Free Application for Federal Student Aid (FAFSA) for the academic year for which you are applying for a scholarship and have unmet financial need;
You agree to register with the Wyoming Department of Workforce Services by completing a new account registration at wyomingatwork.com.
YOU ARE NOT ELIGIBLE IF:
You are currently receiving a scholarship under the Hathaway Scholarship program;
Are not a United States citizen or a permanent resident alien who meets the definition of an eligible noncitizen under federal Title IV requirements or requirements of a subsequent similar federal enactment;
Owe a refund under a federal Title IV student financial aid program or a subsequently enacted similar federal student financial aid program, or a student financial aid program administered through the state;
Are incarcerated; or
Previously received a scholarship under this scholarship program of four full-time academic terms or a total of $7,200 in scholarships for unmet financial need.

Available at Sheridan College, Gillette College, and SC Johnson County.