SOAR – Student Orientation, Advising and Registration
SOAR is designed to introduce students to academics and life at Sheridan College. We want students to make well-informed decisions regarding their education by exposing them to key services and opportunities. SOAR is currently only offered at Sheridan College, for information about Gillette College please visit their main campus visit page.
Our goals for your SOAR experience:
Inform students and their families with the missions, programs, and services.
Introduce students to the Sheridan College Community.
Facilitate initial academic advisement, course selection, and registration.
Introduce students to campus services and resources that will enhance their academic success and overall college experience.
Emphasize the importance of students being involved on campus and taking responsibility and initiative for their growth and development.
Provide students and their families the opportunity to interact with other students, faculty, and staff.
Enable students to feel connected to the Sheridan College community and feel confident and excited about their college choice.
By participating in SOAR you will:
Register for classes.
Tour campus.
Meet friends.
Ask any questions you have about attending Sheridan College.
Talk about new experiences like roommates and the expectations of college instructors.
Locate staff offices for people who are here to help you.
SOAR is your first look at college life. You are not expected to learn everything about Sheridan College in one day; however, we do want you to know where you can go for help. Please take this time to get to know our staff and other students.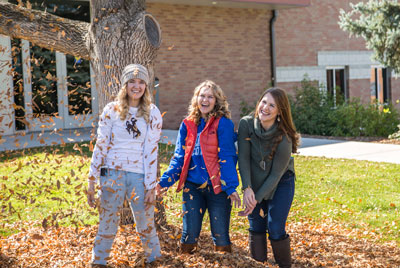 Reserve your spot at the next SOAR event and find why Sheridan College is right for you!
Testing Information for SOAR
Most programs require English and/or math classes.  There are 3 ways to place into college level or developmental level courses:
Official ACT scores.  These are valid within 3 years of high school graduation.  Scores on an official high school transcript are acceptable.

English 1-17 = developmental English
English 18-36 = English I
Math 1-20 = developmental math Pre-algebra
Math 21-22 = developmental math Intermediate Algebra or college level Problem Solving or Applied Math
Math 23-24 = Pre-calculus Algebra
Math 25-26 = Pre-calculus Trigonometry or Statistics
Math 27-36 = Calculus I
Accuplacer placement exam for reading and math.  Valid for 3 years from test date.  Each test is $10.

Reading 0-84 = developmental English
Reading 84-120 = English I
Elementary Algebra 0-39 = developmental Pre-algebra
Elementary Algebra 40-71 = developmental math Intermediate Algebra or college level Problem Solving or Applied Math
Elementary Algebra 72-120 = Pre-calculus Algebra
College Math 0-62 = Pre-calculus Algebra
College Math 63-102 = Pre-calculus Trigonometry or Statistics
College Math 103-120 = Calculus I
Completed college English or math class with a grade of 'C' or higher as listed on official college transcripts.
If you do not place into college level English or math, we highly recommend you come to SOAR at 8:00 to take the Accuplacer placement tests.  A $10 test can save a lot of time and tuition!
Contact Enrollment Services at 307-675-0100 if you have any questions on testing.