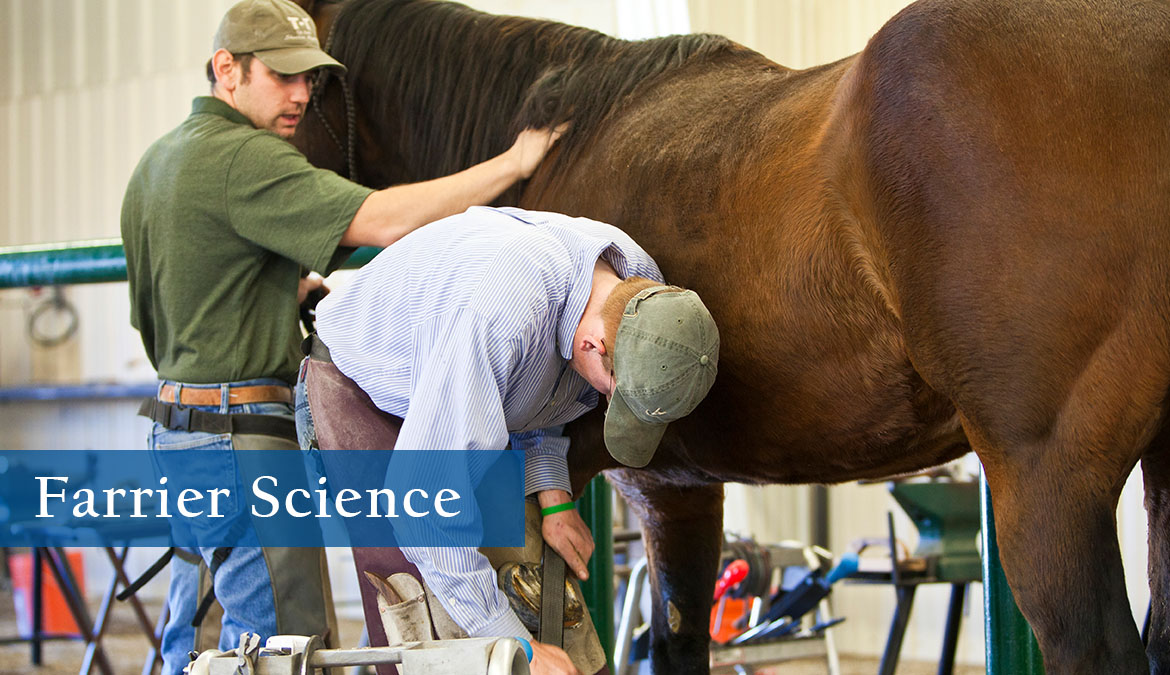 Farrier Science Certificate
Do you like working with horses? Sheridan College's Farrier Science Certificate provides hands-on, real-world training to students. You will learn from enthusiastic faculty and leading industry professionals, preparing you for a career as a farrier working with horses.
In the Farrier Science program, you will develop knowledge and skills in the current techniques required to maintain horse hoof and leg health, as well as troubleshooting common foot and shoeing problems. You will practice horseshoeing, experience forging metal and gain a fundamental understanding of horse anatomy and physiology, preparing you as an entry-level farrier.
Our Farrier Science Certificate of Completion program at Sheridan College will prepare you to complete the first level of national farrier certification.
Why Sheridan College?
You will also have the opportunity to interact with a variety equine veterinarians within the region and attend farrier clinics.
Learn in a hands-on classroom with small class sizes and one on one instruction.
The Farrier Science Certificate is an accelerated, affordable program, allowing you to work with qualified farriers and learn new skills in advanced workshops.
Industry Outlook
Farriers have opportunities to assess leg health and common foot problems. They change horseshoes on a variety of horses from work horses and rodeo horses, to show horses and race horses. With ranches and rodeos popular throughout Wyoming and surrounding states, including Nebraska, Montana, and South Dakota, farriers and their unique equine skillsets are in demand. According to the American Horse Council, the horse industry supports 1.4 million jobs with over 9 million horses in the U.S.
Faculty and Community
At Sheridan College, we have a rich tradition in Agriculture. Sheridan College began as an Agriculture-focused community college in the late 1940s. We value Agriculture education and invest in our programs to help prepare you to succeed in today's economy.
Sheridan College Agriculture faculty are enthusiastic, well-liked and approachable. They will make sure you learn the foundational skills to pursue higher education or find a job following graduation.
Careers and Opportunities
Many farriers are self-employed, creating and running their own businesses. To prepare for your work as a farrier, you will take the following courses at NWCCD:
Introduction to Farrier Science
Equine Anatomy & Locomotion
Practical Farrier Science