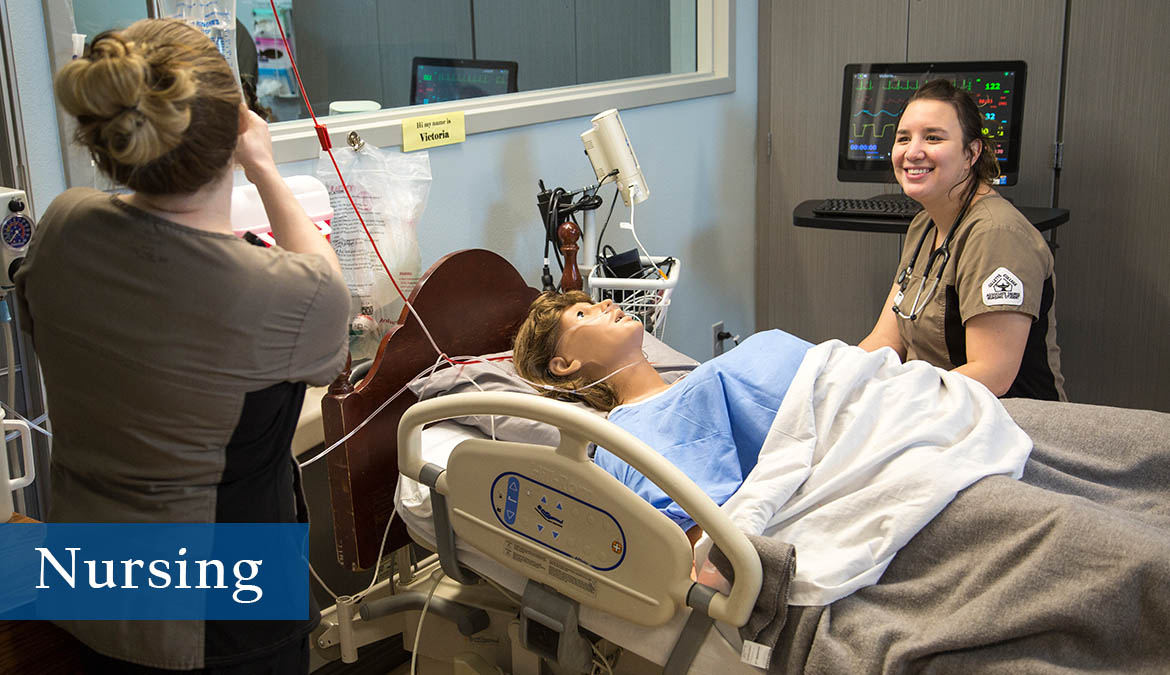 Nursing
Nurses provide care to patients and are the backbone of the healthcare profession. The Northern Wyoming Community College District (NWCCD) offers an Associate Degree in Nursing and a Certificate in Practical Nursing at both Sheridan College and in Gillette, Wyo. Upon successful completion of our Associate Degree in Nursing Program, students are eligible to sit for the National Council Licensure Examination for Registered Nurses (NCLEX-RN).
As a student, you will receive hands-on training in our advanced, high-tech simulation centers and complete extensive clinical training at healthcare facilities around the region.
Through our partnership with the University of Wyoming, you also have the option to take courses toward your Bachelor of Science Degree in Nursing and have access to individual advising sessions with a trained RN/BSN Completion Advisor.
Industry Outlook
Median pay for nurses is over $65,000 per year and job growth is an impressive 19% a year, far faster than average. By 2026, the Bureau of Labor Statistics predicts that the U.S. alone will need 438,100 more nurses than were employed in 2016. Our aging population, continuous technological advancements, and diversity of career options within the nursing profession make it an incredibly fulfilling and secure career. Nurses have terrific opportunities for promotion and can work at locations around the country and the world.
Careers and Opportunities
Our Nursing students land gratifying careers as:
Emergency Room Nurses
Obstetrics / Gynecology Nurses
Pediatric Nurses
Long-term Care Nurses
Home Health Nurses
Oncology Nurses
Public Health Nurses
Occupational Health Nurses
Head Nurse / Nurse Supervisor
Nurse Practitioners
Nurse Midwives