Whitney Center for the Arts
Upcoming Events
Whitney Center for the Arts is a creative space serving growing arts programs
Cutting-edge spaces serve the Arts students at Sheridan College. The two-story Whitney Center for the Arts includes sculpture, drawing, painting, and ceramics studios; student and faculty galleries; and collaborative spaces.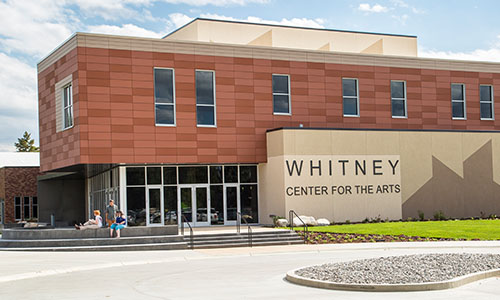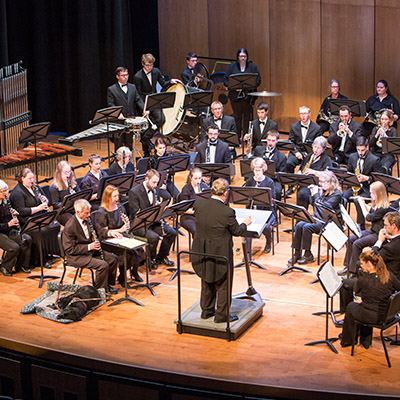 Kinnison Hall
The Whitney Center for the Arts features a 422-seat concert hall with variable acoustic banners to adjust the sounds reflection put the spotlight the performances in the hall. The changeable proscenium stage has a motorized fly system and an orchestra pit.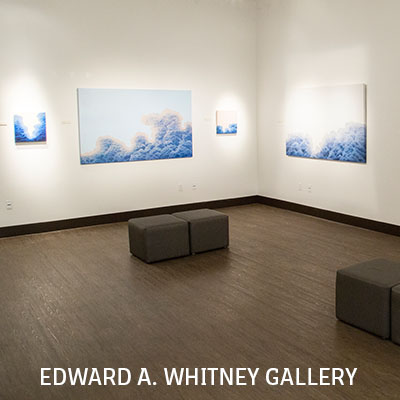 Edward A. Whitney Gallery
The Edward A. Whitney Gallery features a rotating exhibition of work from leading artists from across the country.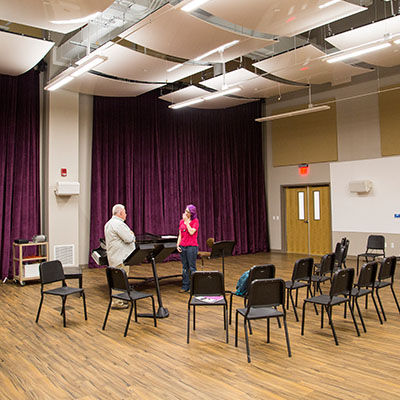 A space for every sound
The Music programs utilize specifically designed rooms including a large band room, choral room, piano classroom, multiple practice rooms, a recording studio, a music theory classroom, faculty offices, and storage.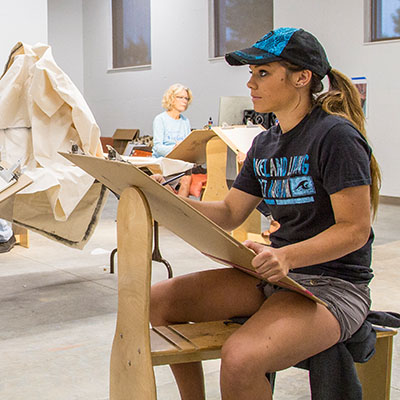 Artist Studio Space
The Whitney Center for the Arts features a variety of art studios for printmaking, drawing, sculpture, metalwork and more. Master your craft in a dedicated space for your creativity.
Box Office
Tuesday and Thursday 4:00-6:00pm
Friday 9:00-11:00am
The Box Office is open one hour prior to all events.
Location
1 Whitney Way
Sheridan, WY 82801