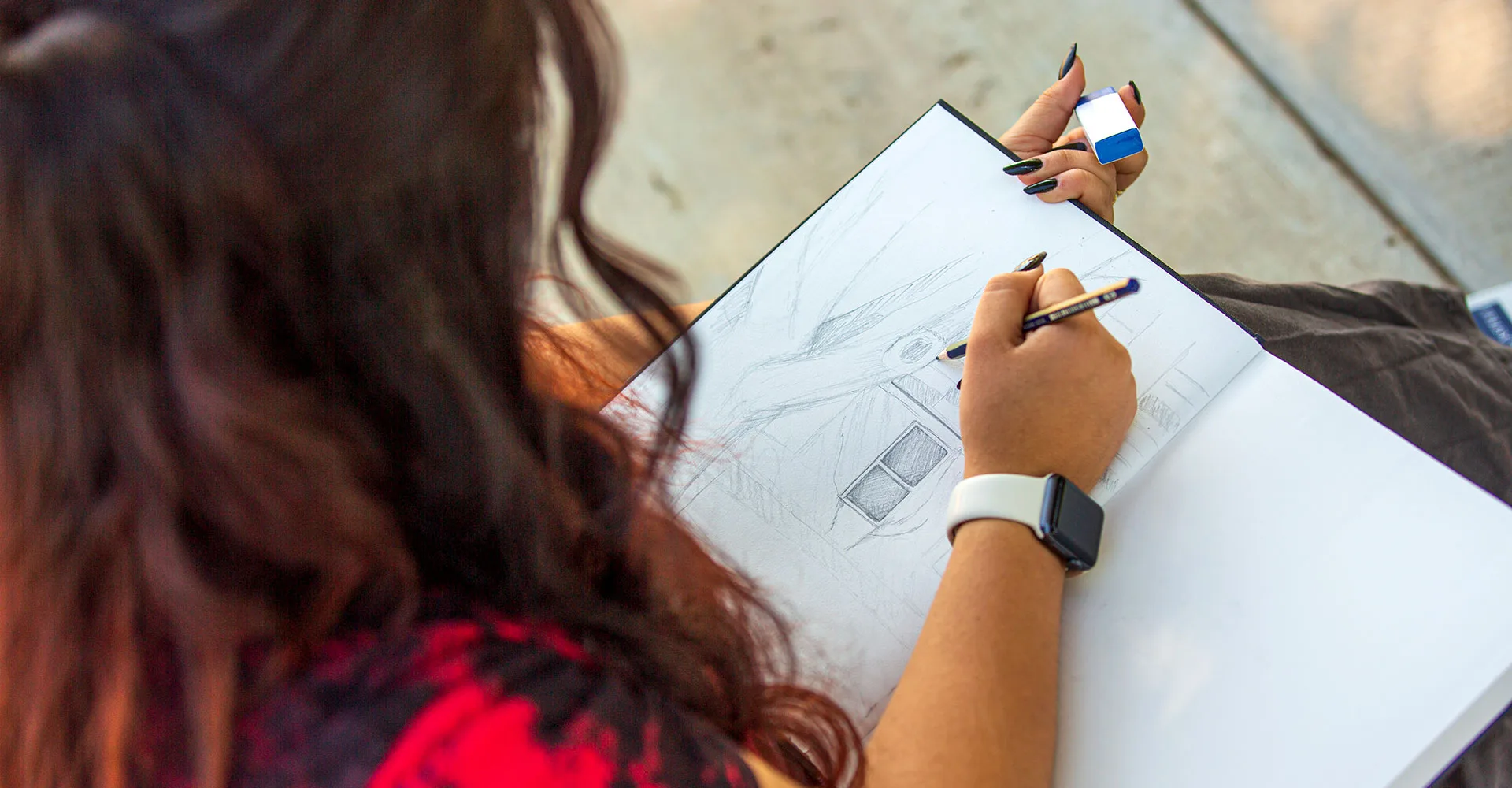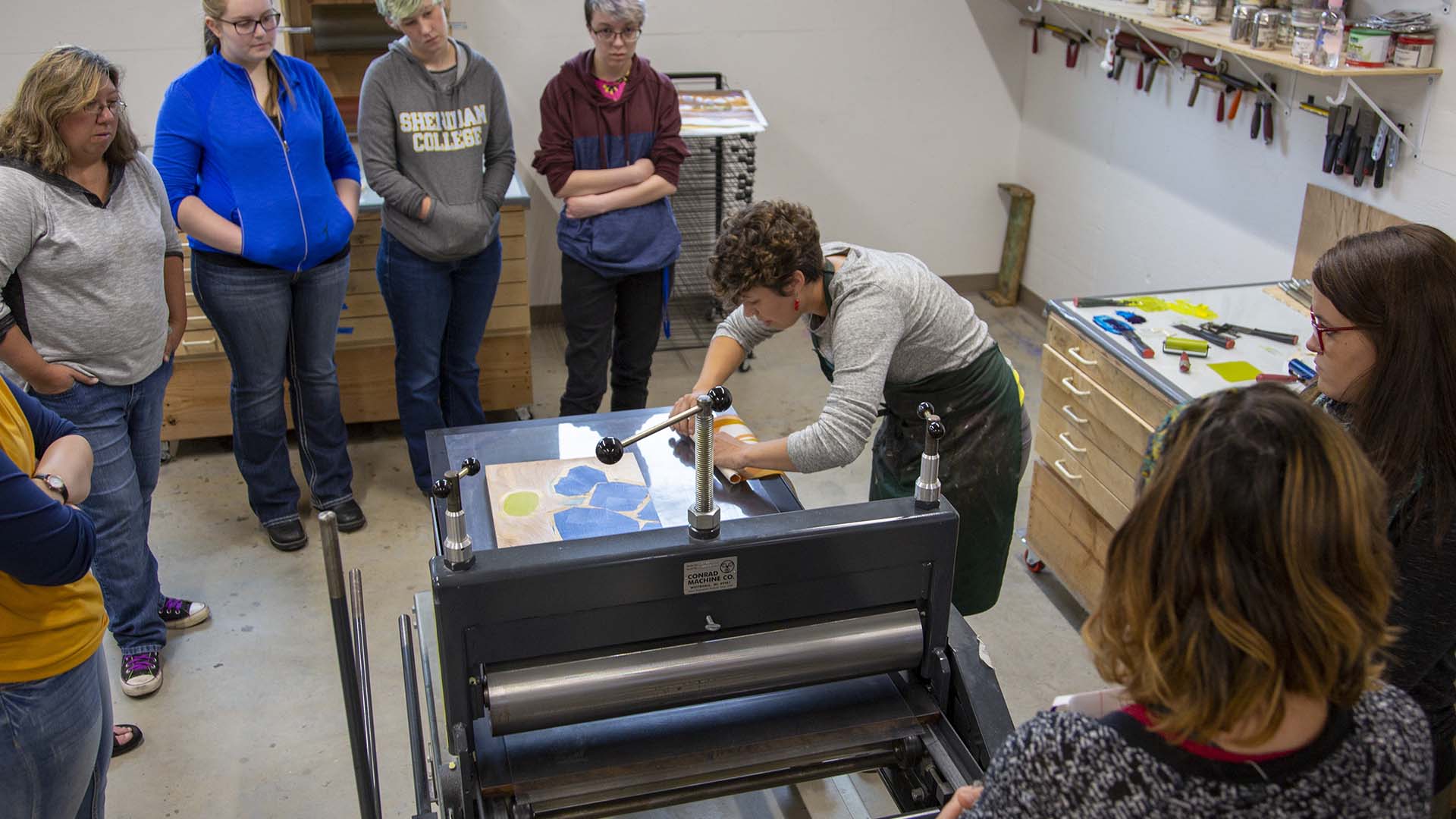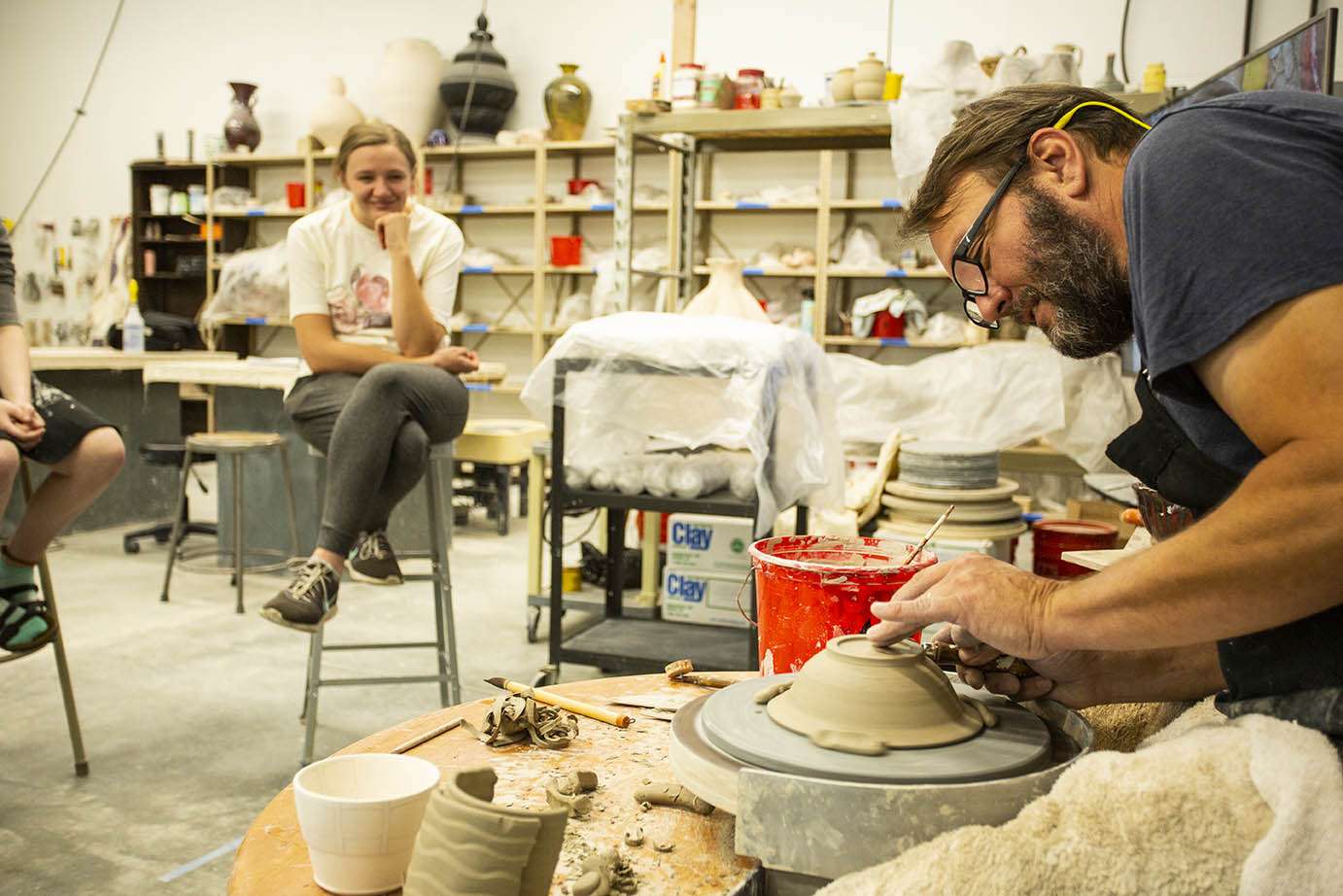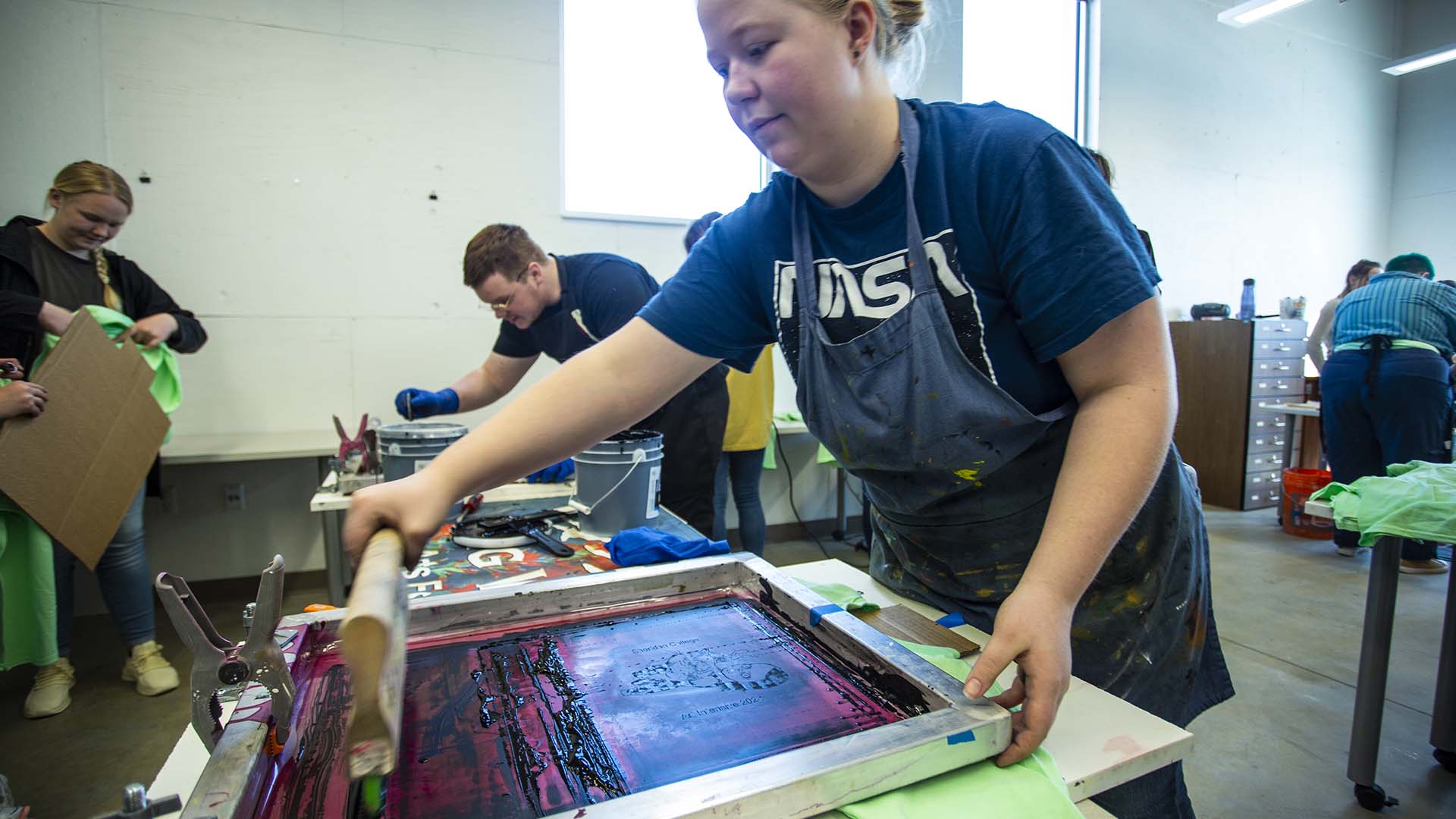 Arts Intensive 22_A5A9640dh_web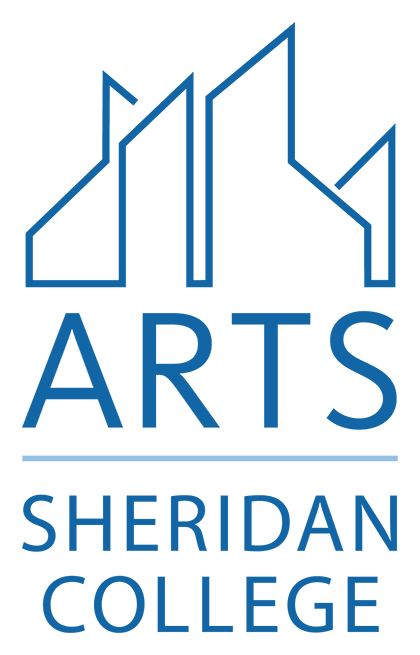 SC-Art-Printmaking_d02a5083_web
Ceramics F2021 _a5a8563dh_web
Arts Intensive 22_A5A9567dh_web
Earn Your Art Degree
Do you have a passion for art? Do you picture yourself as a creative director or graphic designer? Sheridan College's award-winning faculty will help you master the foundational skills you need to pursue a variety of art-related career fields. Sheridan College's Art degree offers a diverse array of classes allowing every student to fully develop their artistic interests.
Whether your passion is ceramics, sculpture, painting, drawing, painting, digital media, or printmaking, you'll explore it all in Whitney Center for the Arts, with 24-hour access to one of the most advanced and innovative art education centers in the West. Your home as a Sheridan College Art student, WCA features two gallery spaces that showcase student and faculty art as well as traveling shows from top artists around the world.
Whether you are interested in joining the workforce following completion of your Associate degree or plan to transfer to a four-year college or university, the curriculum is designed to give you the skills to succeed.
In addition, the Visual Arts certificate provides the opportunity for students to immerse themselves into the world of studio art. It is a valuable addition to an Associate Degree, can provide a path to K-12 art certification or other advanced degrees, or can stand alone for the student wishing to diversify, practice, and experience various art techniques.
Why Sheridan College?
Our Art program offers ceramics, sculpture, drawing, painting, digital photography, digital media and printmaking.
You will experience hands-on learning in the Whitney Center for the Arts, which is one of the most advanced, innovative art education centers in the United States.
The WCA includes nearly 60,000 square-feet, dedicated to Visual and Performing Arts.

Available at Sheridan College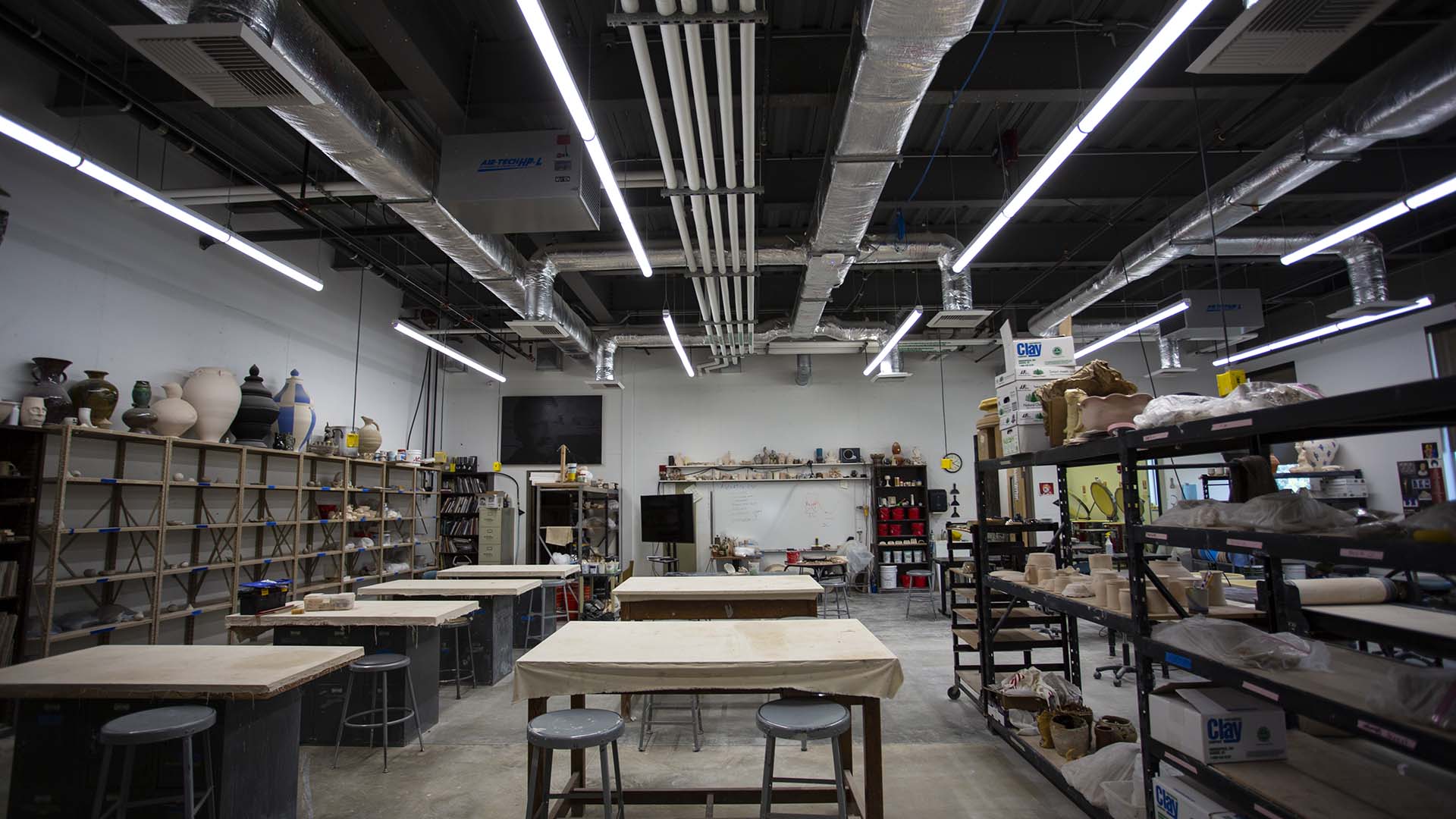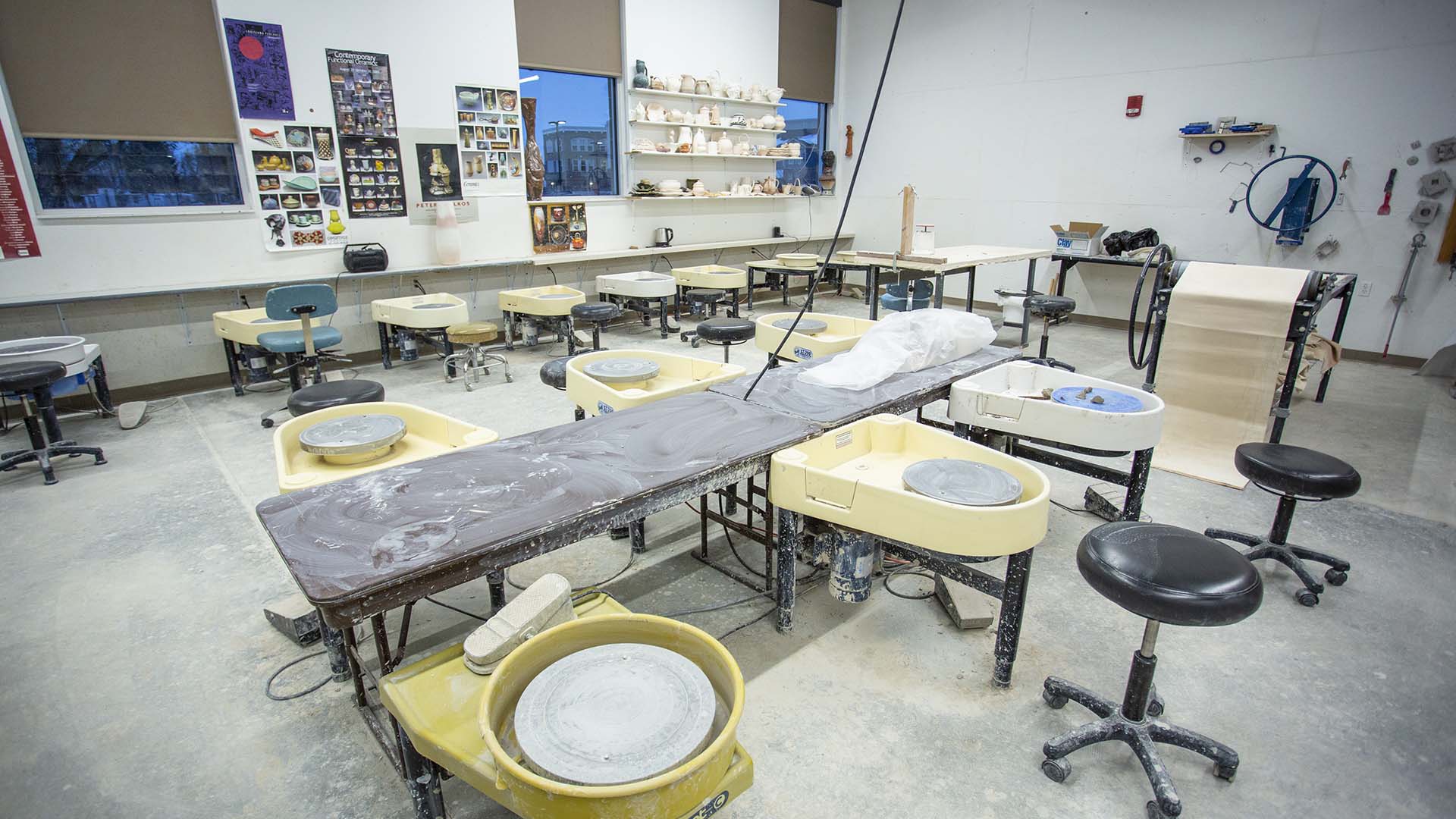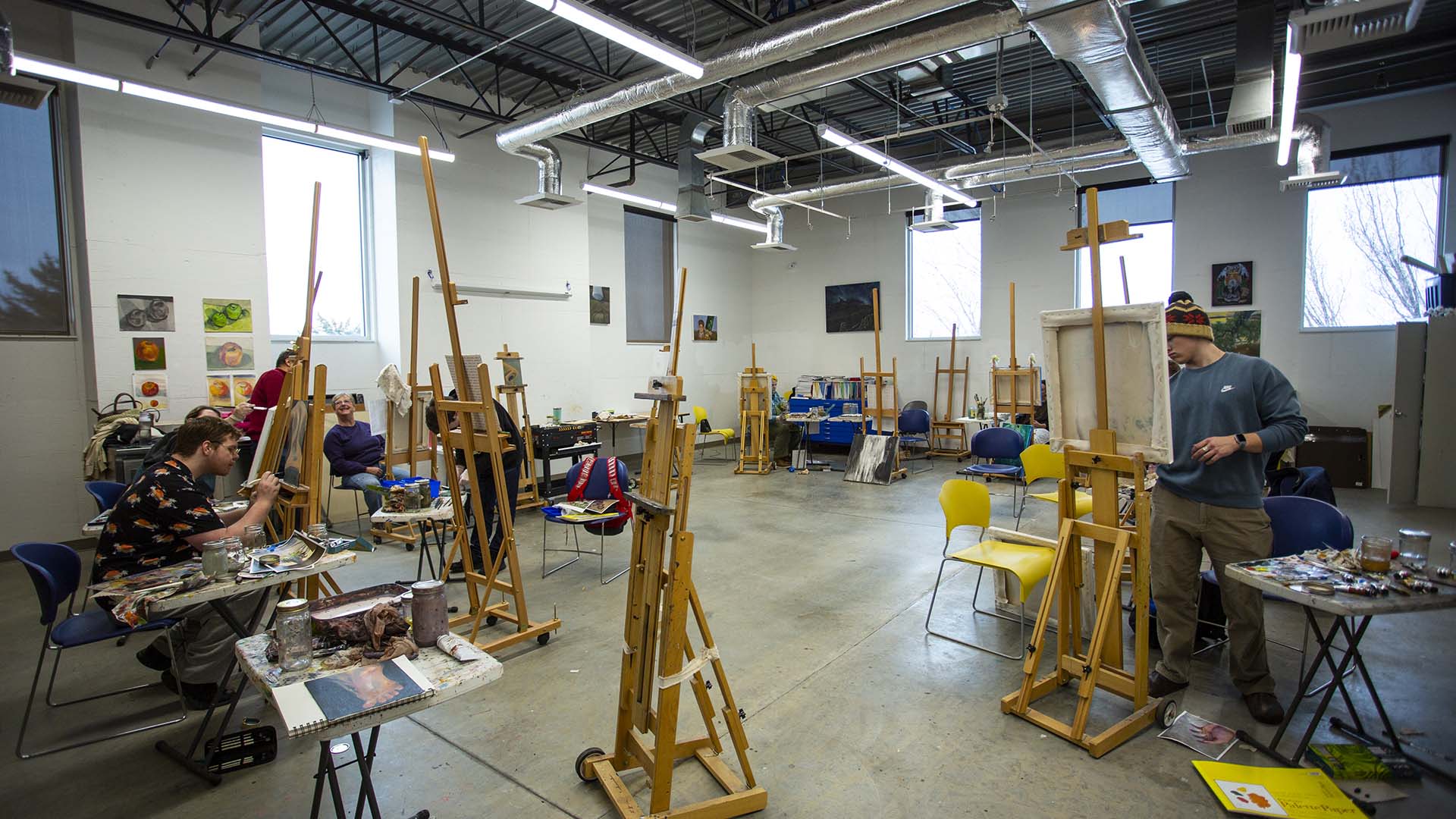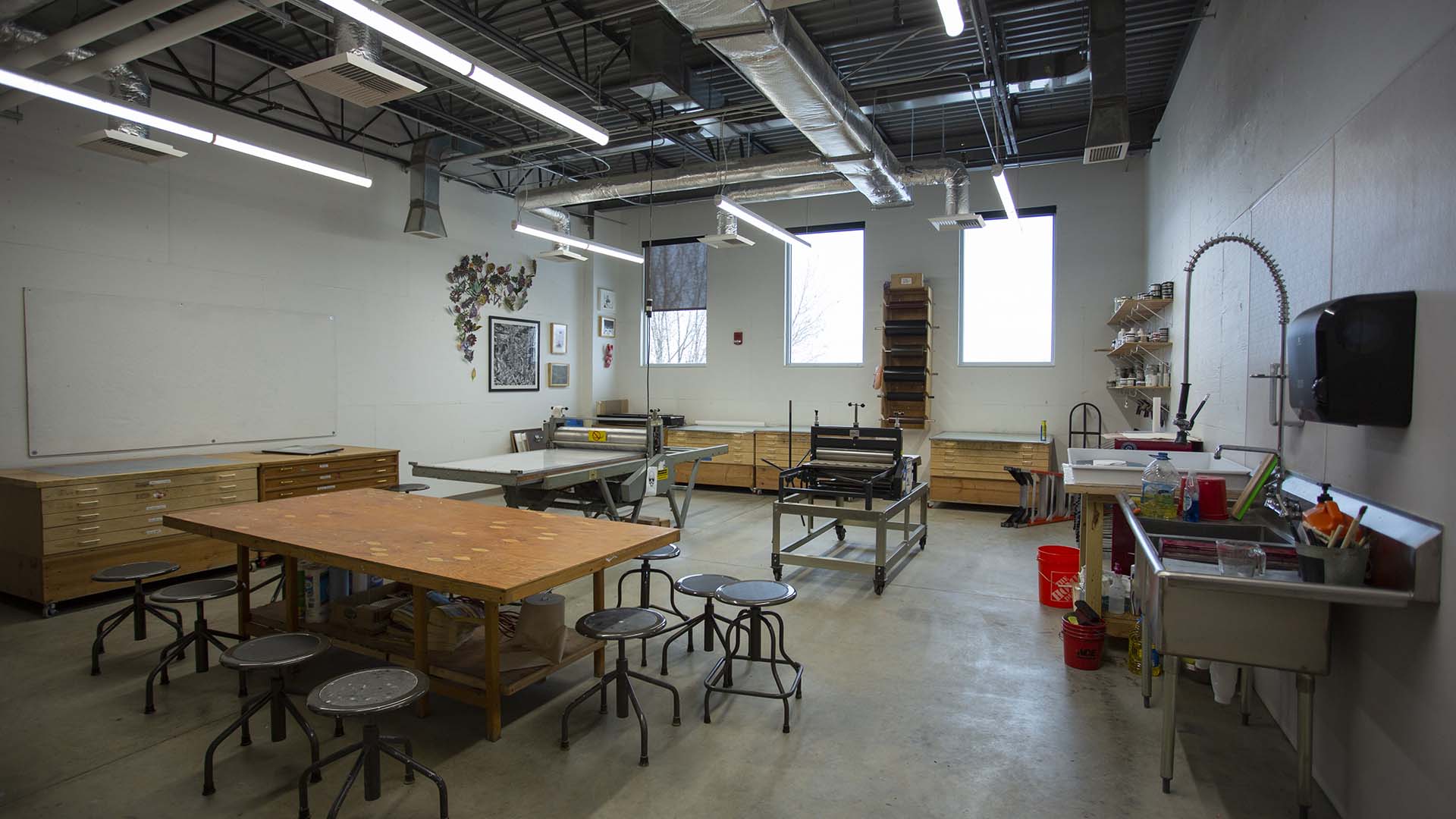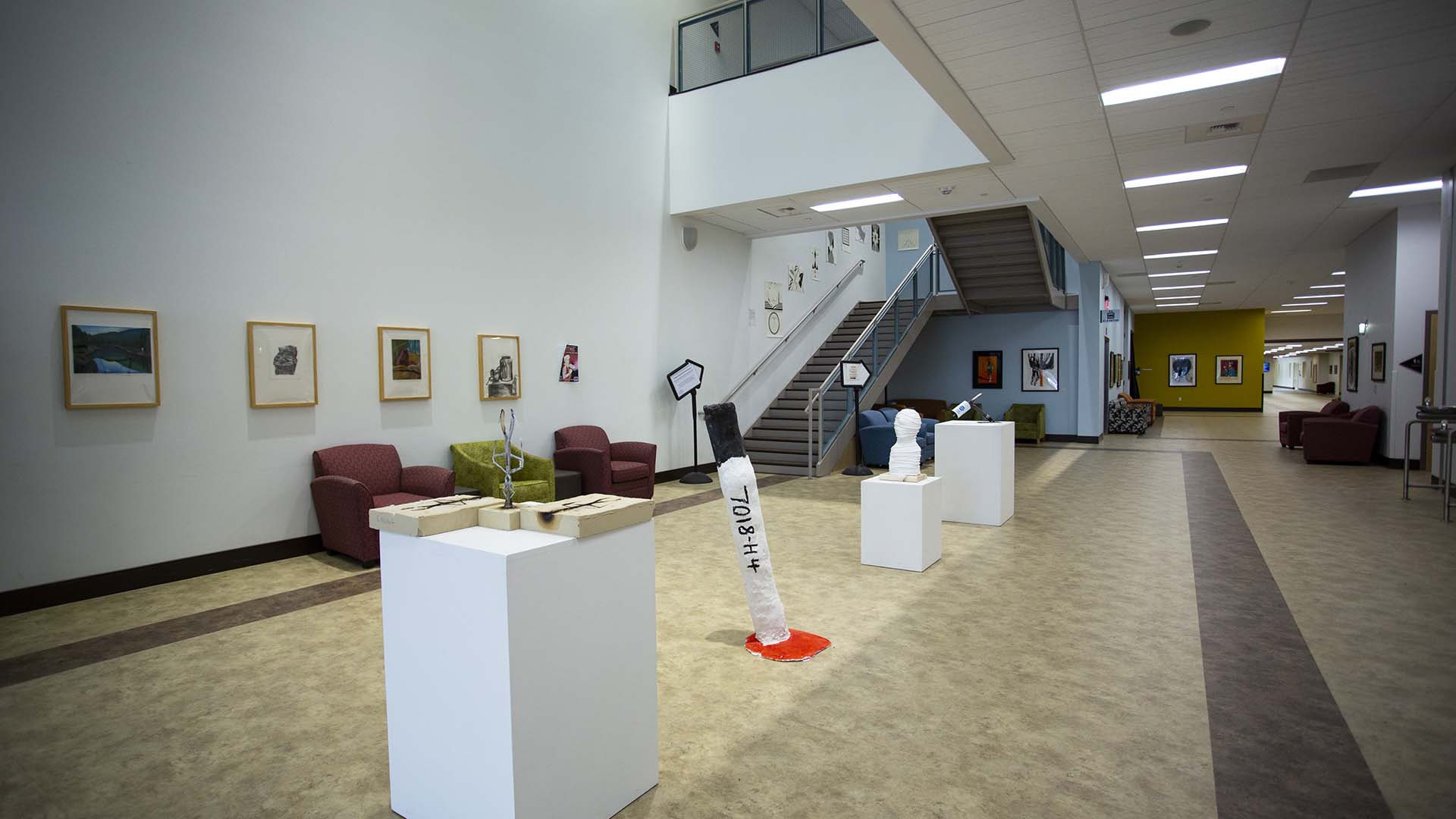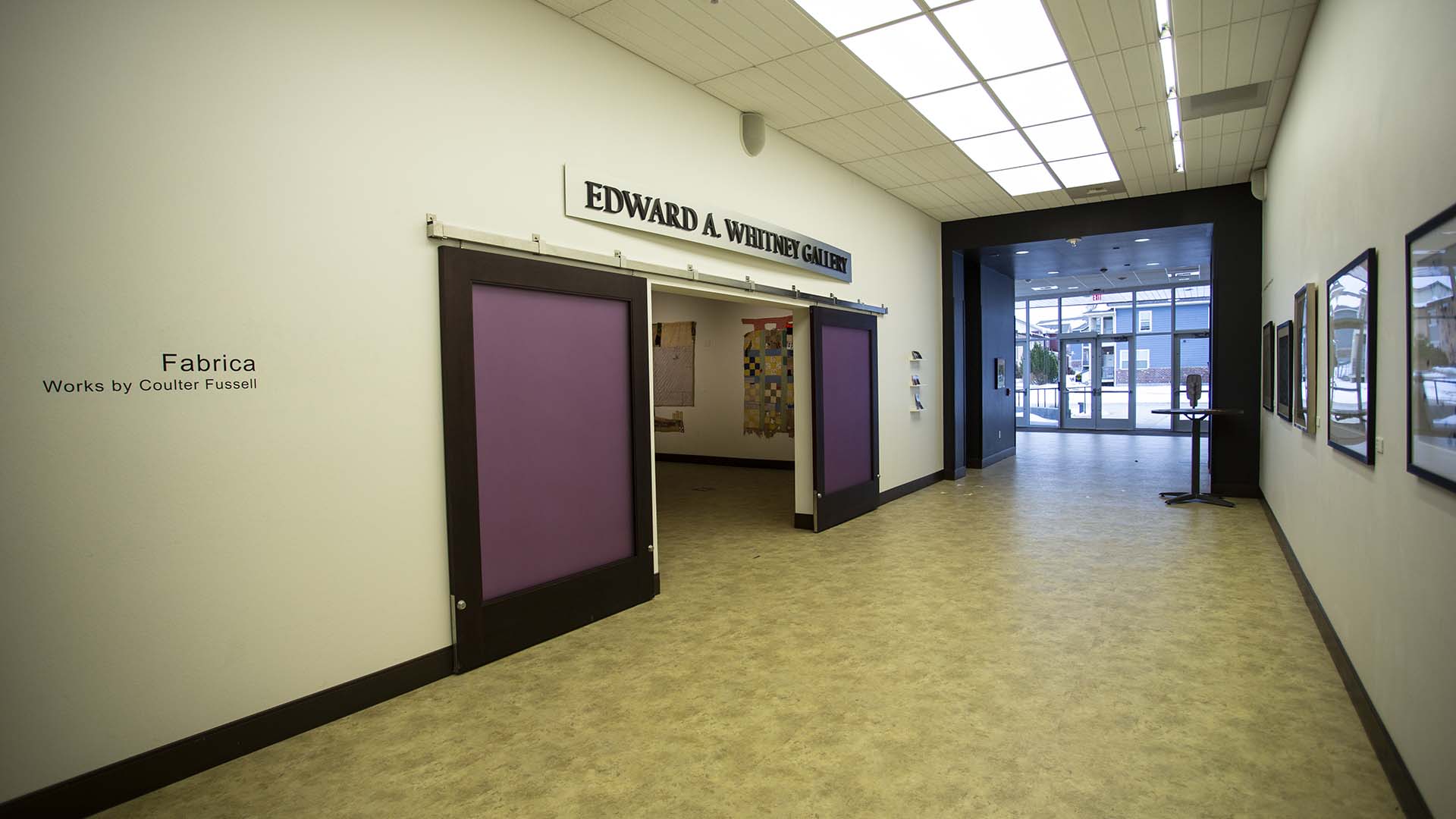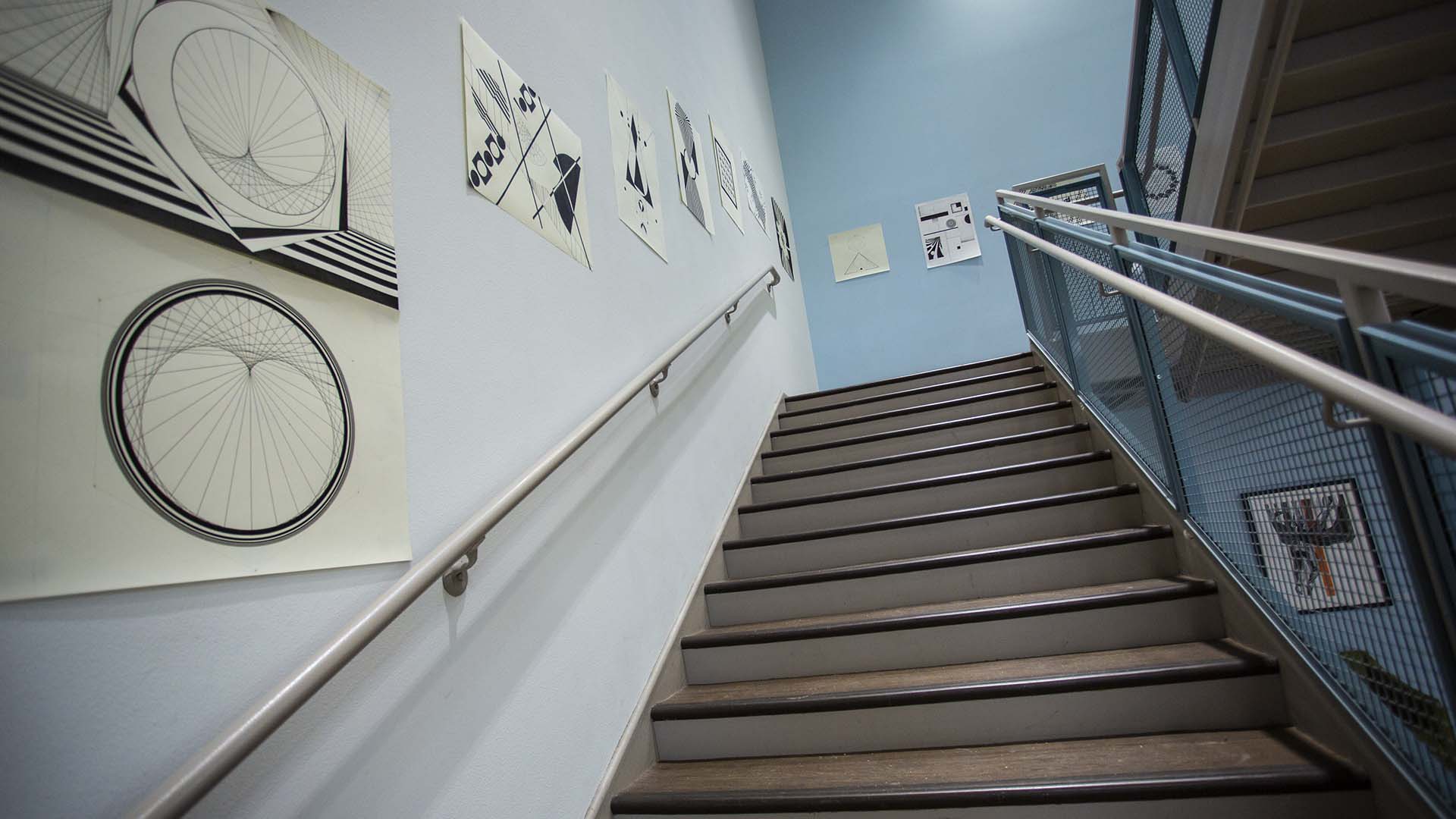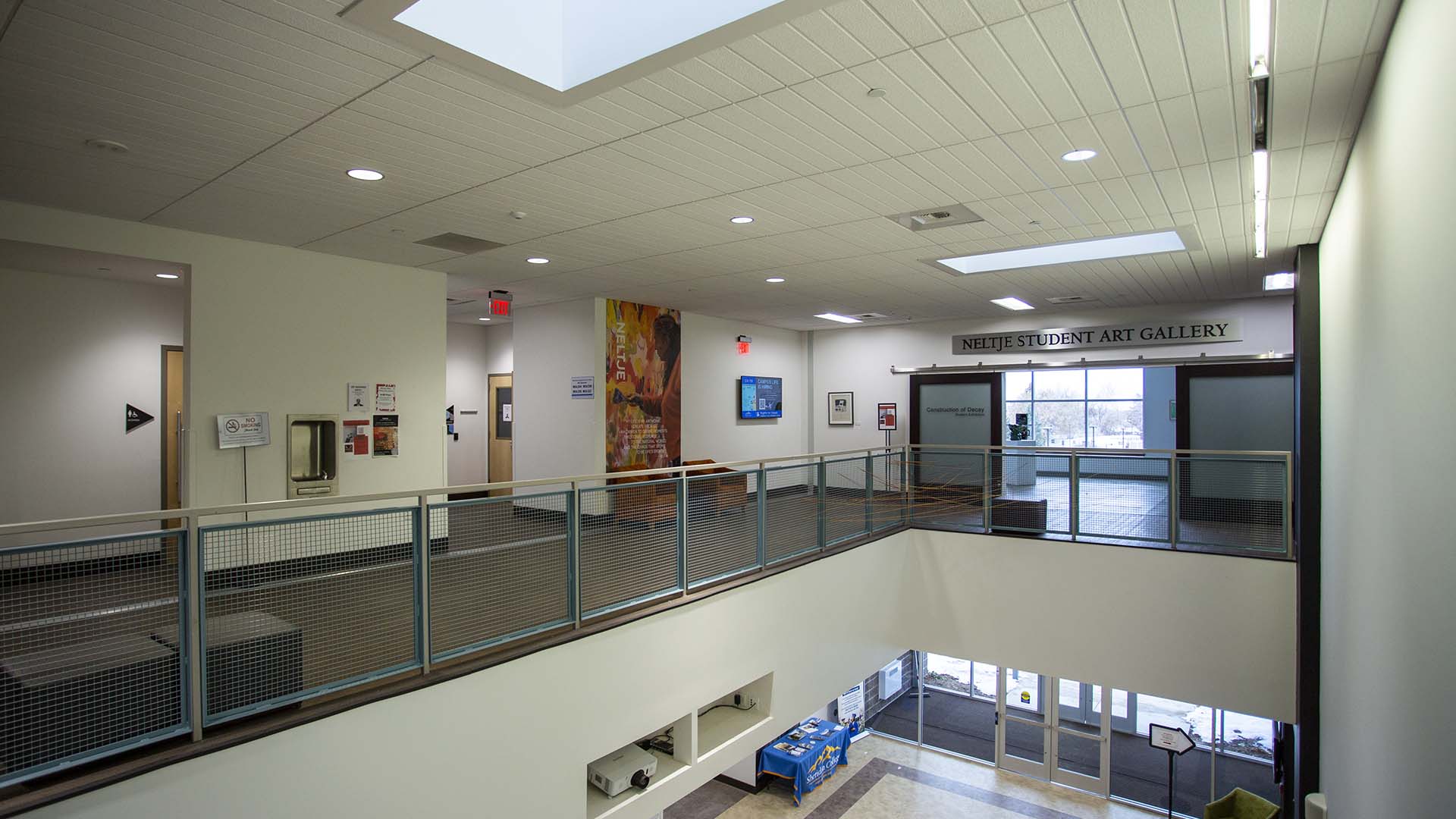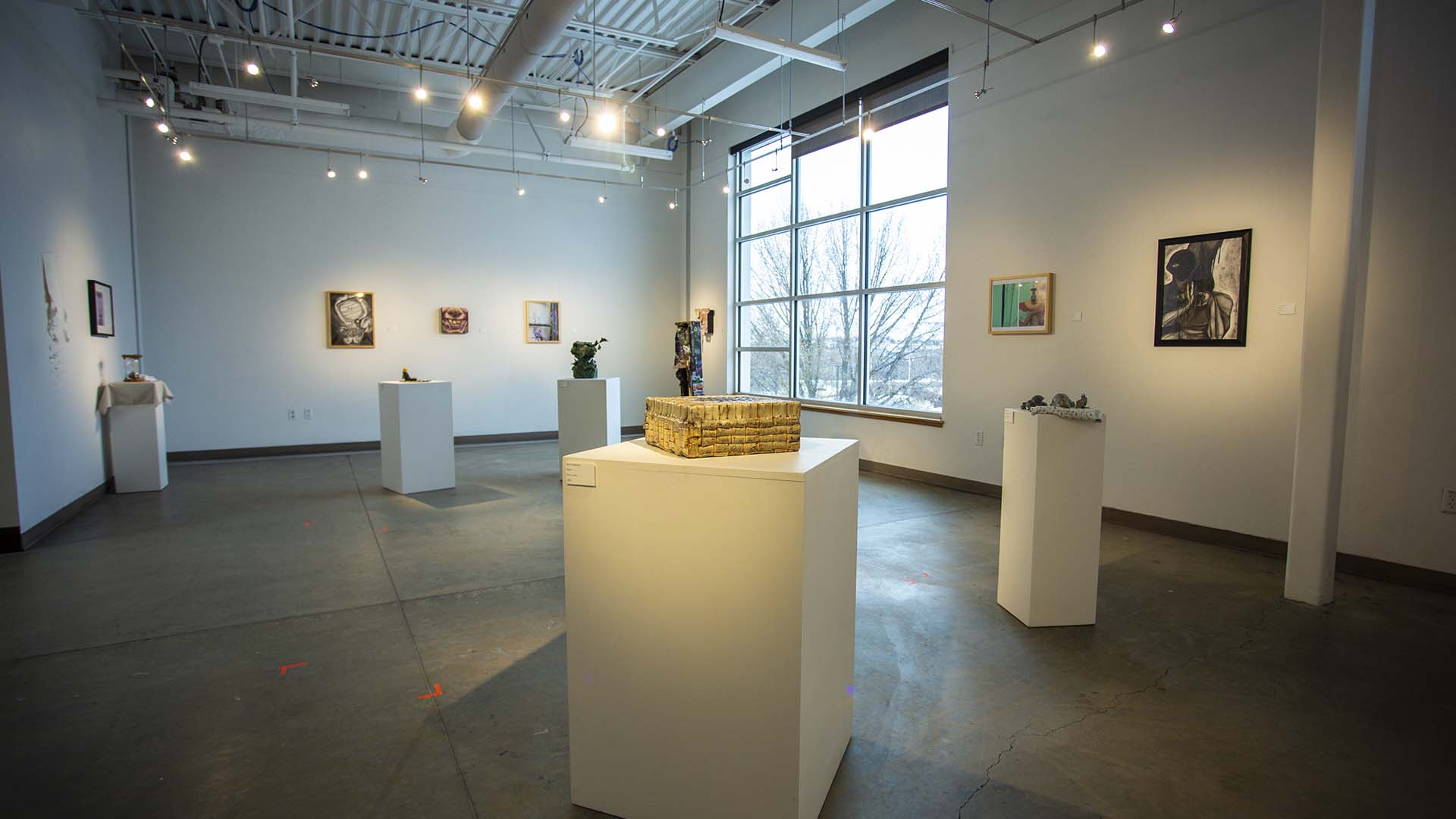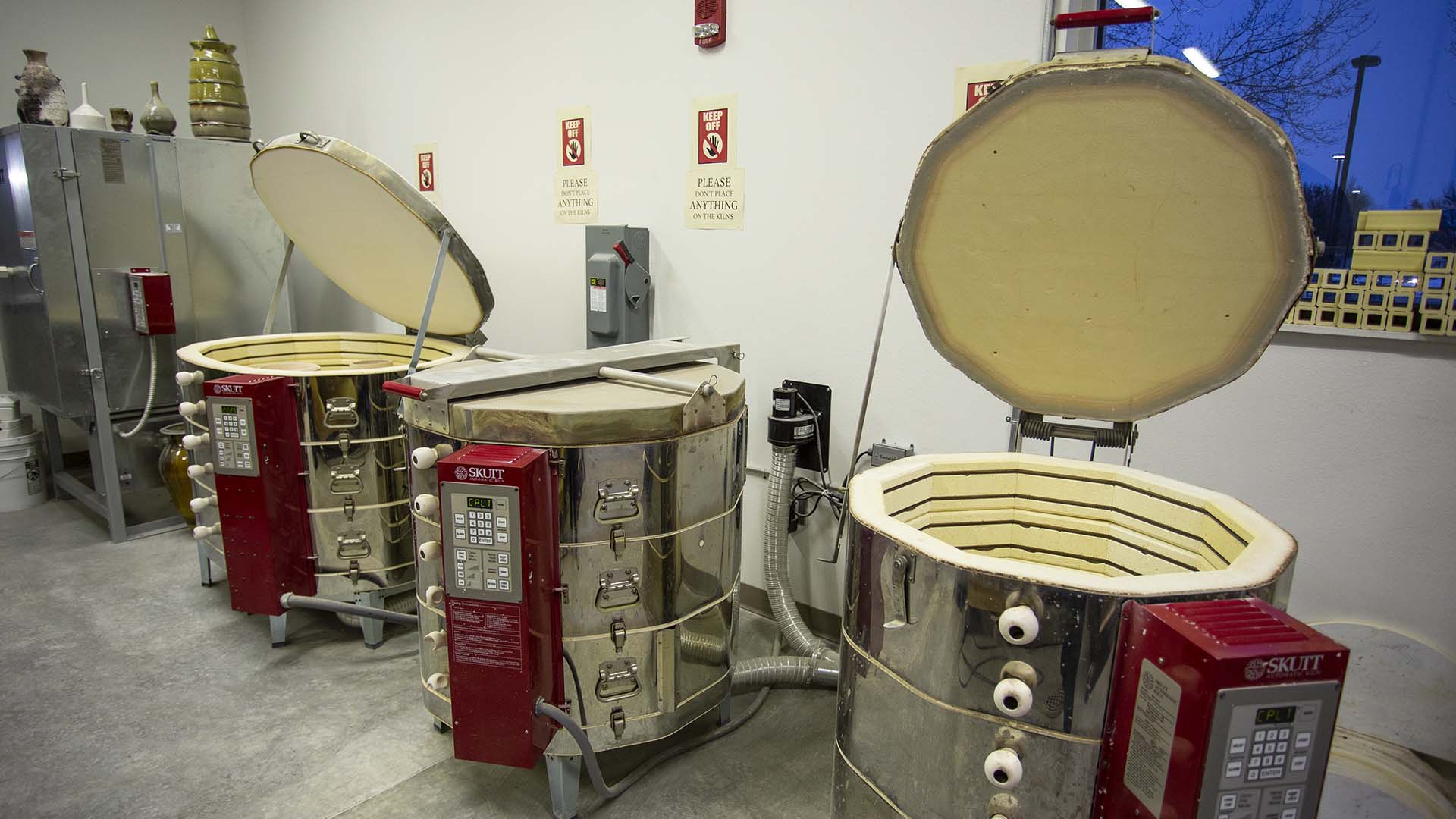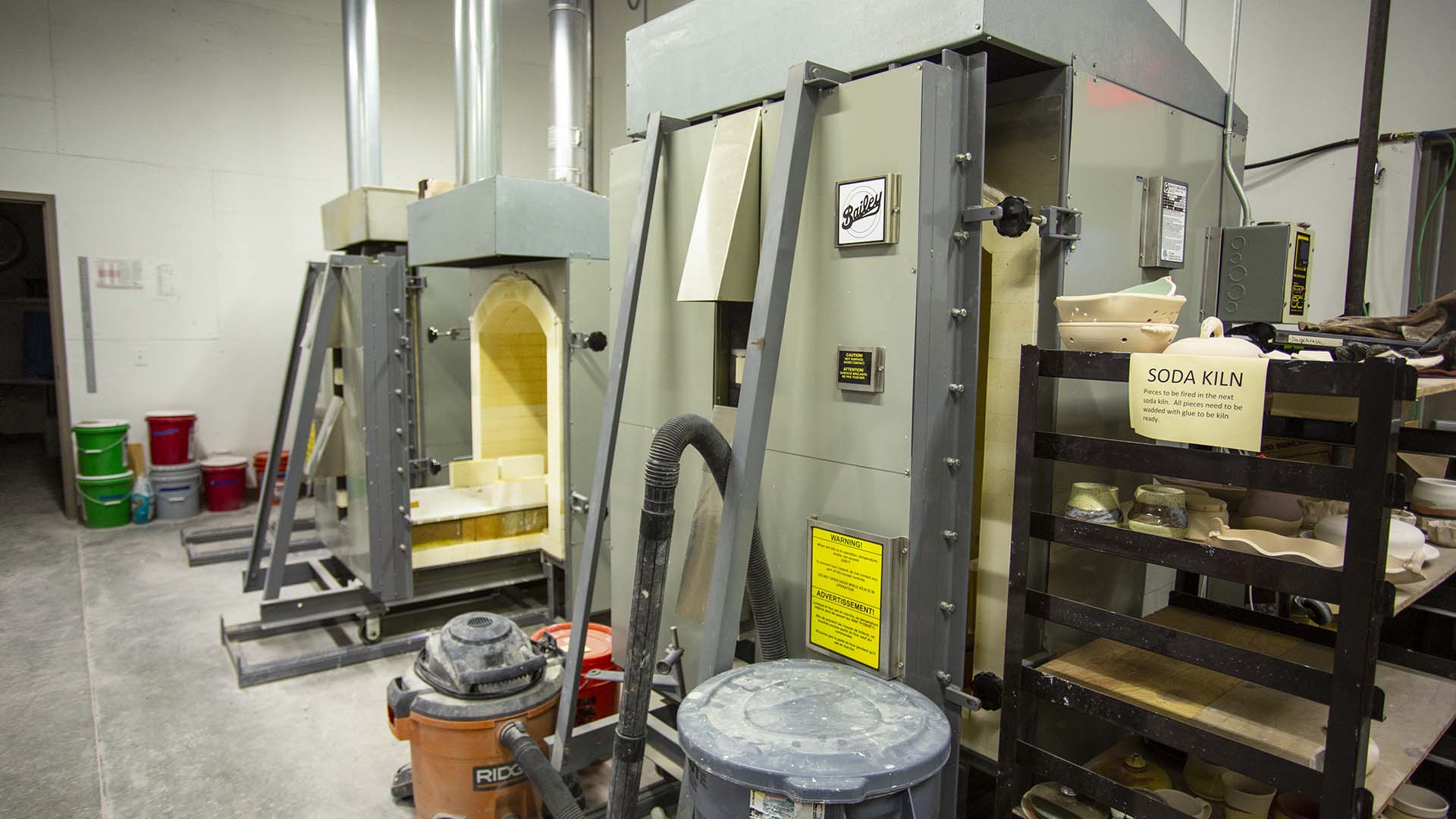 Arts Intensive 22_A5A9640dh_web
SC-Art-Printmaking_d02a5083_web
Ceramics F2021 _a5a8563dh_web
Arts Intensive 22_A5A9567dh_web
Class rooms 2022_A5A9244dh_art
Class rooms 2022_A5A9241dh_art
Class rooms 2022_A5A9245dh_art
Class rooms 2022_A5A9247dh_art
Class rooms 2022_A5A9262dh_art
Class rooms 2022_A5A9267dh_art
Class rooms 2022_A5A9268dh_art
08
February
Edward A. Whitney Gallery
Thursday
Edward A. Whitney Gallery |
06
April
Edward A. Whitney Gallery
Saturday
Edward A. Whitney Gallery |

Ceramics
The focus of the Ceramics program is to cover the broad expanse of processes used in the creating, glazing, and firing of ceramic wares. Hand-building techniques such as pinching, coiling and slab rolling will be covered as well as working on the wheel and mold-making. Firing of the work is done in a variety of kilns from electric and gas to pit and raku kilns, and even a new wood fired kiln. You will learn formal methods in a creative manner, as you will learn foundation skills, techniques and processes.

Painting and Drawing
The Painting and Drawing program at Sheridan College provides students with the tools, skills, knowledge and confidence to succeed as they move into the professional workplace or transfer to a four-year degree institution. You will learn both traditional and non-traditional methods, giving you a comprehensive foundation necessary to further develop your artistic voice.

Sculpture
The Sculpture curriculum concentrates on an expanded understanding of three-dimensional design with an emphasis on materials, techniques and concept used in varieties of historical and contemporary sculptural form. You will develop conceptual and critical thinking skills whiling exploring fabrication techniques. The curriculum is designed to give you the skills necessary to convey ideas, concepts and personal voice through the effective manipulation of material, form, space and time.

Digital Media
The Digital Media courses emphasize the pursuit of creative and critical practices that employ the use of new digital technologies by themselves or in combination with traditional art media. This cross-disciplinary practice emphasizes the infusion of your contemporary digital environment into artwork, helping you create projects that speak to your peers and articulate your unique voice.

Digital Photography
The Digital Photography emphasis focuses on the practical and conceptual bases of photography. You will learn basic photographic techniques and post production including operation of the camera, lenses and associated accessories, and application of basic photographic techniques such as exposure calculation, shutter speed control, manipulation of depth of field, flash and strobe. You will also learn and interpret photographic imagery, practice critical thinking and discover the possibilities of camera-made images.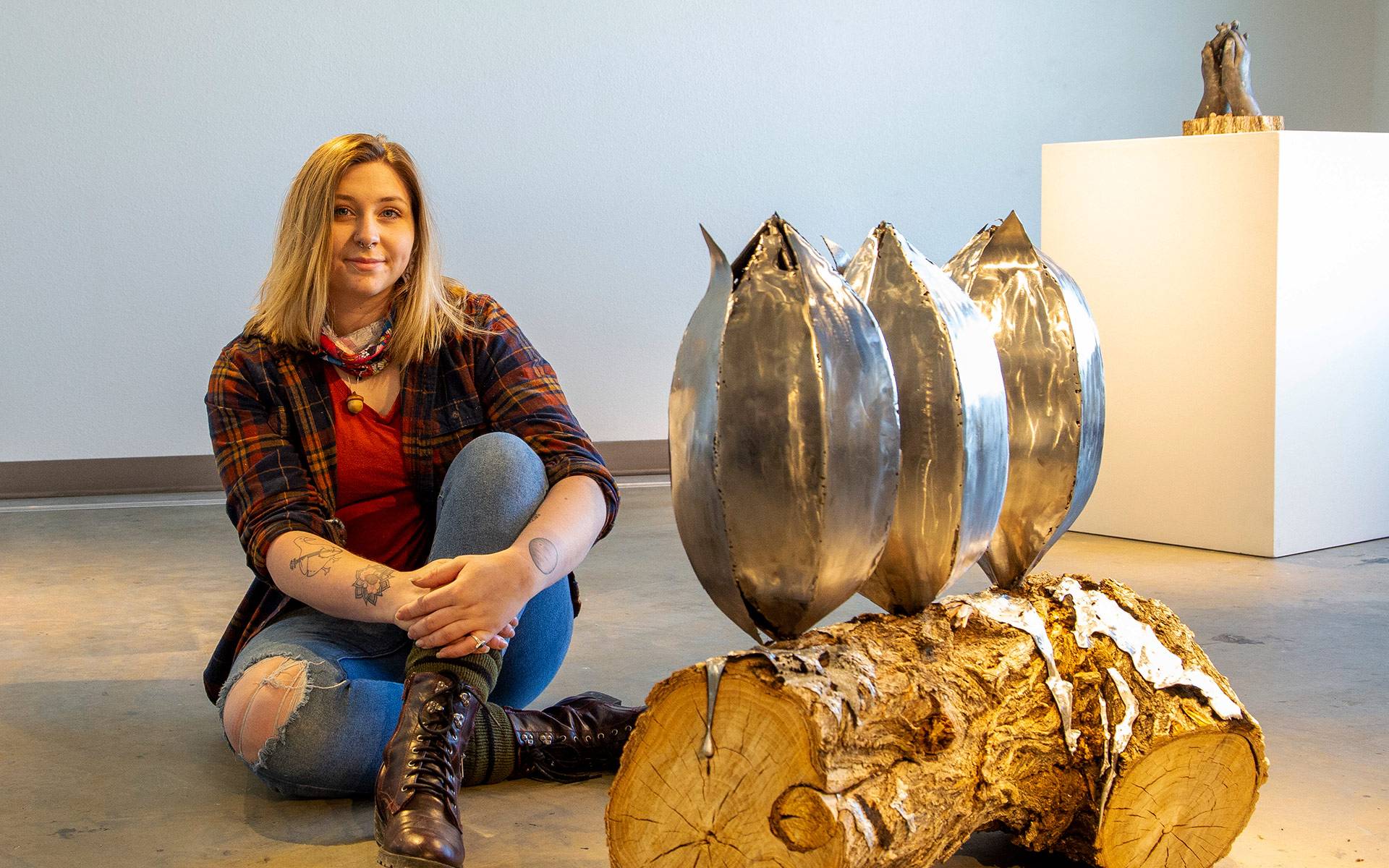 Testimonial_Cierra R Slider
Cierra R / Hometown: Gillette, WY

"There's no place I'd rather be. This is a great home. The programs here are affordable and set you up for future success. The art program is really amazing. When I toured the Whitney Center for the Arts, I knew this was the program for me. "
Industry Outlook
Many art-related career fields continue to grow, according to the U.S. Bureau of Labor Statistics, which predicts between 4% job growth by 2026 in fields like graphic design and interior design. Career opportunities and jobs like crafters, multimedia artists, animators and art directors will also continue to grow. With the emergence of multimedia platforms, the next generation of artists will pioneer the ever-changing industry.
Faculty and Community
Sheridan College's Art program faculty have been featured in dozens of art galleries across the Rocky Mountain Region, as well as the United States. The Art faculty's expertise and interests vary, allowing students to explore their passions and interests while learning techniques and processes. Our approachable and enthusiastic faculty will make sure you develop the skills you need to thrive in today's globally connected world.
Sheridan, Wyoming, features several art galleries, including the Brinton Museum at the base of the Bighorn Mountains. In addition, two of the nation's most respected artist residency programs are located here. These programs and galleries bring artists from around the world each year to master their skills in Wyoming. Sheridan College's partnerships also provide students real-world opportunities and internships.
Careers and Opportunities
From architect to advertising director, magazine editor to cartoonist, an Art degree can lead to you a variety of careers and jobs. The possibilities are virtually endless. See yourself in one of the following fields:
Graphic Design
Art Director
Illustrator
Photographer
Interior Design
Art Education
Cartoonist
Art Therapy
Drafter
Curator
Fabric Designer
Filmmaker, Developer and Editor
Gallery Director
Glassblower
Movie Art Director
Makeup Artist