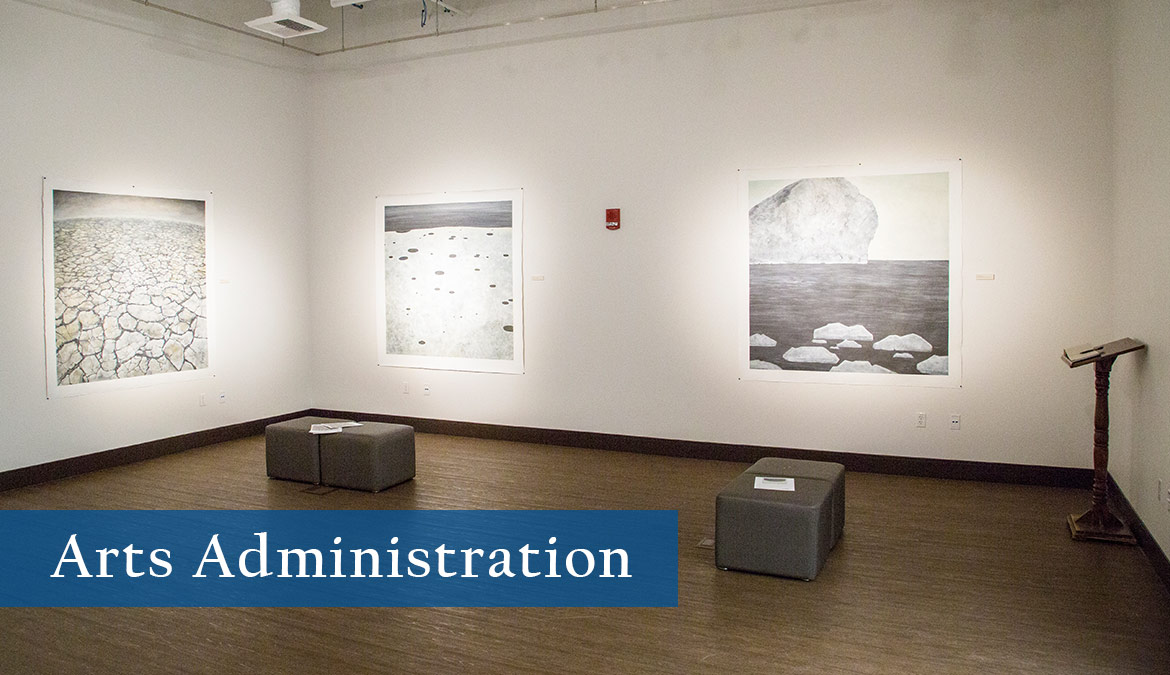 Arts Administration
Arts administration, also called arts management, is a field of study providing graduates with the tools to create, develop, facilitate, and evaluate arts and cultural programs and organizations. Arts management offers a viable and rewarding career path for thousands of people across the globe.
The certificate in arts administration will provide a personalized, interdisciplinary education in arts administration, developing well-rounded professionals employable in any arts discipline.
Why Sheridan College?
Apply knowledge and skills learned in the classroom to external experiential learning opportunities.
Our Arts Administration program is the only one in the region.
Learn from nationally recognized instructors in a state-of-the-art facility – Whitney Center for the Arts.
Industry Outlook
According to Americans for the Arts, 702,771 businesses are involved in the creation or distribution of the arts in the U.S., and they collectively employ 2.9 million people. Moreover, the National Endowment for the Arts reports that the non-profit arts sector generates $135 billion for the economy, which has led to 4.1 million jobs.
---
Faculty and Community
Northern Wyoming Community College District (NWCCD) is committed to being a community-focused district; our Art Administration program is yet another stellar example of our regional integration. We have partnered with local businesses and community leaders to develop the kinds of courses needed to put people to work.
Careers and Opportunities
Arts Administration graduates find employment in a variety of fields. Earning a Certificate of Arts Administration from Sheridan College will allow you to work in marketing, management, educational outreach, fundraising, community arts, and more. Arts Administrators work in:
Museums
Think Tanks
Artist Residencies
Galleries
Festivals
Orchestras
Foundations
Arts Councils
Theater Companies
Dance Companies
Presenting Organizations
Opera Companies
Cultural Ministries
Arts Education Centers