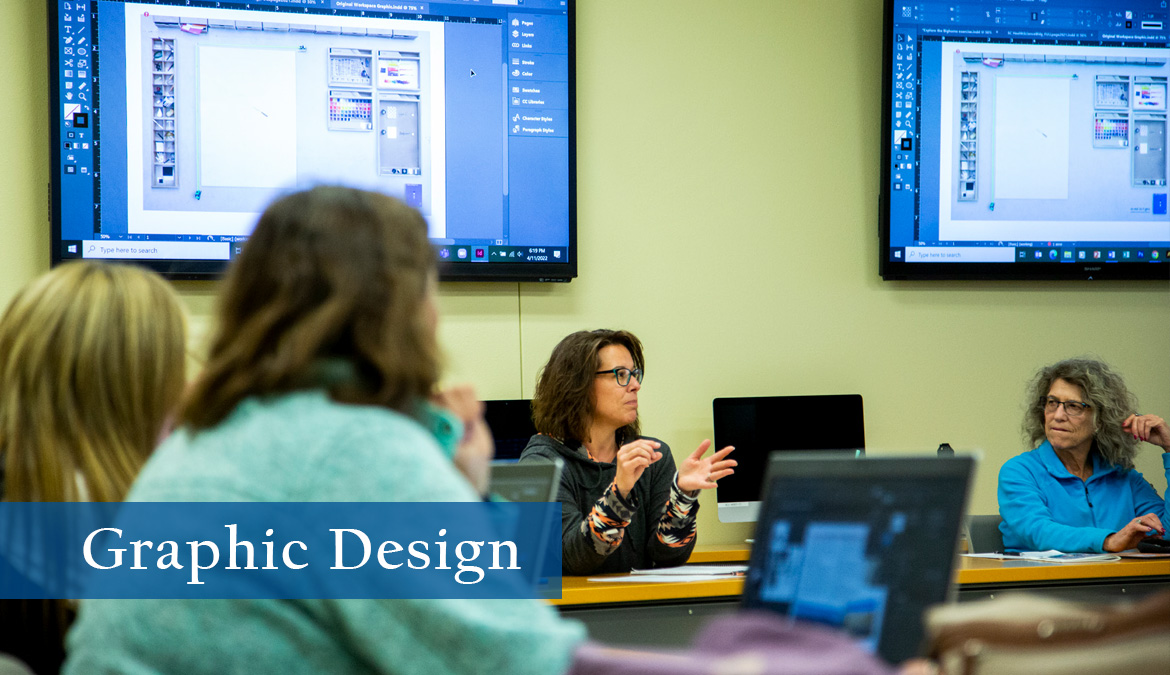 Graphic Design
The certificate in graphic design will provide a strong foundation in high demand graphic design skills, including hands-on experience with software and equipment used in the industry.
Program Outcomes
Develop graphic design skills.
Apply knowledge and skills learned in the classroom to external experiential learning opportunities.
Communicate using written, oral, and visual communication skills.
ART 2112 Graphic Design I
Graphic Design I provides knowledge of basic foundations and principles of graphic design by solving conceptual design problems. The course fulfills the Visual & Performing Arts requirement at Northern Wyoming Community College District (NWCCD), but does not meet the U5H requirement at UW, unless it is transferred as part of an associate degree.
Facts
According to Onet online (onetonline.org), 2020 median wages for Graphic Designers is $25.66 hourly or $53,380 annually; for Wyoming the salary range is between $25,580 and $56,440. Projected job openings for graphic designers, 2020-2030, is 23,900.
Related Programs:
Art
Agriculture
Agritourism
Business
Education

Entrepreneurship
General Studies
Hospitality
Human Services
Visual Arts
Faculty and Community
Our faculty at NWCCD bring decades of experience in graphic design to the classrooms. They are dedicated to helping you build the skills you need to enter the job field or transfer and pursue advanced degrees and training. Our program will ensure you understand the fundamentals of Graphic Design while our faculty provide you guidance to help you prepare to be competitive in the job market.
NWCCD also has strong partnerships with local and regional companies, which provide internship opportunities and hands-on learning in professional settings. Training led by professionals in the field will help you experience real-world scenarios to further your understanding of and preparation for the job market.
Graphic Design and Career Opportunities
Earning a Certificate in Graphic Design from Sheridan College can be the first step towards a career in the field, or a great addition to almost any other profession you are pursuing, whether it's in the arts, business, agriculture or science. Knowledge of graphic design software and tools will help you succeed no matter what path you choose.