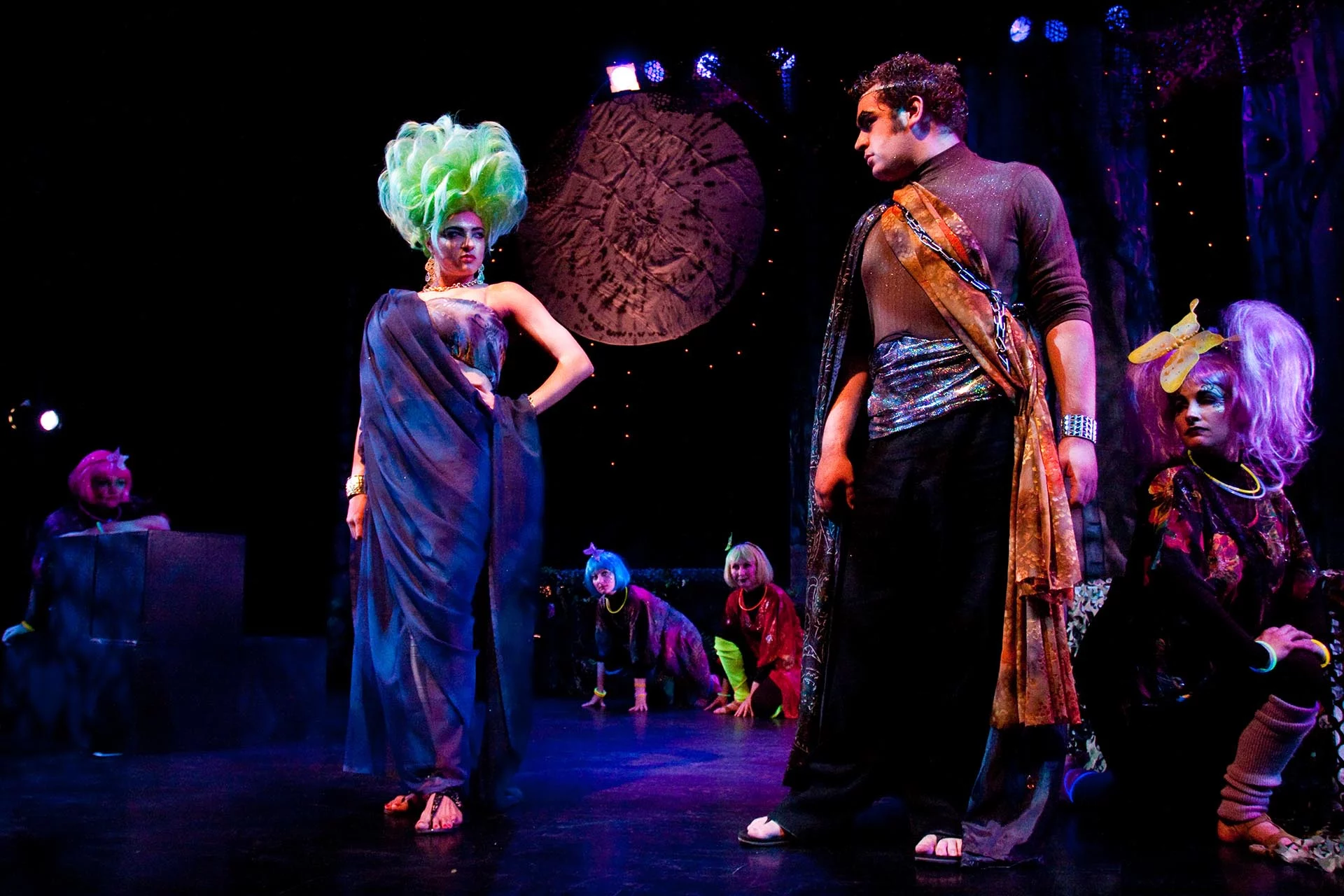 Broadway Then and Now, image of American Idiot musical production Two-Weeks of Training and Performances
in Voice, Acting and Dance
June 12 – June 25, 2023 in Sheridan, Wyoming.
Tuition: $1200 | Room & Board $1200
(R&B includes dbl occupancy room in Centennial Hall and 3 hot meals per day)
Come to Sheridan College's beautiful Whitney Center for the Arts and work alongside college professors and Broadway professionals in an inspiring natural environment at the base of the Bighorn Mountains.
Featuring these Broadway Professionals (click for bios):
And these Sheridan College Faculty and Friends (click for bios):
Schedule
Move-in Day: Sunday, 6/11
Week One: Monday, 6/12 – Saturday, 6/17
Focuses on competitive audition preparation culminating in an audition showcase with industry professional feedback on Saturday, June 17.
Sunday June 18th will include a day trip to explore the natural beauty of Wyoming; a variety of recreational opportunities will be available.
Week Two: Monday, 6/19 – Saturday, 6/24
Next-level training, rehearsing, and performing alongside industry professionals in three concert revue shows titled Broadway Then and Now. There will be a performance on June 23rd and two performances on the 24th.
Broadway Then and Now will feature an array of pieces from 1943 – present. Tickets available for the public.
Daily schedule:
9am – 12pm – Training in Voice, Acting, and Dance
Lunch (included for all participants)
1:30 – 4:30pm – Training in Voice, Acting, and Dance
Dinner (included for room and board guests)
7 – 9pm – Broadway Then and Now rehearsal
Details
Tuition: $1200 – includes lunch every day AND Sunday excursion, 6/18 ($1100 discounted tuition for SC students)
Room and Board:
$1200 – double occupancy room in Centennial Hall and 3 hot meals per day
$1600 – single occupancy room in Centennial Hall and 3 hot meals per day

College Credit option available: THEA 1300 Music Theatre Workshop, 3 credits.
In-state: $483 | WUE: $642 | Out-of-State: $1113
Registration / Audition Requirements
Registrations and audition videos are due by April 1. Students will be notified of performance casting by April 30. $500 deposit due with registration form, and total tuition must be paid by May 1.
Below is what students need to register:
Headshot or photo

Resume – (Optional) – Performance experience, training, vocal range

Self Taped Videos submitted as links (YouTube/Vimeo etc).
– 1 Contemporary comedic or dramatic monologue (written after 1945) preferably from a published full-length play, under 90 seconds
– 2 Contrasting song selections, each 32 bars or 1 minute. Preference is one from Broadway Then (1943-1979) and Now (1980-current)

1 Dance solo – optional – can be in any style you choose or a sampling of styles (under 5 minutes, please), recommended for strong dancers only.
* Optional – share with us a special skill, an interesting story about yourself, an instrument that you play, etc. "What do you want us to know about you?" and "What makes you unique?"
More resources on Sheridan, WY
Explore all the wonderful activies and cultural experiences available in Sheridan, Wyoming. Family and friends are encouraged to come see your student perform!