Explore Our Health Sciences Programs
Learn real skills from experienced faculty that prepare you for a well-paying career in the healthcare industry.
Student Success
"I felt very prepared, not just to pass the NCLEX exam, but also to be a great nurse. The program is very hands-on and you get real experiences at local clinics and hospitals, so you're exposed to all the different types of nursing."
- Sawyer Poitra
Learn More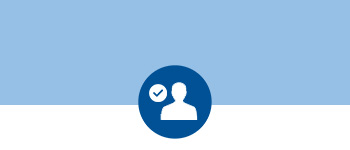 Next Steps
Ready to get started on your future? Take your next steps!
ESTIMATED YEARLY COST OF ATTENDANCE 2021-2022
$4,590
Students often graduate from Sheridan College with little or no debt, so after graduation you can focus on your career goals instead of how to pay for your degree!
Costs are based on tuition & fees for full-time student (15 credit hours). Costs are subject to change. Additional fees vary based on academic program. Additional cost for on campus housing.
Funds are provided by the Carl D. Perkins Federal Grant through the Wyoming Department of Education to NWCCD, FAIN# V048A200050, CFDA#84.048A.
Northern Wyoming Community College District prohibits discrimination in employment, educational programs and activities on the basis of race, national origin, color, creed, religion, sex, pregnancy, age, disability, veteran status, sexual orientation, gender identity, or any other class protected under state and federal law. The District also affirms its commitment to providing equal opportunities and equal access to its facilities. Inquiries concerning Title VI, Title VII, Title IX, Section 504, and the Americans with Disabilities Act may be referred to the Assistant Vice President for Human Resources, Jennifer McArthur, NWCCD's Title IX and Section 504 Coordinator, Sheridan College, Griffith Memorial Building, Room 141D, 1 Whitney Way, Sheridan, WY 82801; 307-675-0505. Inquiries also may be made to the Office for Civil Rights, U.S. Department of Education, Federal Building, Suite 310, 1244 Speer Boulevard, Denver, CO 80204-3582; 303-844-3417; or TDD 303-844-3417.