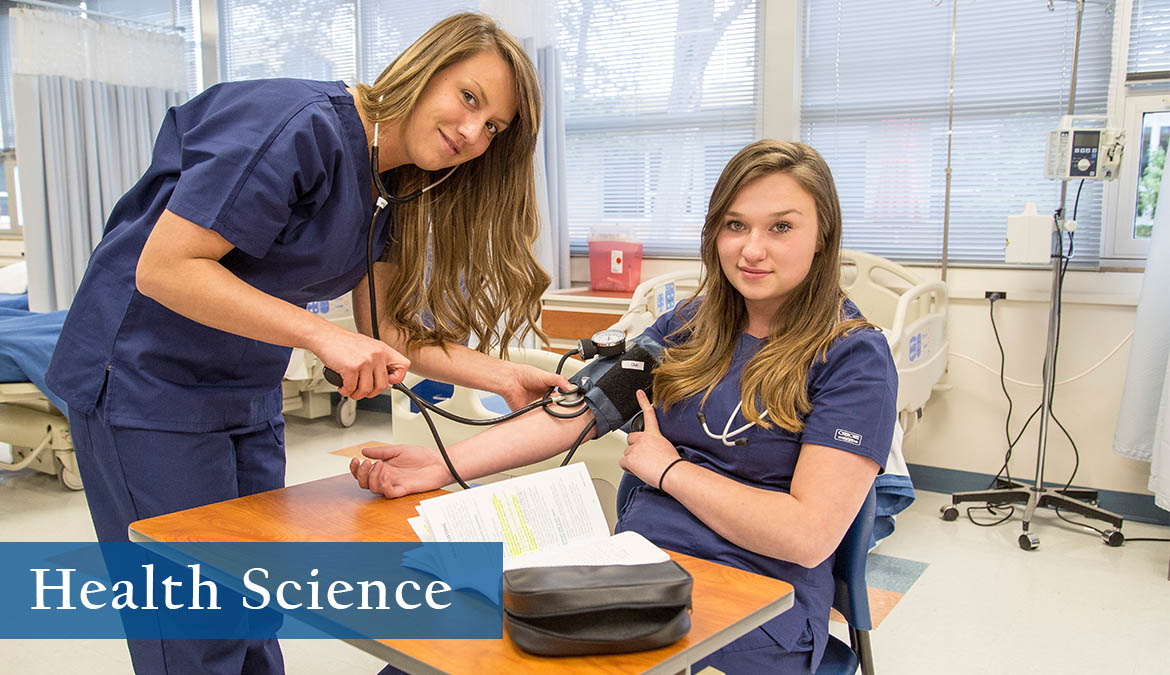 Health Science
Health care careers are in high demand and are some of the fastest growing career options in the nation. From nursing and dental hygiene to physical therapy, health care jobs and careers provide exciting challenges and flexibility. Northern Wyoming Community College District (NWCCD) Associate of Science degree program in Health Science will give you the ideal academic background to pursue advanced degrees and training in a number of health care fields or enter the workforce in entry-level positions. Our Health Science program is also available 100% online.
This program is designed to provide you with a broad general education, as well as an introduction to a variety of health care-related courses, like Medical Terminology for Health Care, Nutrition for Health Care, Health Promotion, Human Anatomy and Physiology, Emergency Medical Responder, Calculations for Heath Care, and more. NWCCD's Health Science degree can be an excellent area of study for:
Students awaiting admission into the Dental Hygiene or Nursing programs
Massage Therapy students seeking to transfer to a four-year program
Health Science students seeking an Associate degree
Industry Outlook
Health care positions are growing across the country. Health care professionals are in high demand to serve the needs of growing and aging populations while adhering to industry and national standards and protocols. The health care industry features a wide variety of fast-paced jobs. The U.S. Bureau of Labor Statistics predicts health care occupations will grow 18% from 2016 – 2026, adding about 2. 4 million new jobs.
Faculty and Community
Our NWCCD Health Science program has some of the best faculty members available. They are knowledgeable, bring decades of experience, and they are dedicated to your success. Our faculty will advise you through relevant and required courses designed to meet your overall academic and career goals.
Whether you are interested in becoming a nurse, dental hygienist, athletic trainer, physical therapist, or joining another health care position, our NWCCD faculty will work to get you on the right academic path.
NWCCD faculty have built strong partnerships with regional hospitals, dental offices, rehab centers and more to give our Health Science students opportunities for hands-on learning.
Careers and Opportunities
Health science professionals work in an array of fields. From nursing to dental hygiene, health care professionals are vital to serving the needs of communities across every state in the nation. NWCCD's Associate of Science in Health Science will give you the broad academic background you need to pursue a gratifying career path like:
Athletic Trainer
Exercise Physiologist
Dental Hygienist
Massage Therapist
Nurse
Chiropractor
Audiologist
EMT and Paramedic
Dietician
Doctor and Surgeon
Social Worker
Medical Assistant
Administrative Assistant
Medical Transcriptionist
Physical Therapist
Occupational Therapist