The Wyoming Distance Education Consortium (WyDEC) has named Lora Munroe (Hosman), a full-time Sheridan College Anatomy, Physiology, and Microbiology faculty member, the 2022 Innovative Educator of the Year for the Northern Wyoming Community College District. Lora will be honored at the sixth annual Wyoming Innovations in Learning Conference, which will be held virtually from Nov. 3 through Nov. 4.
"Lora had the ability to create an effective and engaging learning environment online for course content that previously was only available face-to-face, which was a challenge recognized by many faculty," said Sheridan College's President, Dr. Walt Tribley. "We all appreciate that now, more of our important science curriculum is available to the world online."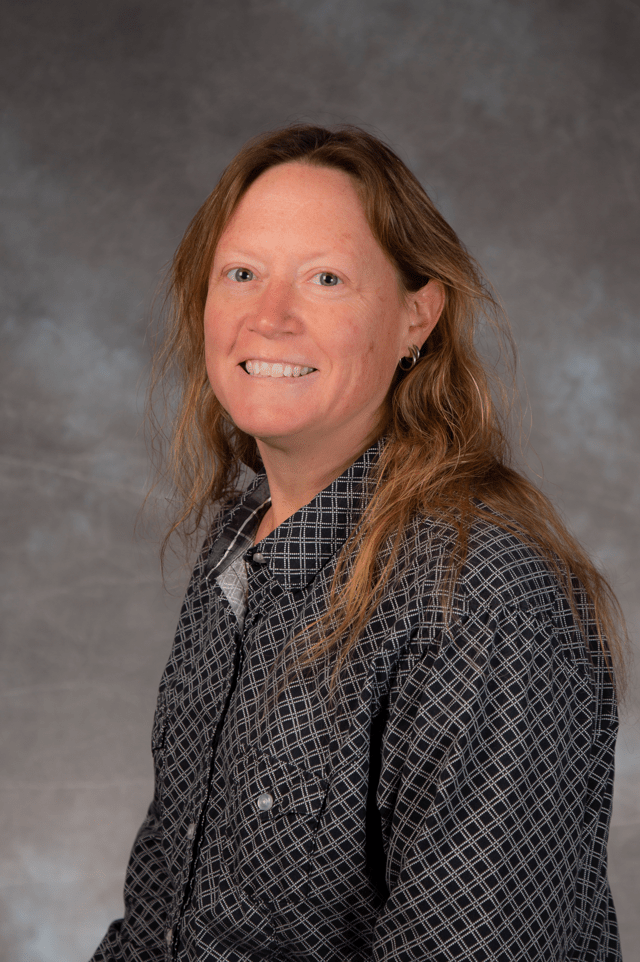 The WyDEC is an advisory committee for the council of Academic Vice Presidents of the Wyoming Community College Commission that awards one faculty member, nominated by each of the seven community colleges and the University of Wyoming, each year. The Innovative Educator Award recognizes exemplary educators who demonstrate commitment to education by initiating innovative learning experiences for their students. Recipients embed innovation in their instructional practice to create a collaborative, student-centered, and active learning experience and demonstrate connectedness with students in their learning.
Lora pursued an education in biology due to her love of the outdoors. She received her associate degree from Rich Mountain Community College in her hometown of Mena, Ark. Hosman then transferred to Arkansas State University, where she received her Bachelor's in Environmental Biology, which led her to work on several state and federally funded research projects and to complete her master's degree at ASU.
"Lora's expansive knowledge of science and her willingness to dedicate herself to the programs here at Sheridan College has really improved our online courses for students," said Dr. Estella Castillo-Garrison, Sheridan College's Vice President of Academic Affairs. "She truly embodies everything this award represents.