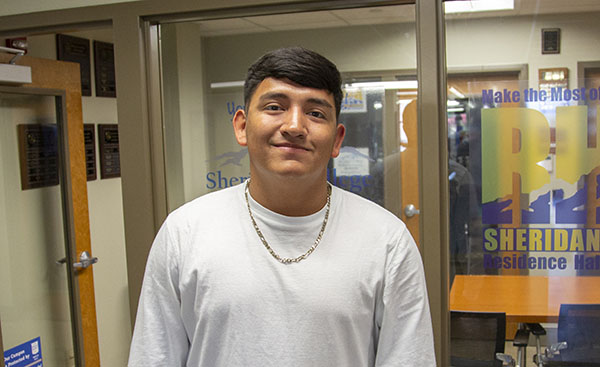 Hector Martinez's parents immigrated to the United States as teenagers, fleeing violence and a lack of opportunities in Mexico. Now, as the first person in his family to go to college, it is his turn to face the unknown in pursuit of a better future.
"Knowing that I can be the first person in my family to get a degree after high school gives me such a warm feeling, and I know I'm making my parents proud," he said.
From Douglas, Wyoming, Hector is majoring in Secondary Education and getting his Athletic Coaching Certificate at Sheridan College. He plans to teach Spanish or special education and coach soccer, preferably somewhere in his home state.
Hector admits there are unique challenges that come with being the first in your family to go to college. Students whose parents attended college are already familiar with things like scholarship applications and deadlines, FAFSA forms, college culture, and many other things that a first-generation student must figure out on their own.
"It's not easy, but Sheridan College has given me so many opportunities and resources," he said. "I definitely recommend starting off at a two-year college, because you can connect a lot easier with the teachers and other students. Here everyone is looking out for you and knows your name."
The Tutoring Center, Writing Center, TRIO program, and especially the Multicultural Center on campus are all places where Hector has found support and encouragement as a student. But he says the success he has found at Sheridan College is because of more than great facilities and student services – there is a culture of acceptance here.
"We embrace diversity here. It's a place where everyone is welcome and people from all different backgrounds can learn from each other," he said. "As a minority student, I've never felt anything but welcome."
With two younger brothers at home getting ready to decide whether they will attend college or not, Hector hopes he is paving the way to make their journeys a little easier.