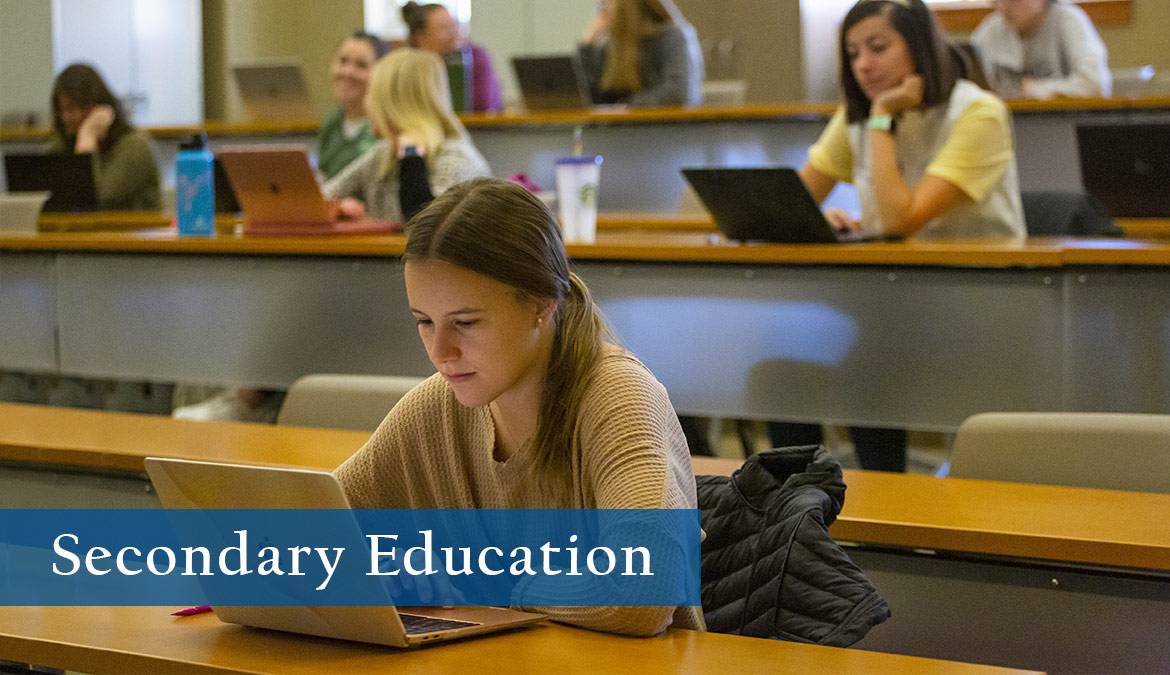 Secondary Education
Every day, high school teachers are making a difference in students' lives, all across the country. Are you interested in becoming a teacher? Northern Wyoming Community College District's (NWCCD) Associate of Science in Secondary Education program follows state and national standards, and is based on current research in best practices to ensure the very highest quality instruction in teacher education.
As a student the Education program, you will be well-prepared to meet the challenges and demands of teacher certification by being immediately immersed in the field of education through joint partnerships with local and area schools and childcare centers. Education faculty members serve as your advisors and mentors, making sure you are learning the skills you need to succeed as an educator.
Students work directly with lab schools, as well as in afterschool programs and enrichment programs. Your class schedule will include a teaching practicum, offering you classroom experience.
Why NWCCD?
Secondary Education students enjoy the numerous opportunities to have hands-on experience in the field with area partnerships.
Small class sizes provide more time for hands-on learning as well as solid, student and instructor interaction and research.
NWCCD partners with colleges and universities across the country to help graduating students easily transfer into Bachelor's degree programs.
Industry Outlook
Opportunities are endless in terms of employment. Many NWCCD students earning an Associate of Science in Elementary Education continue to seek Bachelor's degrees in Education, which allows them to teach in a variety of educational settings. The U.S. Bureau of Labor Statistics predicts that by 2026 over 76,800 jobs will be added to the education field.
Faculty and Community
NWCCD's Education faculty believe in quality teacher education. The faculty within the Education department act upon a set of common beliefs that reflect the importance placed upon the preparation of qualified professional educators who will assume leadership roles within the local education community and the education profession at large.
NWCCD's strong community partnerships present our students with a variety of hands-on experience, from assisting afterschool programs to teacher practicums. As a student, you will learn the principles and necessary skills that lead to success.
Careers and Opportunities
High school teachers make a difference in students' lives. They guide, shape and mentor students every day. The NWCCD Secondary Education program is designed to meet the challenges and demands of teacher certification and to help students begin their teaching careers with enthusiasm, skill, and genuine dedication. Many students with degrees in Secondary Education have gone on to careers like:
High School Teacher
School Principal
School and Career Counselor
Special Education
Instructional Coordinator
Teacher Assistant
Childcare Worker