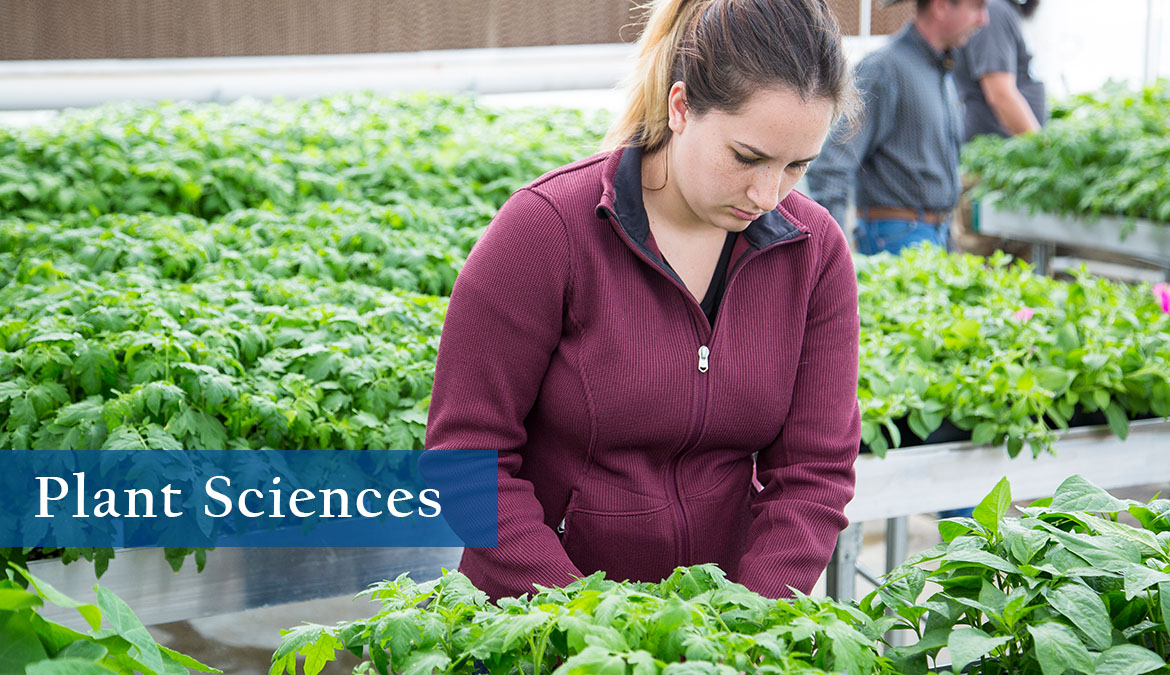 Plant Sciences
Do you enjoy working with your hands, cultivating plants and beautifying landscapes? How about working outside or in greenhouses? As a Sheridan College student, you will engage in classroom studies, practical lab, and greenhouse activities. Sheridan College's on-campus greenhouses, small class sizes and enthusiastic, expert instructors will help you achieve your academic goals.
The Plant Sciences AS degree engages students in the study of the relationships between plants, soils, insects, animals and humans. Students will learn the science and cultural practices necessary for successful crop production, landscape management and restoration. This degree will prepare students to pursue a career or transfer degree in horticulture, agro-ecology, agronomy, weed science, restoration ecology or related disciplines.
Why Sheridan College?
Gain hands-on experience with our four student-run greenhouses and state-of-the-art, Mars Agriculture Center.
Sheridan College has a high job placement rate for our Plant Sciences graduates.
Plant Sciences program is one of the premier two-year programs in the state and region.
Industry Outlook
A degree in Plant Sciences can lead graduates to jobs in every state, working as greenhouse and nursery managers, agriculture educators, golf and sports turf managers, and wholesale growers. Many Sheridan College graduates have also founded business ventures as horticulturists. The U.S. Bureau of Labor Statistics predicts steady growth in the Plant Sciences field, with a 7% increase in jobs in agriculture and food scientists, as well as 11% job growth in grounds maintenance, from 2016-2026.
Faculty and Community
At Sheridan College, we have a rich tradition in Agriculture. Sheridan College began as an Agriculture-focused community college and our commitment to Agriculture education is as strong as ever.
Sheridan College Agriculture faculty are enthusiastic, well-liked and approachable. They will make sure you learn the foundational skills to pursue higher education or find a job following graduation. Sheridan College's strong relationships with local and national industries in rangeland management, wildlife management and agriculture present students unique opportunities to expand their college experiences.
Careers and Opportunities
Sheridan College graduates have outstanding job placement rates, starting careers in a variety of fields. Earning an Associate degree in Plant Sciences from Sheridan College, you will be trained to succeed in numerous jobs, such as:
Horticultural Specialist
Greenhouse Manager
Nursery Manager
Landscape Designer
Park Management
Agriculture Educator
Golf and Sports Turf Management
Landscape Contractor
Garden Manager
Floral Designer
Wholesale Grower
Research Scientist