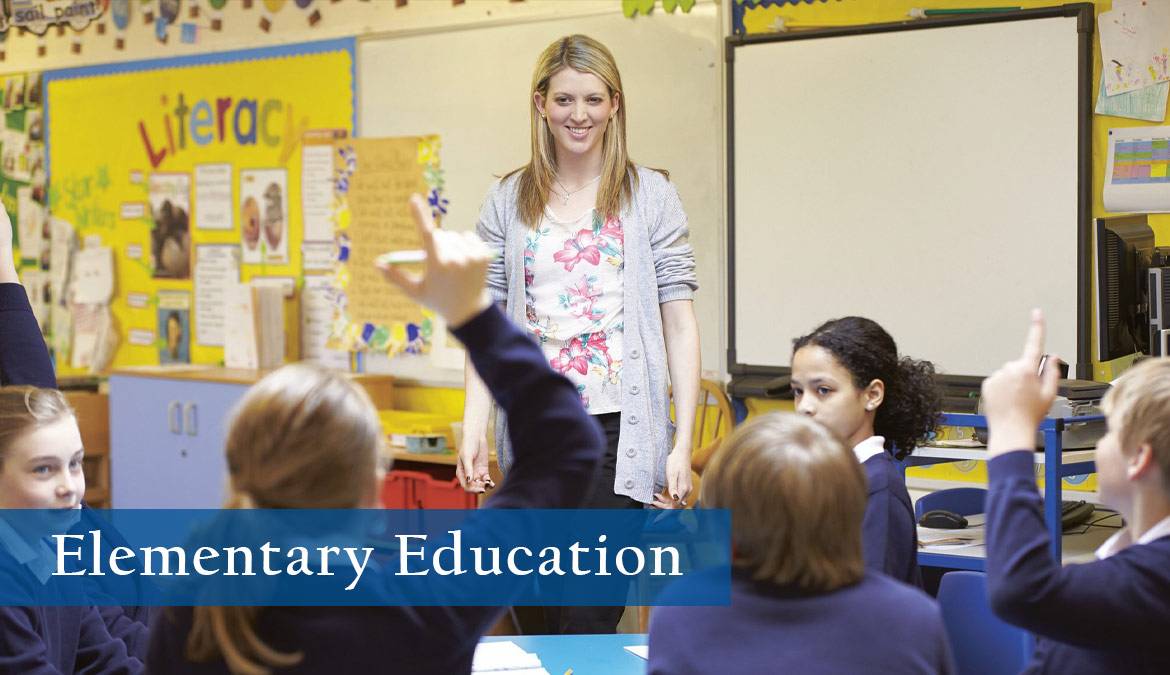 The Teacher Education Preparation Program at Northern Wyoming Community College District (NWCCD) is dedicated to developing future teachers. Professors of Sheridan College's Education Department value their students as unique, individualized adult learners. Collaboratively, the professors and students in the Education Department participate in practical, hands-on, research-based teaching experiences. As a result, opportunities are created for students to process knowledge by bridging theory to practice.
Sheridan College's Associate of Science degree program in Elementary Education utilizes best practices to ensure the highest quality instruction in teacher education. While pursuing an Elementary Education degree, students also can earn a certificate of Early Childhood Education or a Certificate of Human Services. These certificates are filled with courses relevant to the industry and will aid students in launching their careers in and outside the classroom.
By earning a degree or certificate from Sheridan College, there are opportunities to complete a Bachelor of Science in Elementary Education degree through many of our partnering colleges and universities in the region. Through these collaborative relationships, students can transition smoothly into the next steps of education at Chadron State College, Black Hills State University, Montana State University, Western Governors University, or the institution of their preference.
Students enrolled in Sheridan College's Elementary Education program are well-prepared to meet the challenges and demands of teacher certification by being immediately immersed in professional education environments through joint partnerships with local and area schools and childcare centers. In addition, while pursuing a degree in Elementary Education, students will enroll in Sheridan College's Effective Substitute Class, allowing them to obtain their license and begin working immediately as effective substitute teachers.
Why Sheridan College?
Experience intensive support from Sheridan College's Advising Services to develop a personal and flexible academic plan that best fits your educational goals while adhering to the specific curriculum.
Experience hands-on experience through our local partnerships with area schools and childcare centers.
Continue toward a full teaching license through our partner college, Chadron State College, or the institute of your choice.
Industry Outlook
Elementary and teachers are in high demand nationwide. The U.S. Bureau of Labor Statistics predicts that the overall employment of kindergarten and elementary school teachers will grow by over 4% from 2021 to 2023. The U.S. Bureau of Labor Statistics also estimated that 120,300 openings for kindergarten and elementary school teachers are projected each year, on average, over the decade.
Faculty and Community
Sheridan College's Elementary Education faculty members have many years of teaching experience in public schools and at the college level. They do an excellent job preparing our preservice teachers for the rigors of the education field and teaching. Our award-winning faculty members maintain the highest standards and work closely with students to ensure their success by teaching each aspect of education theory through practice and application.
Sheridan College also has strong relationships with local and distant school districts to provide our students with hands-on learning opportunities. Students who have completed the Effective Substitute Teaching course and earned their licenses are immediately immersed into classrooms of school districts with working relationships with the institution.
Careers and Opportunities
With the elementary education field set to grow by thousands of jobs, future teachers are given opportunities in public and private schools across various settings and locations. Earning a degree from NWCCD in Elementary Education is the first step toward a career in one of today's most important fields. Some positions in the education field may be available with this credential.
However, we encourage you to continue your pursuit, earning your four-year degree and becoming a licensed teacher. Our faculty and advisors will help you map out the future to succeed in many professional career paths, including:
Elementary school teacher
Preschool teacher
Middle school teacher
School counselor
Librarian
School principle
School administrator
Social worker
Special education teacher
Teacher assistant
High school teacher
Instructional coordinator