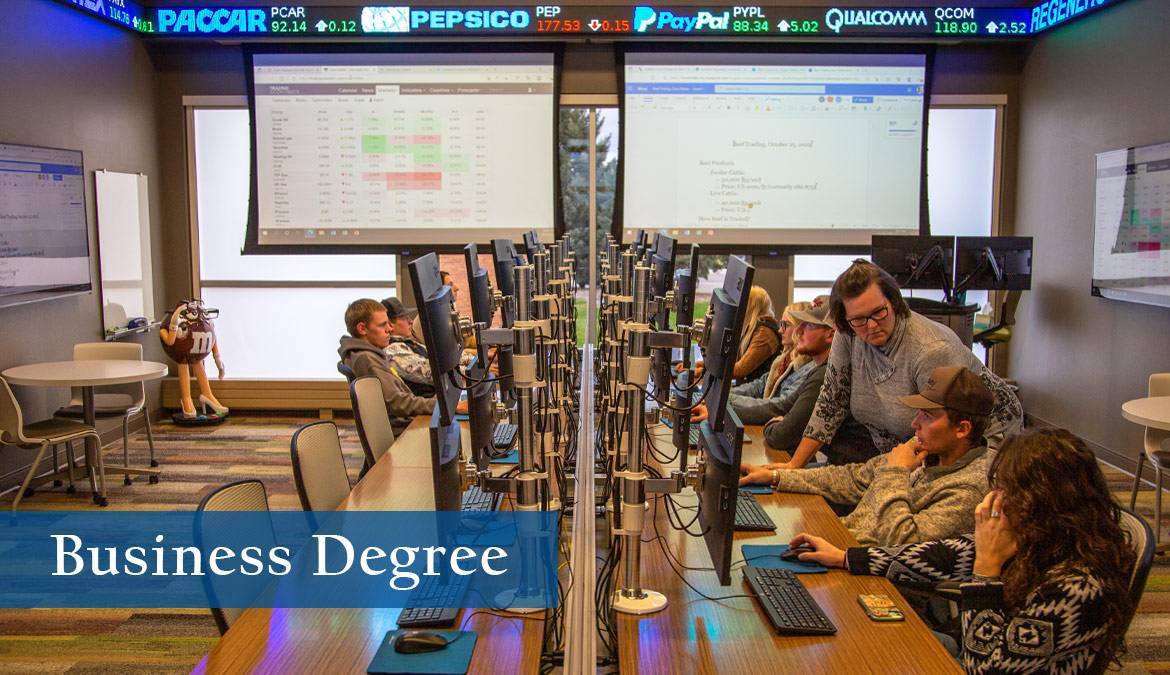 Business leaders shape the world. From marketing to finance, accounting to economics, a degree in Business will provide you with the foundation to pursue many thriving careers.
Sheridan College's Business programs blend real-world application, experiential learning, and theoretical knowledge to equip you with the skills to succeed.
A Business degree from Sheridan College will prepare you to lead, inspire, create, manage, and grow.
Sheridan College Offers:
Career-relevant curriculum aligned to teaching real-world skills
Industry-experienced faculty
Flexible courses online, on-campus, or hybrid
Affordable tuition
Credit-for-Prior-Learning for previous business, military, training, or other educational experiences
Military-friendly programs

Available at NWCCD and Online.
Faculty and Community
Sheridan College Business faculty is here to help you. We will guide you through relevant, applicable courses. Help you build key skills, and mentor you as you pursue your goals. Whether you are looking to own and operate your own business, or to pursue a higher degree. Majoring in Business can provide you the right platform to succeed.
Students enjoy our outstanding faculty who integrate theory and practical application into their college experiences. Sheridan College offers a wide array of Business courses in a variety of delivery methods that meet your interests and needs.
Many students who receive Associate degrees in Business from Sheridan College transfer to four-year colleges to complete a higher program of study in Business. Sheridan College partners with the University of Wyoming to provide a seamless transfer process for students interested in pursuing a bachelor's degree in Business. Students have also successfully transferred to other colleges and universities across the U.S.
Sheridan College has a career-relevant curriculum aligned to teaching real-world skills. Faculty is industry-experienced, military-friendly with credit-for-prior-learning for previous business, military, training, or other educational experiences. To accommodate the needs of students, flexible options are available for online, on campus, or hybrid courses. Sheridan College also has affordable tuition, making it the right choice for any student looking to further their career.
Did you know…
The number of Business graduates in the workforce has been growing at a rate of 2.34%, from 10.9M in 2019 to 11.2M in 2020.
Business Administration & Management careers are expected to grow 7.0% between 2021 and 2031.
The median annual wage for Business and Financial occupations was $76,570 in May 2021, which was higher than the median annual wage for all occupations of $45,760.
Source: Bureau of Labor & Statistics, U.S. Census Bureau