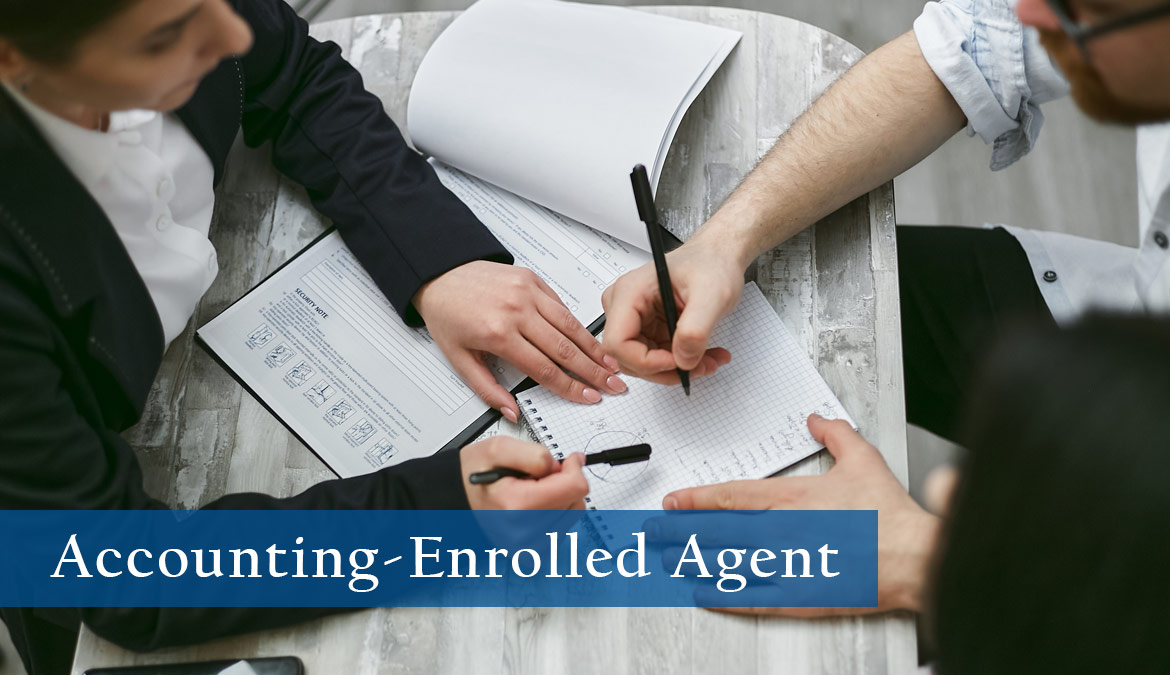 The Accounting-Enrolled Agent (EA) program provides students with the skills needed to work professionally with individuals and businesses for strategic tax planning, tax preparation, and accounting services.
It also prepares students for the Enrolled Agent exam administered by the IRS. EAs are federally licensed tax practitioners who may represent taxpayers before the IRS when it comes to collections, audits, and appeals.
The EA program gives students skills they can use to embark on a new career journey and feel confident enough to pursue those opportunities.
One-year completion as a full-time student.
Sheridan College Offers:
Career-relevant curriculum aligned to teaching real-world skills
Industry-experienced faculty
Flexible courses online, on-campus, or hybrid
Affordable tuition
Credit-for-Prior-Learning for previous business, military, training, or other educational experiences
Military-friendly programs
Courses:
Total credits: 19
• ACCT*2430 Income Tax: Individual
• ACCT*2431 Income Tax: Business
• ACCT*2432 Federal Tax Practices & Procedures
• ACCT*2010 Principles of Accounting I
• ACCT*2110 Quickbooks Accounting
• BADM*2010 Legal Environment of Business
Faculty and Community
Sheridan College brings decades of industry-experienced faculty to the classrooms. They are dedicated to helping you build the skills you need to enter the job field or transfer and pursue advanced degrees and training. Our program will ensure you understand the fundamentals of accounting services while our faculty provide you guidance to help you prepare to be competitive in the job market.
Did you know…
Accounting-Enrolled Agent graduates find employment in a variety of fields.
Public accounting firms, small accounting firms, banking institutions, law firms, investment services, and the Department of Revenue use the skills of EAs.
There are only 50,000 EAs worldwide.
The demand for tax preparers in Wyoming is expected to grow 27% (2020-2030).
The average annual salary for a tax preparer in Wyoming is $52,110.