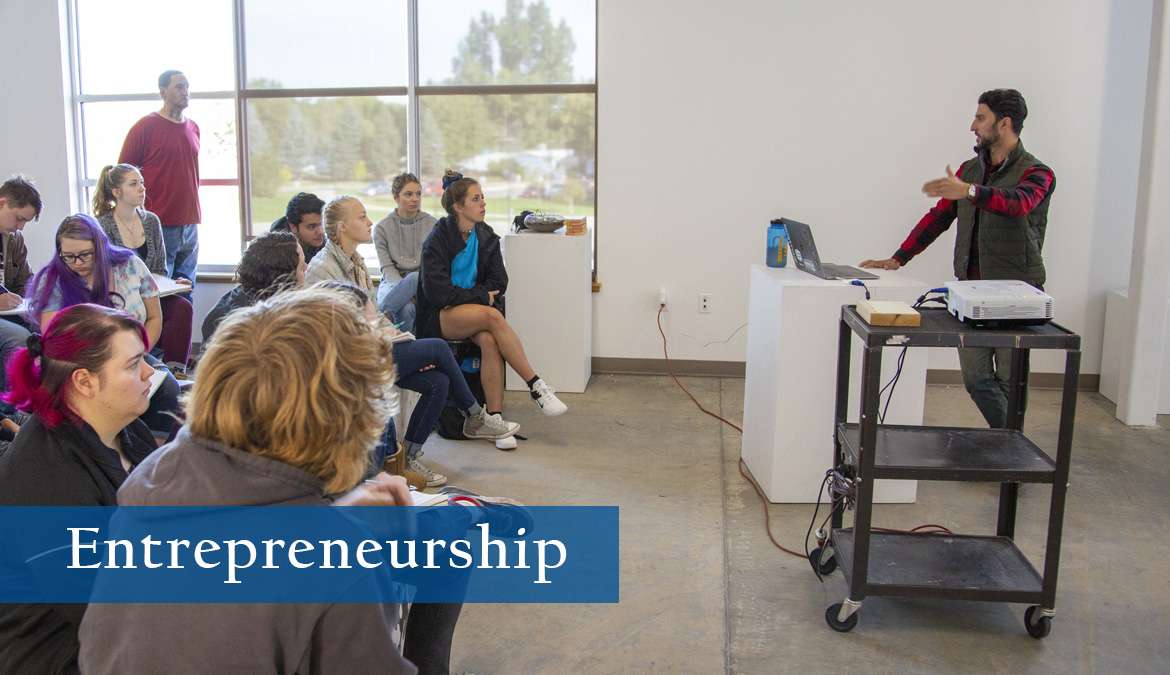 The Entrepreneurship certificate provides students with the skills entrepreneurs need to be successful. In as little as two semesters as a full-time student, aspiring entrepreneurs learn how to create and sustain small businesses. Whether a student, small business owner, or manager of an organization, an entrepreneurship certificate provides many benefits, including:
Enhanced creativity
Better problem identification and solving capabilities
Stronger leadership skills
Ability to move rapidly and flexibly to adapt to opportunities or threats as they arise
Sheridan College
Sheridan College has career-relevant curriculum aligned to teaching real-world skills, industry-experienced faculty, and flexible courses- online, on-campus, or go hybrid!
You'll also find affordable tuition. Credit-for-Prior-Learning for previous business, military, training, or other educational experiences is also a plus. Learn more!
Did we mention that our campus is military-friendly? Check out our Veteran Service page for more information.
Faculty and Community
Sheridan College faculty ensures students learn the fundamental skills necessary to become successful entrepreneurs so they can build the professional career they desire.
Sheridan College has strong relationships with organizations, businesses, industries, schools, hospitals, and more to provide you with hands-on opportunities.
As a student in Sheridan College's Entrepreneurship Certificate program, you will have the opportunity to learn how to operate a variety of programs that will build confidence in your future endeavors.
Did you know…
There are over 31 million entrepreneurs in the U.S.
The national average salary for an entrepreneur is $68,000.
Nearly 5.4 million new businesses were started in 2021.
Entrepreneurship rates have trended upwards for the last 19 years.
Small businesses account for 99.9% of all businesses.