Sheridan College
At Sheridan College, we encourage each student to grow and flourish. We are committed to helping our students achieve their academic goals through personal attention, an array of courses and degrees, and more than $3 million in scholarships and financial aid awards. We proudly offer new, adaptive, flexible spaces to learn in a breathtaking setting and supportive community in Northern Wyoming.
Something for Everyone
We tie our academic priorities to the local economy and community. We maintain a strong commitment to Agriculture programs, Diesel Technology, Welding Technology, and Machine Tool Technology careers. Our Dental Hygiene and Nursing courses are the strongest in our region. With the recently added Thorne-Rider Campus Center and Edward A. Whitney Academic Center for student life and academics, Sheridan College truly has something for every student.
Our Community and Campus
We are deeply honored by our community's support, which allows us to continue to provide state-of-the-art facilities and offerings for our students and neighbors. Our Whitney Center for the Arts includes a remodel of approximately 12,000 ft2 as well as construction of an additional 48,000 ft2. This $20 million dollar project has brought Sheridan's Performing and Fine Arts curriculum to new heights with the inclusion of a recital and performance space, studios, classrooms and a 422-seat concert hall.
We are fortunate that the leaders in Sheridan County recognize the role that the arts play in our world today. The arts are an integral part of understanding other cultures and traditions, of interpreting the past, and exploring the future.

Dr. Paul Young, Sheridan College President
The Mars Agriculture Center elevates and promotes our agricultural education and research. The $8 million project includes a 16,000 square foot building provides a cutting edge space for a variety of disciplines within the Sheridan College Department of Agriculture, including top-notch learning environments and a commodities trading classroom.
The academic study around agriculture is different today than it was 10 or 20 years ago, with a global emphasis on business and science. We have a record number of applicants and current students in our programs, and if we are going to teach our students the skills necessary to compete and contribute in the global world in which we live, updating our learning space is the next step.

Keith Klement, Sheridan College Director of Agriculture
Our Technical Education Center is currently undergoing a 13 million dollar renovation and expansion due to an increased demand for economically viable programs like Welding, Diesel, Machine Tool, and Construction that will be available to students in early 2018. This facility will have the capacity to serve up to four times the current number of students.
Sheridan is a wonderful place to live. Our community has been awarded many exciting accolades like: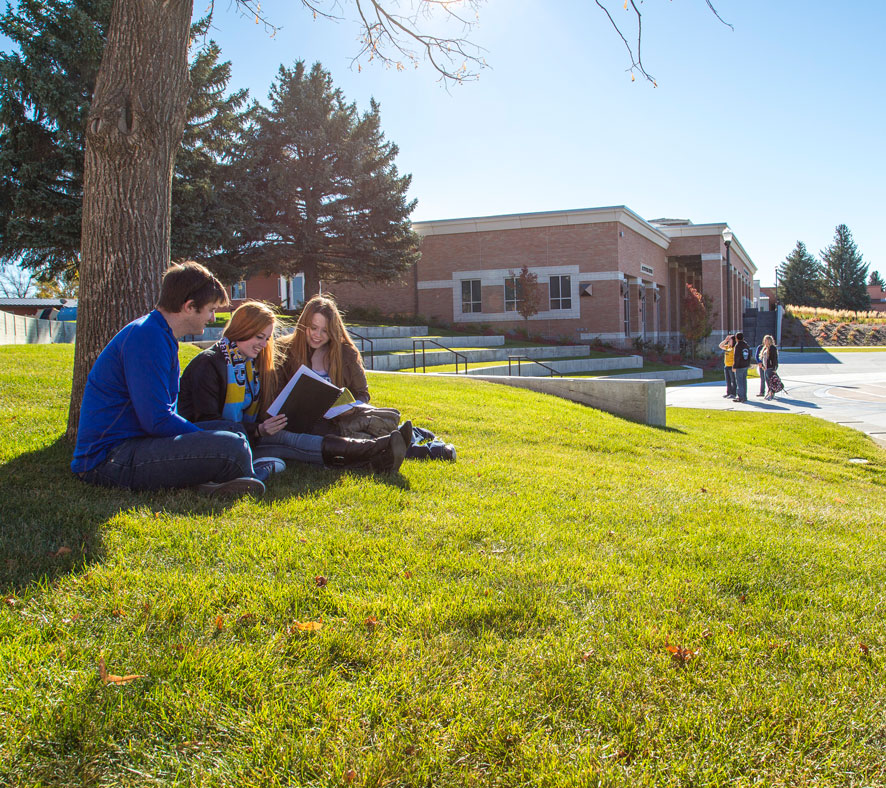 2015 Best Town in America Nomination – Outside Magazine
2014 Best Town in America Nomination – Outside Magazine
Best Place to Live Like an Old West Cowboy – True West
#2 Top 20 Small Cities in America – CityDescribed.com
Top 10 Mountain Towns in the USA – North American Hunter
Top 15 Trails in the West – SnoWest
2013 Best Small Towns – Best of the Road
Top 15 Trails in the West – SnoWest
2012 Top 100 Adventure Towns – National Geographic Adventure Online
Top 10 Best Small Towns – Livability
Top 15 Trails in the West – SnoWest
What Sets Us Apart
Sheridan College offers classes and degrees for today's students while maintaining a personal level of commitment to each individual through our inclusion in the Northern Wyoming Community College District.
Nestled at the base of the Bighorn Mountains, Sheridan College provides a wide variety of academic offerings, a modern state-of-the-art campus, and a breathtaking location for year-round active lifestyles.
Learn more about Sheridan College by downloading our 2018 Community Report.