Sheridan College is graduating its first cohort of Weekend Welding Certificate students this spring. Eight students will receive their certificates and be ready for a career in welding after the year-long program the college launched last year. Designed for working adults, the Weekend Welding Certificate prepares students for entry-level work in welding.
Registration opens April 13 for the next class which begins July 23, 2021 and ends on June 4, 2022. Classes are held on Fridays and Saturdays from 8 a.m. to 6 p.m. with winter break from Dec. 18 through Jan. 7, and there are limited spots available.
Sheridan College will host two free information sessions about the program on Wednesday, March 31 and Wednesday, April 14, both at 6 p.m. in the Tech Center on campus. Attendees will learn about the program, take a tour, meet faculty and can register onsite.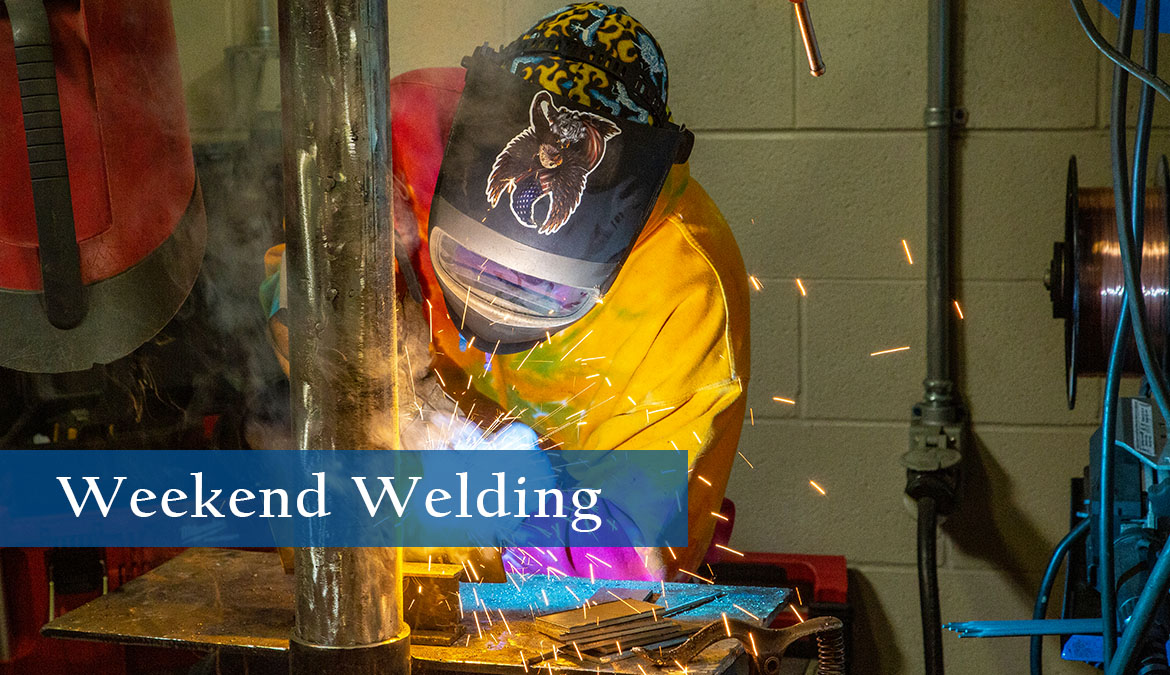 In addition to gaining an overall understanding of welding machines, processes, and hands-on proficiency, students will develop skills in the areas of print reading, welding symbols, welding inspection and destructive and non-destructive testing. In addition, they will gain important knowledge and skills necessary to prepare them for welding qualification.
The certificate transitions seamlessly to the Associate of Applied Science degree program without loss of credit. Scholarship opportunities and housing may be available for interested applicants.
According to Northern Wyoming Community College District President Dr. Walter Tribley, the program's first year was successful and the District is proud to welcome its second cohort of students.
"The Weekend Welding Certificate program saw success its first year, despite the challenges posed by the COVID-19 pandemic," said Tribley. "Whether you are already working in a technical field and want to add to your skillset or are looking to retool for a completely new career, the Weekend Welding Certificate is a great opportunity that can work with your busy schedule."
For more information, visit www.sheridan.edu or call Enrollment Services at 307-675-0115.