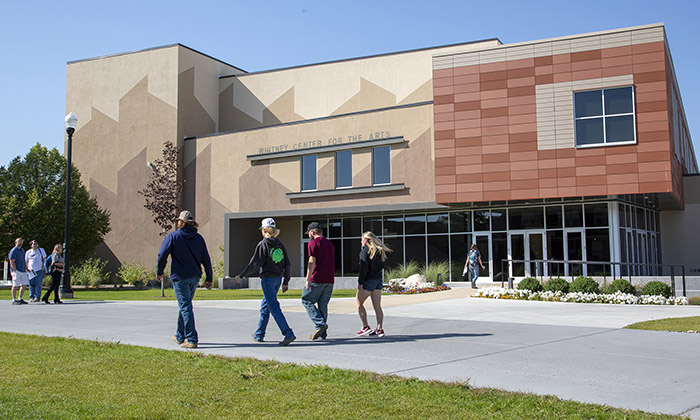 Sheridan College, a two-year community college located in Sheridan, Wyoming, will host a Parent Information Night in Rapid City, South Dakota, on Monday, March 25 at 6 p.m. at the Holiday Inn Rapid City – Rushmore Plaza and on Tuesday, March 26 at the Spearfish Holiday Inn Convention Center at 6 p.m. The events are free and open to the public, and all prospective students and their families are invited to attend.
Attendees will learn everything they need to know to prepare to enroll at Sheridan College. Sheridan College staff will outline where and how to apply, financial aid and scholarships available, housing, advising and support services available, as well as answer individual questions.
"This is a great opportunity to learn more about Sheridan College. You will get all your questions answered, from how much it will cost, what options you have for housing and what support services you're eligible for," said Executive Director of Admissions Services Joseph Mueller. "Whether you are a junior or senior in high school or an adult interested in going back to school, this event is a great first step to pursuing your degree."
For more information about Sheridan College, go to www.sheridan.edu. The Holiday Inn Rapid City – Rushmore Plaza is located at 505 N 5th Street in Rapid City. The Spearfish Holiday Inn Convention Center is located at 05 N 27th Street in Spearfish.