FOR IMMEDIATE RELEASE:                                                                                           June 20, 2018
Contact:            Wendy Smith, Assistant Vice President of Strategic Communication (307) 675-0412, wsmith@sheridan.edu
Claire Barnes, Public Relations Specialist (307) 675-0416, cbarnes@sheridan.edu
Celsey Martin, a recent Sheridan College graduate, has been named Wyoming's 2018 New Century Workforce Pathway Scholar and will receive a $1,250 scholarship. This new scholarship is the first of its kind to support students at associate degree-granting institutions who plan to enter the workforce upon the completion of a degree or certificate on a national scale.
Only one New Century Workforce Pathway Scholar was selected from each state. Scholars are chosen based on their academic accomplishments, leadership activities, and how they extend their intellectual talents beyond the classroom. The program is sponsored by The Coca-Cola Foundation and Phi Theta Kappa.
"We are proud to see Sheridan College students be recognized as leaders in our state," said President Dr. Paul Young. "Celsey represents our college well and has a very successful future ahead of her."
Martin, originally from a ranch near Shoshoni, Wyoming, received both an Associate of Applied Science in Welding and an Associate of Applied Science in Machine Tool Technology from Sheridan College. She is currently employed at EMIT Technologies in Sheridan as a welder. Martin started at the company on a part-time basis during her last semester of college and was hired as a full-time employee after she graduated in May.
"My education prepared me for this job, and I've found it pretty easy to pick up new skills as I need to," she said. "I really like working here so far. Everyone is super helpful if I have questions or need help, and it's been a great company to work for."
Martin eventually plans to become a welding inspector, which she says requires three to four years of documented work experience, so this job will help her qualify for that position.
EMIT Technologies specializes in emissions control solutions for the gas compression industry. According to Shop Supervisor Joel Billings, two-thirds of his employees are welders, so he depends on the program at Sheridan College to find qualified employees.
"We are big supporters of the program at the college because we depend on a pool of local, qualified welders to draw from, especially because we need so many welders," said Billings. "Celsey is one of several Sheridan College students we've hired over the years, and in my experience they have been very well-rounded welders, so it doesn't take much to get them up to speed."
Celsey and the 49 other New Century Workforce Pathway Scholars will be recognized during the Association of Community College Trustees' Congress in New York City in October 2018.
About Phi Theta Kappa
Phi Theta Kappa is the premier honor society recognizing the academic achievement of college students to grow as scholars and leaders. The Society is made up of more than 3.5 million members and nearly 1,300 chapters in 10 nations. Learn more at ptk.org.
About The Coca-Cola Foundation
The Coca-Cola Foundation is the global philanthropic arm of The Coca-Cola Company. Since its inception in 1984, the Foundation has awarded more than $830 million in grants to support sustainable community initiatives around the world. For more information about The Coca-Cola Foundation, please visit coca-colagivingback.com.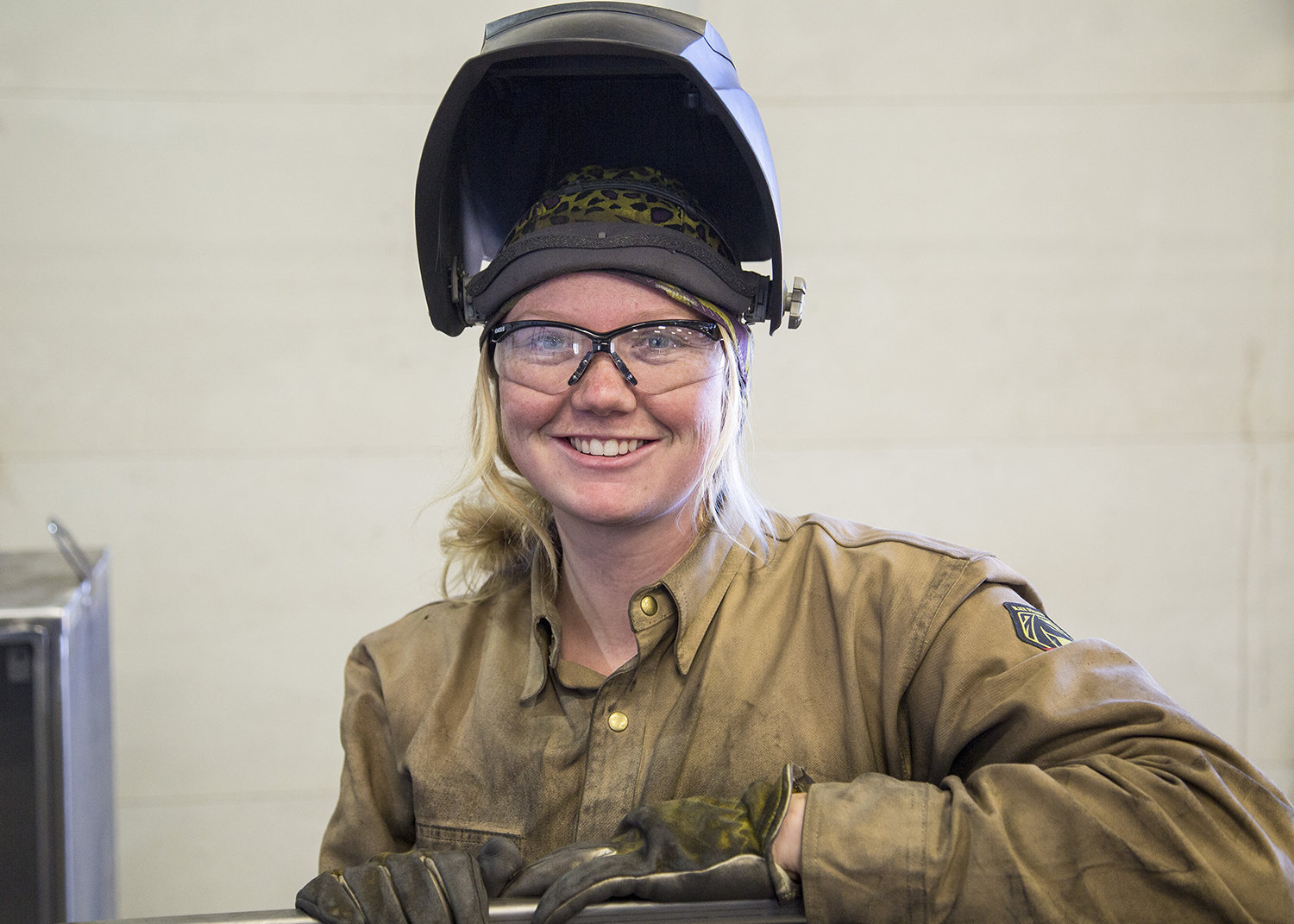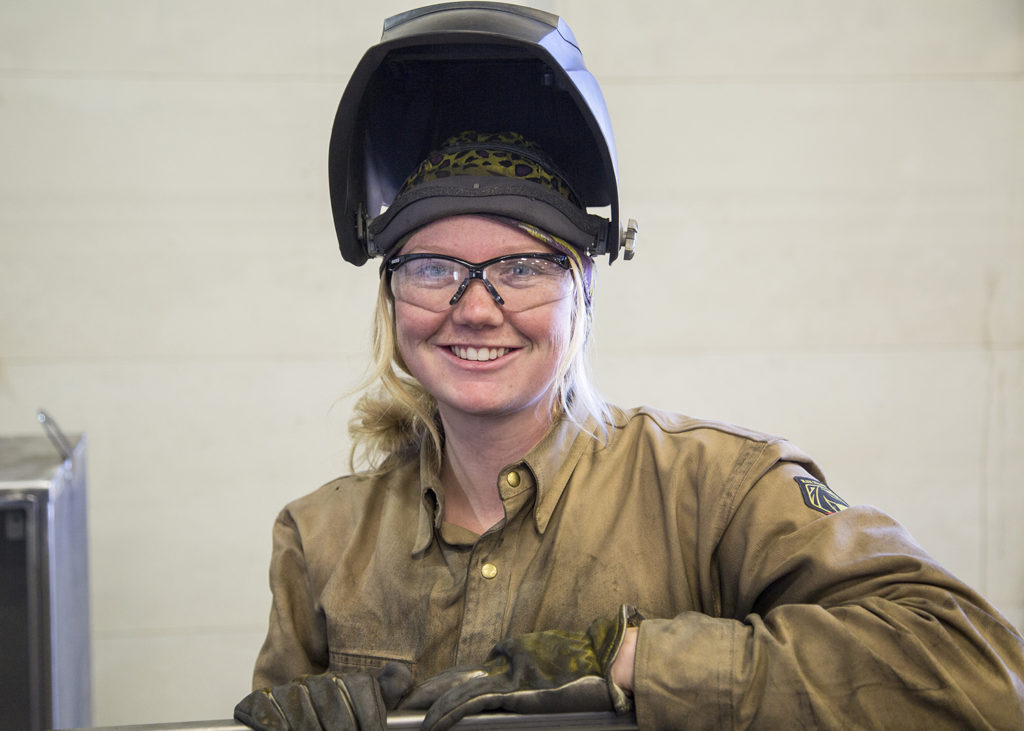 Celsey Martin at her workstation at EMIT Technologies on Monday, June 11.