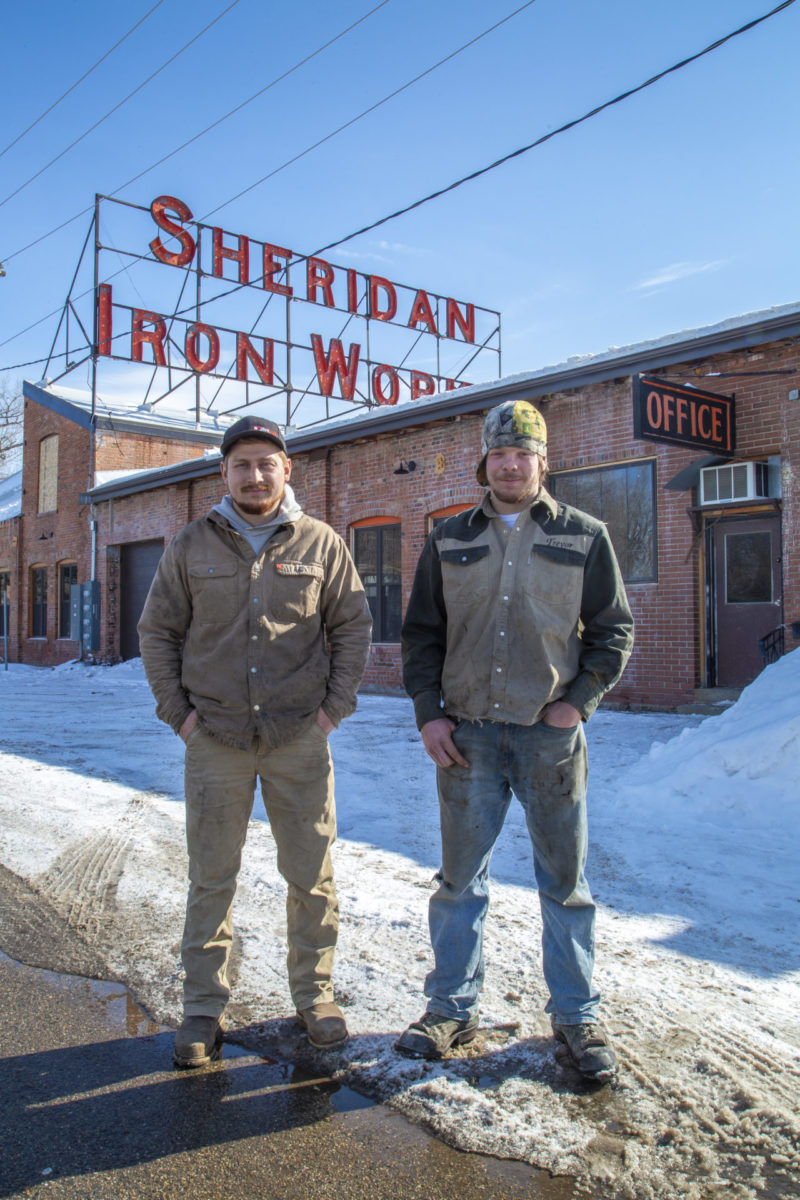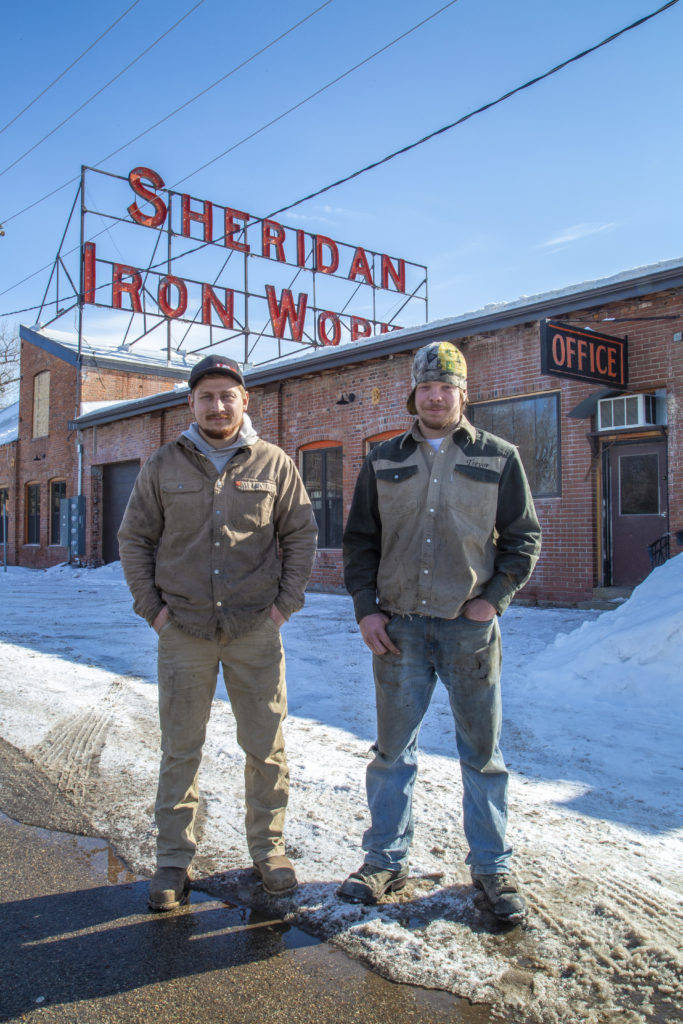 Sheridan College alumni Tucker Goss, from Sheridan, and Trevor Clark, from Jordan, Montana, have reopened the iconic Sheridan Iron Works and are restoring it to its original glory.
Both majored in Welding and became business partners last spring with the shared goal of opening a fabrication shop in Sheridan. Building owner Derek Gilbert originally purchased the building for a personal shop, but after being introduced to Goss and Clark, decided they should return it to the community fixture it once was.
"We want to bring this building and the rich history of Sheridan Iron Works back to life," said Goss. "It deserves to return to a top spot in the Sheridan manufacturing world."
The business was originally established in 1906 and was a successful fabrication company until November of 2014, when owners Joe and Sue Lyyton retired.
"Our goal is for it to be the place where if you need something built out of metal, this is where you go," said Goss.