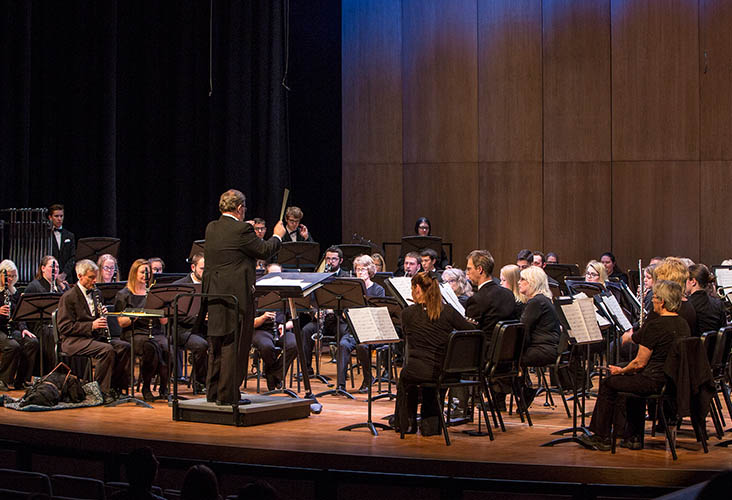 Brass Ensembles & Symphony Band of Sheridan College
Sunday, Mar. 12 at 4 pm in Kinnison Hall at the Whitney Center for the Arts.
SC Trombone Choir, SC Concert Brass Ensemble, & SC Symphony Band of Sheridan College are directed by Dr. Eric Richards. Performing works from the Baroque period through classic 20th century wind band literature to exciting contemporary music. We are especially looking forward to featuring our own Madisyn Danforth (SC Music – AFA '23) in Dr. Richards' new arrangement of the Broadway showstopper ASTONISHING (from Little Women)!
This concert will also be live streamed.
This event is free and open to the public.