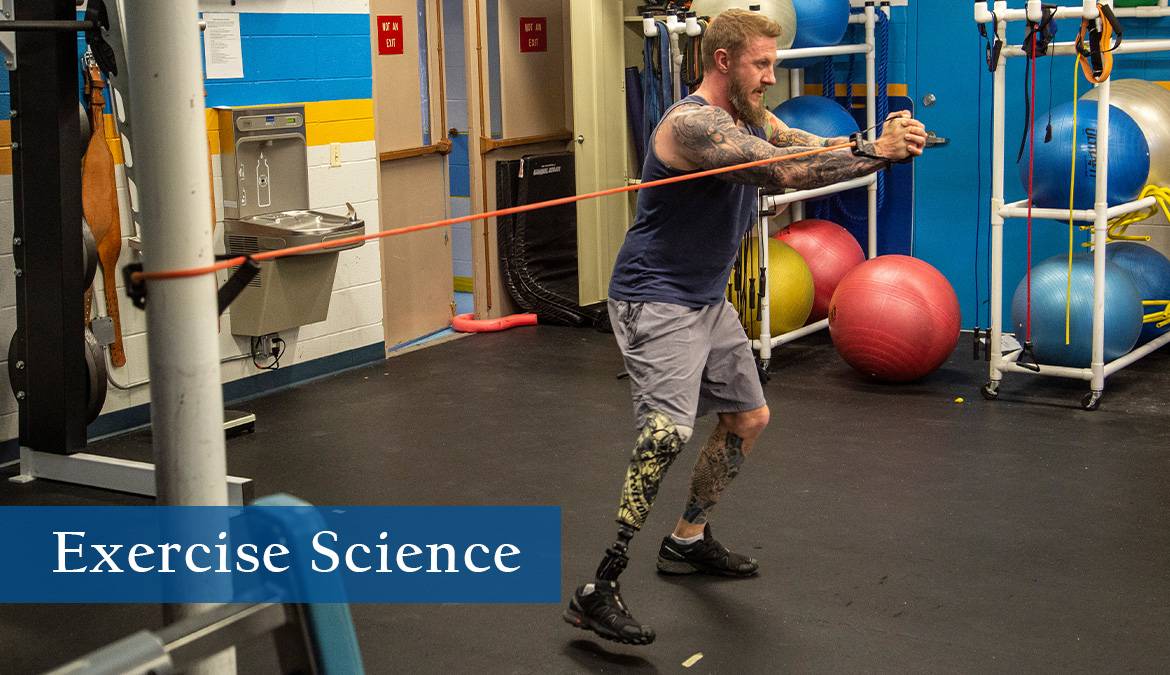 Exercise Science Degree
Exercise Science is a continually evolving field of study. Professionals in this health discipline are committed to researching the acute and chronic adaptations the human body experiences from participating in exercise, physical activity, and sports. Northern Wyoming Community College District's (NWCCD) Associate of Science in Exercise Science degree program provides a solid foundation for any student interested in pursuing a career in physical therapy, occupational therapy, physical education teaching, strength and conditioning, fitness, sports nutrition, exercise and sport psychology, exercise physiology, and biomechanics.
Our Exercise Science degree at NWCCD blends theory and hands-on learning. You will learn from passionate and dedicated faculty who have a level of enthusiasm about their field that is unmatched.
NWCCD has industry-leading technology for you to access, including a metabolic cart, bone sonometer, Monark ergometer, skinfold calipers, and several other pieces of equipment necessary to understand assessment protocols and techniques in Exercise Science. Your courses will include Care and Prevention of Athletic Injuries, Exercise Science, Nutrition, Methods of Training and Conditioning, and an internship in Health and Human Performance.
Why NWCCD?
Learn from expert faculty are well-versed in the latest research and discoveries related to Exercise Science.
Our Exercise Science degree courses are grounded in the principles of several nationally accredited organizations, including the American College of Sports Medicine, the American Council on Exercise, and the National Council on Strength and Fitness.

Available at Sheridan College and Online.
Alumni Testimonials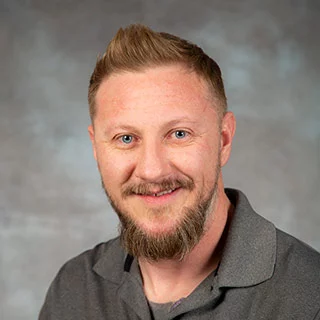 Eric Trueblood
Exercise Science
"The Exercise Science program helped me understand the links between fitness, exercise, diet, and health. It also gave me the ability to relate research back to the human body, and it's movements. This has been a very versatile degree that has given me a strong background for a variety of jobs, fitness-related careers, certification, and preparation for a graduate degree program."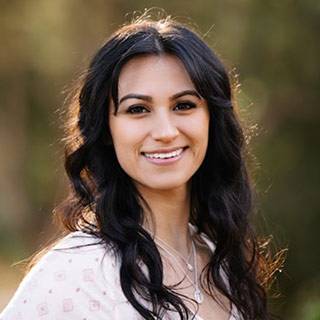 Jazmin Feather
Exercise Science
"From the beginning of my time in the Exercise Science program, the faculty made these big, complex concepts that seemed daunting and overwhelming feel approachable and even fun. The time they took to cover things in-depth for each topic really prepared me to pursue my bachelor's at Black Hills State University. Not only did I learn a lot, but so many of the great classes I had under my belt overlapped with the requirements of a bachelor's degree, so I
Industry Outlook
With increased awareness of sports-related injuries and prevention in virtually every sport — youth league to the professional ranks — demand is high for Exercise Science graduates. Jobs and careers are not limited to sports, however, as Exercise Science graduates are working in a variety of industries and settings across the nation. The U.S. Bureau of Labor Statistics predicts 6,300 new jobs will be added to the field of Athletic Trainers and Exercise Physiologists from 2016-2026, an increase of 23%.
Faculty and Community
In NWCCD's Exercise Science program, we take a holistic approach to instruction. We believe in being architects of opportunity for our students. We work hard to help you secure internships and service-learning opportunities to enhance your education and refine your skill set.
Our dedicated faculty at NWCCD will make sure you understand the principles of Exercise Science, preparing you to easily transfer into four-year programs. NWCCD partners with universities to provide a variety of transfer options. We also work closely with local and regional health and human performance organizations to provide internship, and service-learning opportunities for students. This program articulates with the University of Wyoming, Black Hills State University, and Montana State University-Billings.
Careers and Opportunities
From hospitals to universities, sports programs to outpatient clinics, Exercise Science graduates find work in numerous places. NWCCD's Exercise Science degree will prepare you to transfer to pursue a Bachelor's or Master's degree in a related field or find employment with your newly developed skills. A degree in Exercise Science may lead you to a related job like:
Personal Trainer
Athletic Trainer
Physical Therapist
Physician Assistant
Physical Education Teaching
Exercise Physiologist
EMT and Paramedic
Recreational Therapist
Chiropractor
Massage Therapist
Registered Nurse
Sports Coach
Sports Psychology