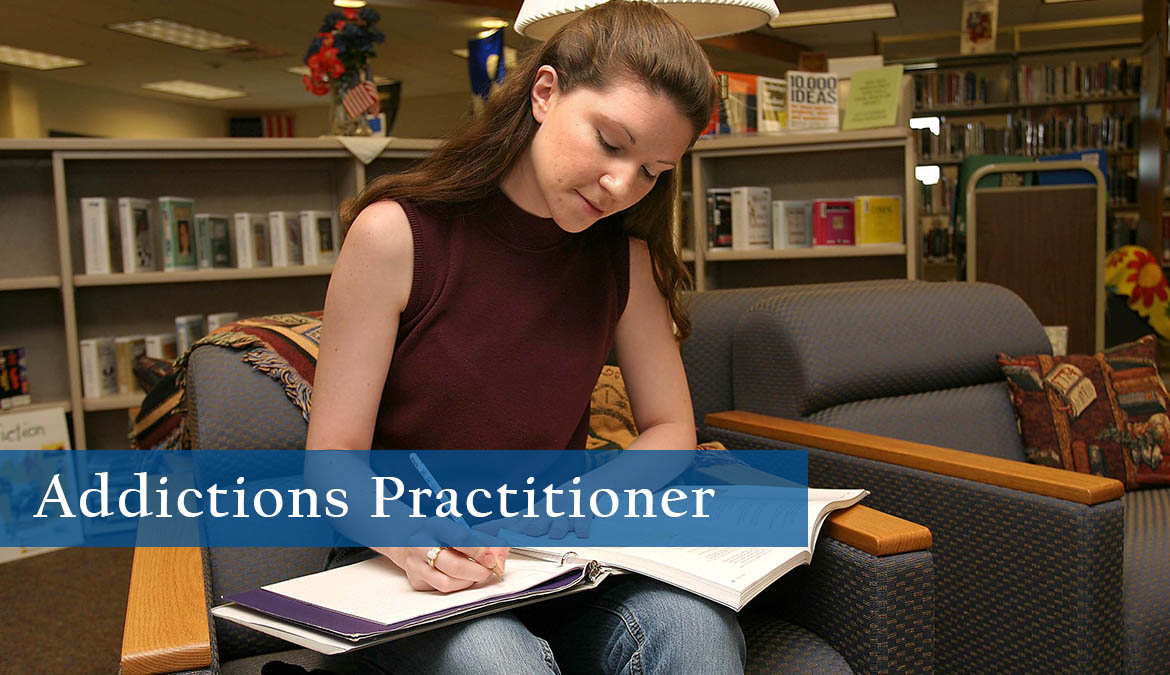 Addictions Practitioner
Certified Addictions Practitioner Assistants practice addictions treatment, prevention, intervention and diagnosis with patients who have addiction problems. Assistants also refer and follow-up with patients under the supervision of qualified clinical supervisors licensed in the state of Wyoming. An Addictions Practitioner Certificate of Completion at Sheridan College will help you prepare for a career in this important field of helping others, teaching you how to assess addictive behaviors, analyze counseling theories and design interventions.
The program meets the academic criteria for you to apply for either the Certified Addiction Practitioner Assistant (CAPA), or if you possess a Bachelor's degree or higher, to apply for the Certified Addiction Practitioner (CAP) certification through the state of Wyoming's Mental Health Professions Licensing Board. To learn more, please download and and read the applying for a certified addiction practitioner license document.
Why Sheridan College
Courses in this program will provide you with the foundational academic and practical skills within the substance abuse treatment field for entry-level positions.
Our program prepares you to work in counseling, psychiatry, psychology, nursing, social work, criminal justice, or related human service fields.
Courses are available for current Certified Addictions Practitioner to receive Continuing Education credits.

Available at Sheridan College, EveningPlus+ and Online.
Industry Outlook
Certified Addictions Practitioner Assistants are in high demand across the U.S., in addition to related careers, including addiction counselors, addiction nurses, addiction psychiatrists and more. The U.S. Bureau of Labor Statistics predicts more than 63,900 new jobs will be added to the related field of social and human service assistants, an increase of 16%, from 2016-2026.
Faculty and Community
Our Sheridan College Addictions Practitioner faculty are helpful, dedicated and knowledgeable, ready to guide you through the curriculum to achieve your goals of helping others.
Sheridan College's faculty in the Human Services and Social Science programs have established networks among many agencies in the community and regularly attend the Council of Social Agencies meetings. These relationships have created partnerships for practicum placement and service learning opportunities for students.
Careers and Opportunities
Addiction Practitioners assess addictive behaviors in humans across diverse situations, analyze counseling theories, skills and ethics, and design interventions of substance abuse. Earning Sheridan College's Addictions Practitioner Certificate will prepare you for a career in the substance abuse and mental health career field, including:
Addictions Practitioner Assistant
Addiction Rehabilitation Specialist
Drug and Alcohol Counselor
Correctional Treatment Specialist
Substance Abuse Treatment Assistant, Specialist or Counselor
Drug Court Substance Abuse Counselor