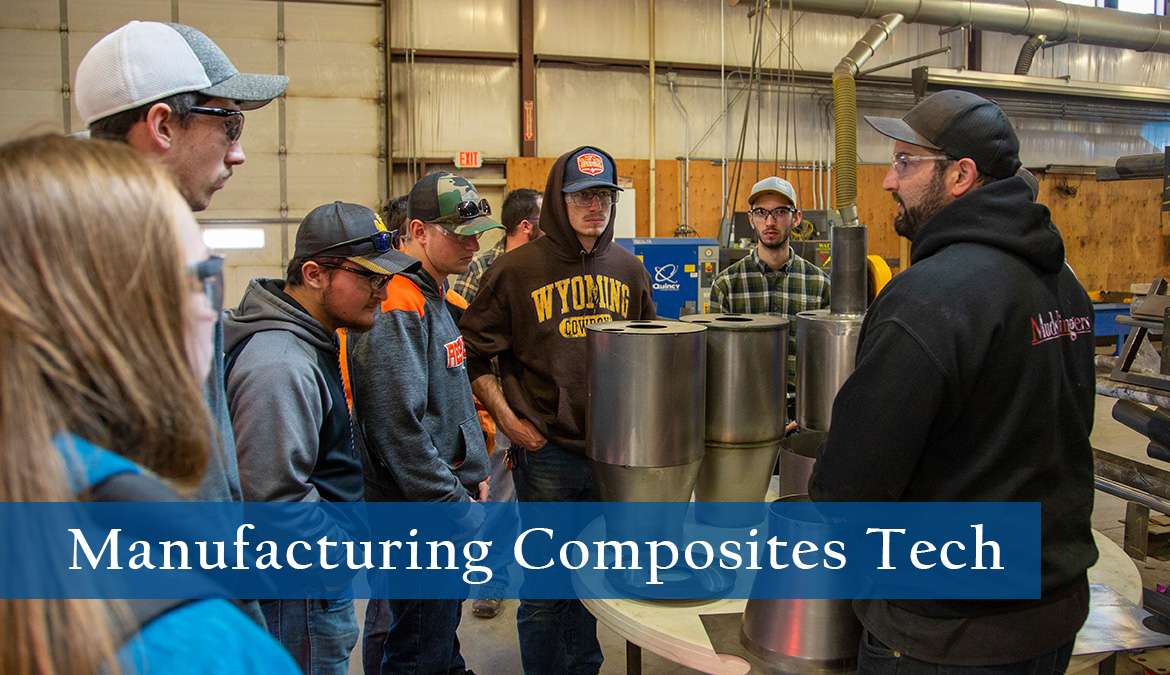 The Manufacturing Composites Technology Program provides individuals with the knowledge and skills necessary for skilled entry-level positions in the areas of fabrication, assembly, and repair of mixed and composite materials. Potential employment sectors include aerospace, marine, ground transportation, construction, energy, sporting equipment and medical devices.
Why NWCCD?
NWCCD offers state-of-the-art Technical Education Centers at Sheridan College.
The program has a flexible course schedule and numerous elective options.
Many students earn degrees in Industrial Technology and related programs like Machine Tool Technology, Diesel Technology and Industrial Electricity at the same time.
Note: Students will be required to complete 31 credit hours to earn this degree.

Available at Gillette College and Sheridan College
Industry Outlook
The U.S. Bureau of Labor Statistics indicates that the employment of manufacturing technicians is projected to grow 14 percent from 2020 to 2030.
Faculty and Community
NWCCD's outstanding, award-winning faculty members are dedicated to your success in our Career and Technical Education programs. Faculty members will make sure you have the knowledge to enter the workforce and the skills to succeed.
Sheridan College has a longstanding commitment to excellence in technical education. We have had faculty members earn National Technical Teacher of the Year and students win the National Outstanding Technical Student of the Year from the American Technical Education Association.
Our expert faculty members will guide you through hands-on courses and help you achieve your academic and professional goals.
Program Outcomes:
Understand and solve technical programs (such as fiber resin ratio)
Describe the four categories of composites and common materials used in industry.
Learn basic hand skills for the layup of composite materials using fiberglass, carbon fiber, epoxy and polyester resin
Design molds and forms for the layup of fiberglass and carbon fiber materials
Build and vacuum bag composite materials for room temperature cure and oven cure materials
Create projects in composite materials showing how surface energy is increased and decreased
Design for producibility and 

manufacturing

 ease