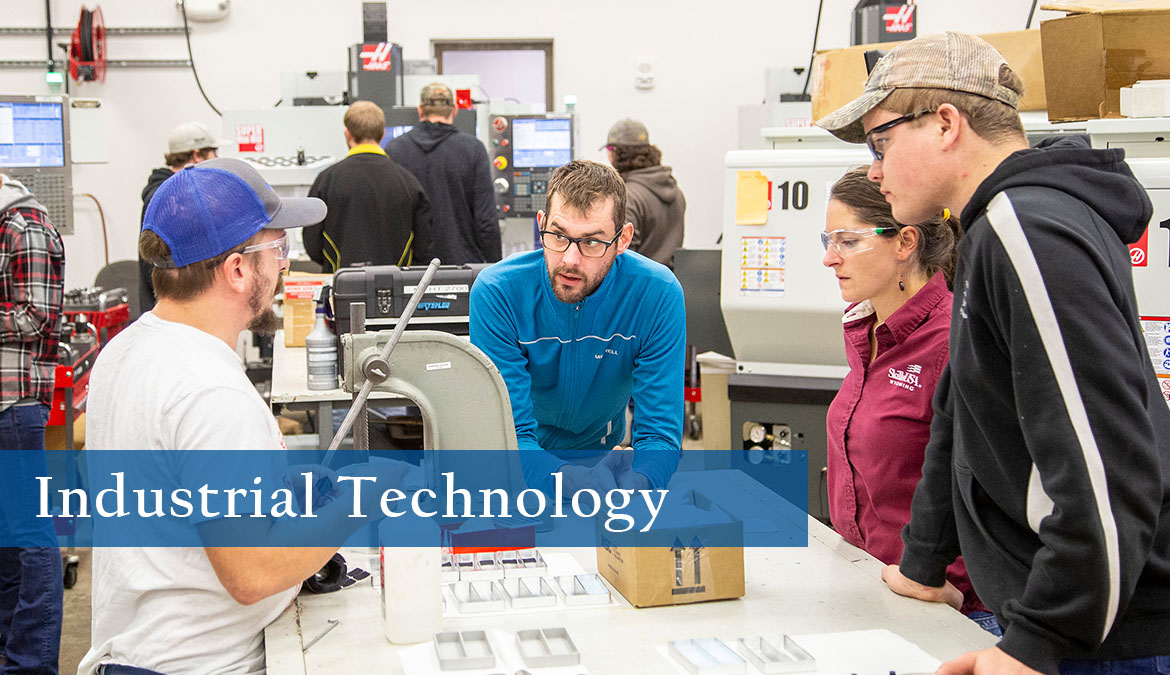 Industrial Technology
From cars to computers, phones to heavy machinery, today's technology field is more diverse and more complex than ever. With so many avenues and professions, experienced and trained workers are in demand across the technology sector.
Northern Wyoming Community College District's (NWCCD) Industrial Technology degree allows you to match your course of study to your interests and professional goals. NWCCD's Associate of Applied Science degree in Industrial Technology is ideal for students looking to experience a variety of courses in the technical department.
You have the opportunity to work with NWCCD's industry partners, including Cloud Peak Energy and Cyclone Drilling, to select a custom program of technical classes and create a degree path that meets the needs of that industrial partner. NWCCD technical students also compete in SkillsUSA competitions on the Wyoming state and national levels, giving you opportunities to showcase your skills and knowledge.
Why NWCCD?
Industry Outlook
The technology field continues to grow in diversity and sophistication. This growth has created a demand for trained technicians and professionals across numerous job fields. The U.S. Bureau of Labor Statistics predicts that from 2016-2026 nearly 32,100 jobs will be added to the field of industrial machinery mechanics, an increase of 7%. The U.S. Department of Labor, predicts job growth for related technology industries, such as machinists and tool makers, welders, cutters, diesel service technicians and more.
Faculty and Community
NWCCD's outstanding, award-winning faculty members are dedicated to your success in our Career and Technical Education programs. Faculty members will make sure you have the knowledge to enter the workforce and the skills to succeed.
We have had faculty members earn National Technical Teacher of the Year and students win the National Outstanding Technical Student of the Year from the American Technical Education Association.
Our expert faculty members will guide you through hands-on courses and help you achieve your academic and professional goals.
Careers and Opportunities
With the broad field of technology continuing to expand, job prospects are high. Earning NWCCD's highly regarded degree in Industrial Technology will provide you the foundational knowledge to succeed in several jobs. A degree in Industrial Technology can lead you to join a related field like:
Mechanic
Welder
Diesel Technology Professional
Carpenter
Small Engine Mechanic
Automotive Service Technician
Industrial Electrician
Food and Beverage Service
Food Preparation Worker