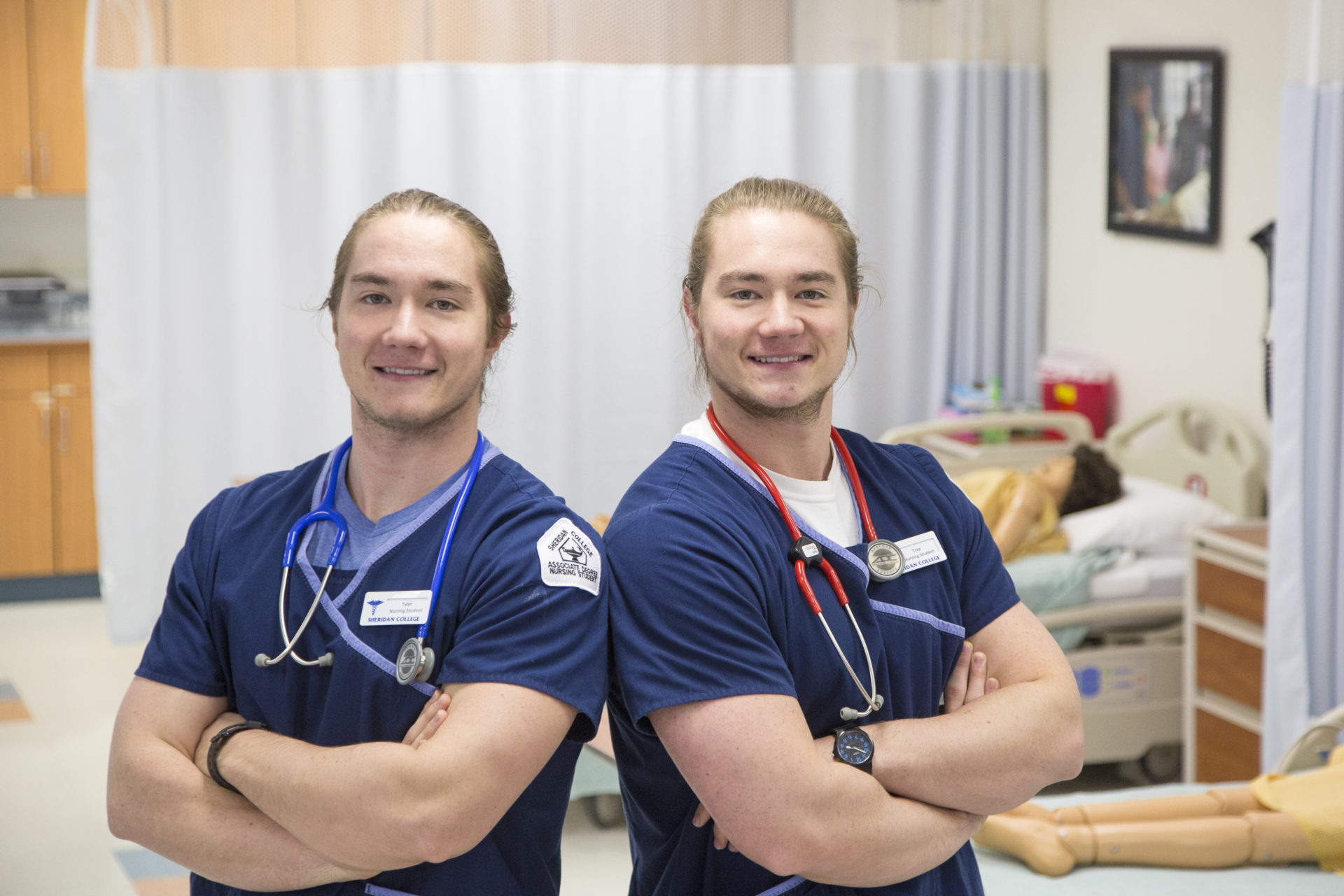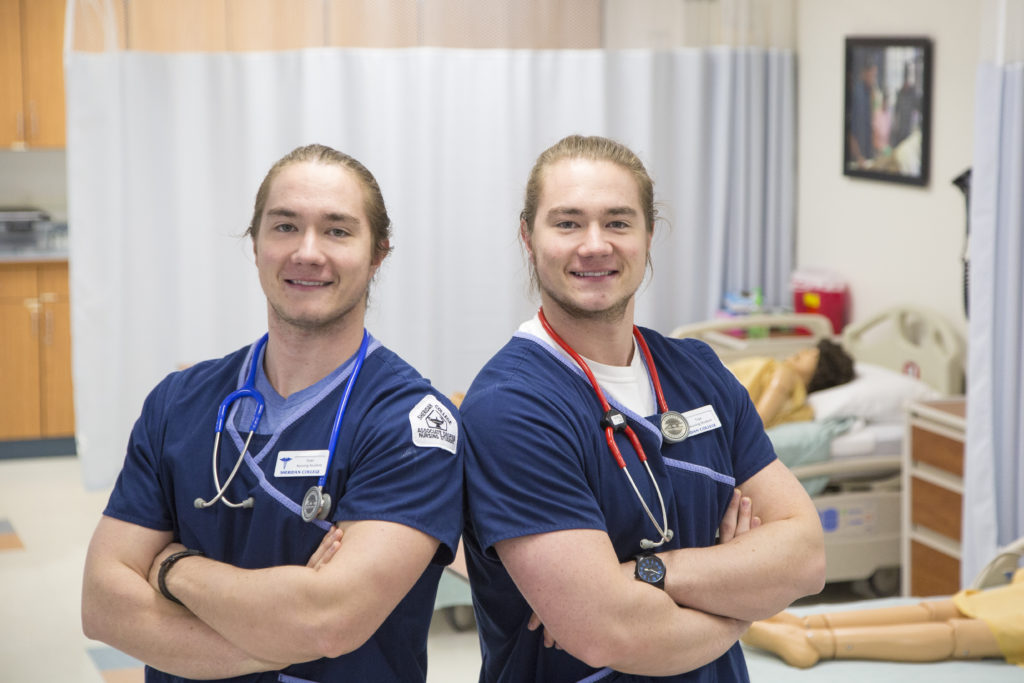 Personal Experiences Lead Twin Brothers to Pursue a Career in Nursing
At 17 years old, Trae Kaufmann had to undergo a heart procedure at Denver Children's Hospital. He suffered from supraventricular tachycardia or SVT, a condition where faulty electrical connections in the heart or abnormal areas of electrical activity trigger and sustain an abnormal rhythm. For Trae and his identical twin brother, Tyler, that experience was part of what inspired them to pursue their associate degree in Nursing at Sheridan College.
"My RN and the nurses there were amazing, and they were really the ones who helped me get back on my feet," said Trae. "They made what was an uncomfortable, scary experience as positive as possible for me and my family."
That close, personal relationship Trae developed with the nurses at the Denver Children's Hospital during his procedure is part of what attracted both brothers to nursing specifically, rather than another healthcare profession.
"I think what is more attractive about being an RN, as opposed to a doctor or other healthcare professional, is the close relationship you develop with patients," said Trae. "You are at their bedside every day and actually get to provide care, not just solve a problem. You really get to make a real difference in their lives."
While Trae's procedure made a big impact on both of them, the Kaufmann twins have always had a passion for helping people, especially kids. Growing up in Sheridan, Trae and Tyler spent their summers as lifeguards and swim instructors at Kendrick Park Pool.
"I loved teaching kids how to swim and helping them develop healthy habits," Tyler explained. "I think those experiences really helped Trae and me develop a passion for working with kids."
Even as college students, both brothers continued to make helping kids in the community a priority. While he was in school, Trae worked at Milestones Youth Home as a staff mentor, and Tyler volunteered as a referee at the YMCA a few days a week.
Aside from allowing them to continue to fulfill their passion for helping people, both Trae and Tyler acknowledged that nursing is a great career choice, as well. It is currently one of the fastest growing occupations in the U.S.
Due to an aging baby-boom population, an increased emphasis on preventative care, and growing rates of chronic conditions, such as diabetes and obesity, nursing is expected to grow 15% between 2016 and 2026. They can also expect to earn over $65,000 a year as RNs.
"We're the first ones in our family to go into any sort of medical field. They are really excited for us because of the job security and how many options you have with a nursing degree," said Tyler.
Both brothers graduated this past spring from Sheridan College with their associate degrees in Nursing. Tyler hopes to go into pediatric oncology while Trae plans to become a pediatric nurse.
"I'm actually hoping to do a residency at Denver Children's Hospital where this all started for me, but we'll see what happens," he said.