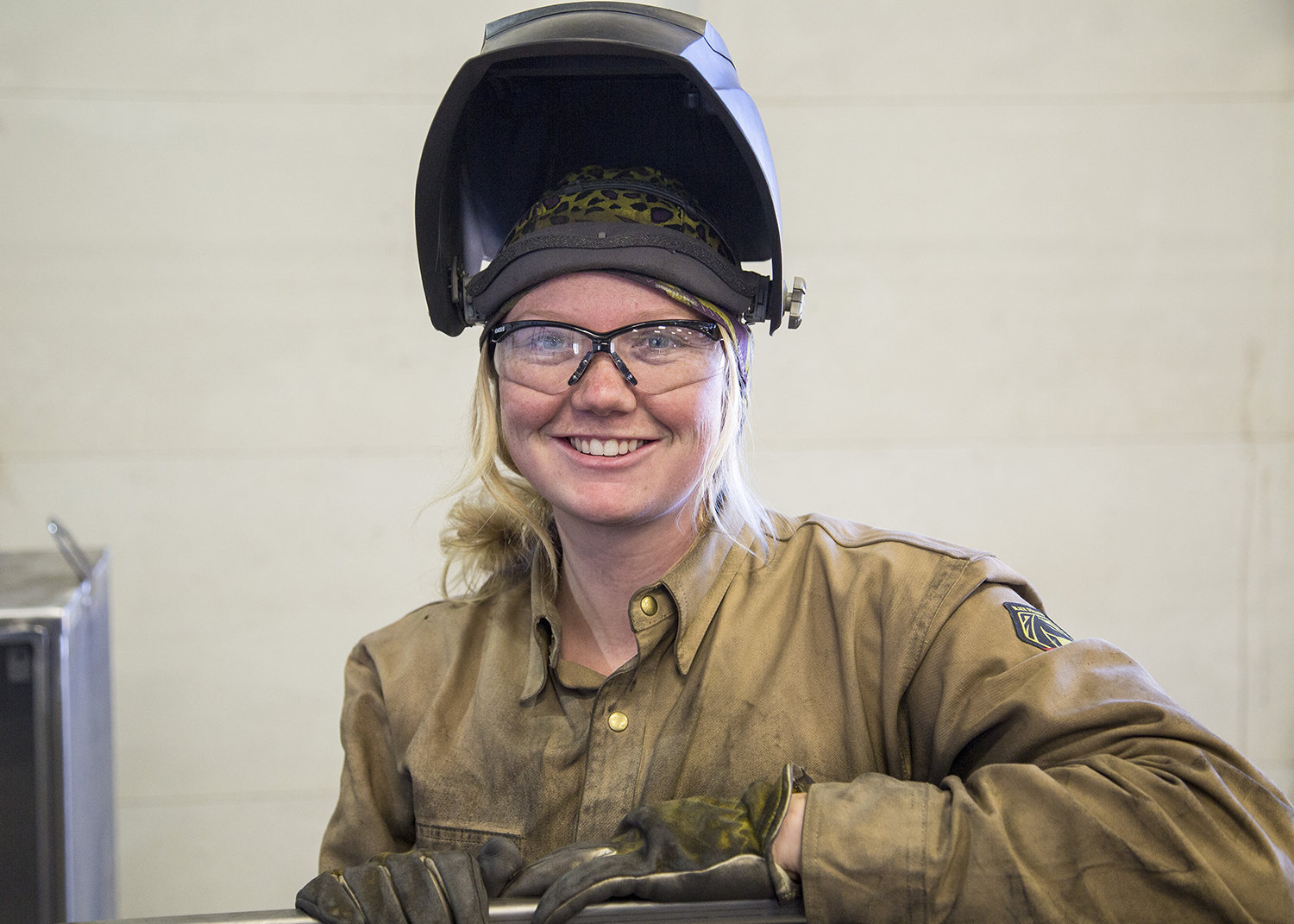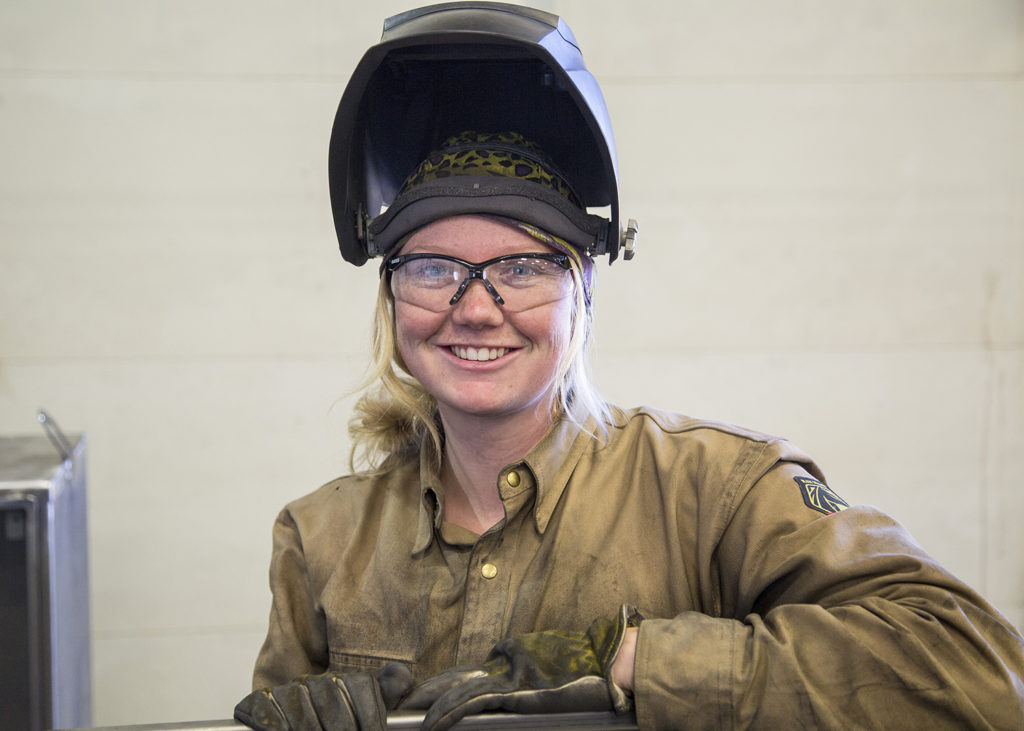 Celsey Martin on her way to becoming a welding inspector
Celsey Martin's dad taught her how to weld growing up on her family ranch near Shoshoni, Wyoming. She received both an Associate of Applied Science in Welding and an Associate of Applied Science in Machine Tool Technology from Sheridan College.
Now that she has added machining to her skill set, she has even taught her dad about it.
"He didn't know anything about machining, so I've taught him a little bit," she said. "I've even made some parts for him for our ranch."
She is currently employed at EMIT Technologies in Sheridan as a welder.
Martin started at the company on a part-time basis during her last semester of college and was hired as a full-time employee after she graduated in May.
"My education prepared me for this job, and I've found it pretty easy to pick up new skills as I need to," she said. "I really like working here so far. Everyone is super helpful if I have questions, and it's been a great company to work for."
Martin eventually plans to become a welding inspector, which she says requires three to four years of documented work experience, so this job will help her qualify for that position.
EMIT Technologies specializes in emissions control solutions for the gas compression industry. According to Shop Supervisor Joel Billings, two-thirds of his employees are welders, so he depends on the program at Sheridan College to find qualified employees.
"We are big supporters of the program at the college because we depend on a pool of local, qualified welders to draw from, especially because we need so many welders," said Billings. "Celsey is one of several Sheridan College students we've hired over the years, and in my experience they have been very well-rounded welders, so it doesn't take much to get them up to speed."
According to Payscale.com, Martin can expect to earn between $41,647 and $110,732 a year as a certified welding inspector, depending on her experience level.