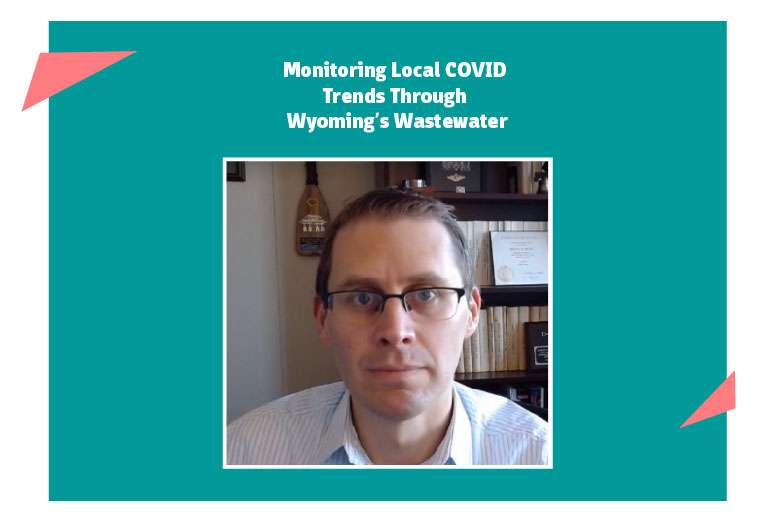 Science Museum Lecture Series
Monitoring Local COVID Trends Through Wyoming's Wastewater, with Franz Fuchs, Wyoming Dept. of Health, Cheyenne, WY
Wednesday, May 4th, 7pm. Zoom Webinar
From June 2020 until December 2021, the Department of Health operated a COVID 19 wastewater monitoring project that, at its peak, covered 35 sites around Wyoming. Since the virus that causes COVID 19 sheds readily in feces, sampling at wastewater treatment plants allowed the Department and its local partners to obtain representative and de-identified data on overall disease level and trends in each community. For State and local decision makers, this information supplemented traditional measures like case counts and hospitalizations in providing situational awareness on the course of the pandemic.
This talk will provide an overview of the program, to include how the network of participating wastewater operators was constructed; the nuts and bolts of wastewater sampling, shipping, and how viral load was quantified; the statistical framework that was used to separate out signal from noise; and how open source tools were used to make information publicly available.
It will conclude with some lessons learned and discussion of potential future applications.
Franz has been a policy analyst with the Wyoming Department of Health since 2013. When the Legislature is not in session, most of his work consists of healthcare policy research and data analysis, usually related to Medicaid. But also, other duties as assigned, which is how he got involved with this wastewater project. Before coming to Wyoming, Franz had some odd jobs in the United States Navy (around two years each ship driving, naval gunfire, and civil affairs). He has a public policy masters and a BS degree in international relations. Both gave him the skills to "read the newspaper real good." His hobbies (when not chasing a two year old) include sleep, reading the forums at heatinghelp.com, and someday finishing the trim carpentry in his master bedroom.