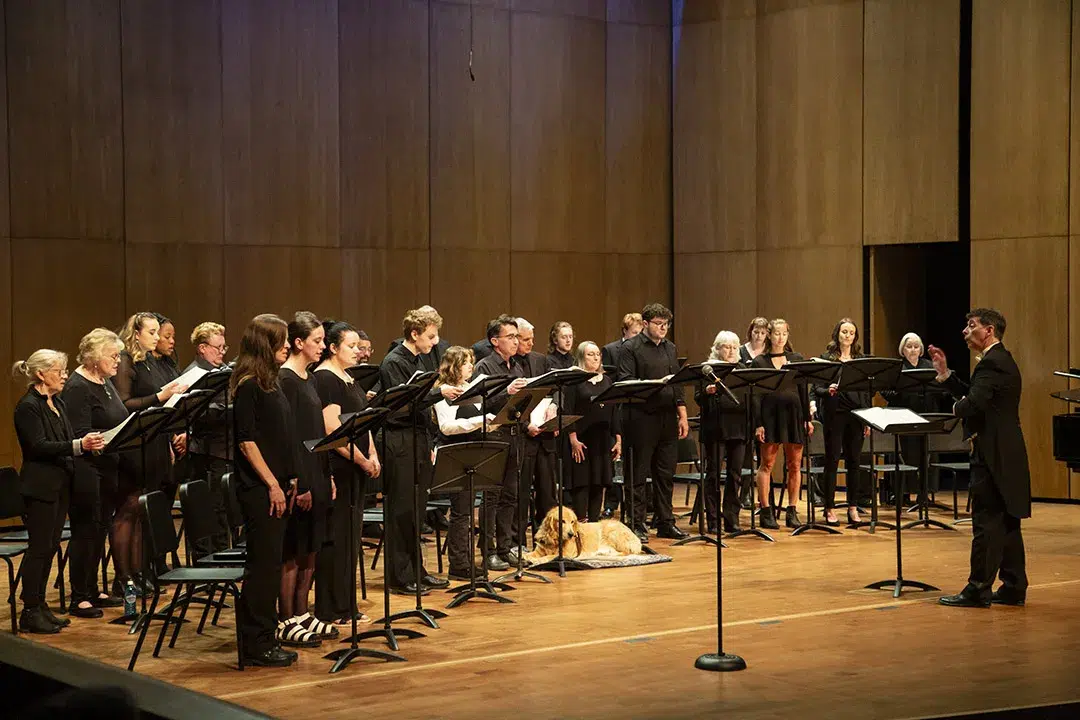 Sheridan College Choirs
Sheridan College music presents a choirs concert directed by Dr. Robert Psurny on Tuesday, December 12th in Kinnison Hall at the Whitney Center for the Arts.
This event is free and open to the public.
The concert will feature both the Sheridan College Collegiate Chorale and the Sheridan College Chamber Choir.
The Chamber Choir will open the concert with Hanacpachap cussicuinin, a processional hymn to the Virgin Mary which was the first piece of vocal polyphony published in the Western Hemisphere. The piece is in the Quechua language and was originally published in Peru in 1631. The Chamber Choir will also present a setting of Ave verum corpus by French composer Camille Saint-Säens.
The Collegiate Chorale will then join with the Chamber Choir to perform some traditional Christmas Carols before closing the concert with the featured piece: Gloria by English composer John Rutter. Gloria was written in 1974 and divides the traditional "Gloria" text (Glory to God in the highest) into three separate movements. The first movement proclaims the glory, while the second movement is more prayerful, and the third movement is a joyous celebration. Most of the melodic material for the work is drawn from a Gregorian which is associated with this text. The work will be performed with the choir plus an instrumental ensemble of organ and eight brass players, who share evenly with the choir in both prayerful and joyous music.