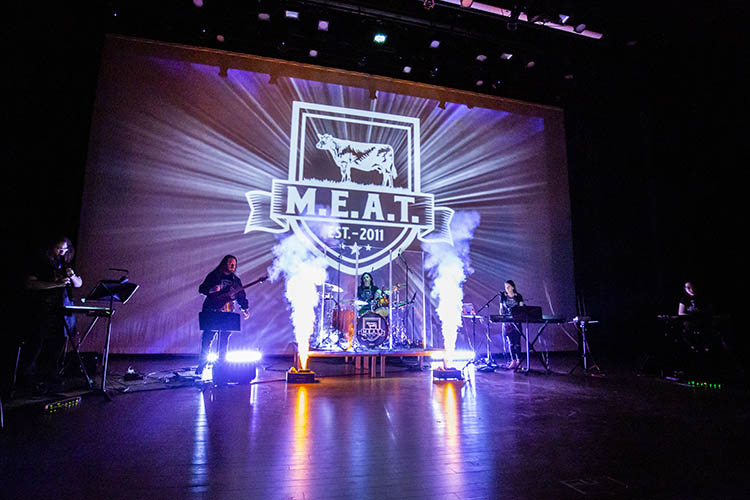 PRISM '24 Featuring M.E.A.T.
The Arts at Sheridan College presents PRISM '24 featuring M.E.A.T. on Thursday, April 11 at 7 pm in Kinnison Hall at the Whitney Center for the Arts.
PRISM is an annual concert that showcases chamber music ensembles at Sheridan College. This year, audiences will experience a headlining performance by the multi-sensory experience: Music Ensemble of Audio Technology (M.E.A.T.). This group is comprised of Sheridan College Music Technology students who use a variety of electronic instruments to create original works.
This event will also be Live Streamed
For more information call the Box Office at (307)-675-0360.
Free and open to the public.