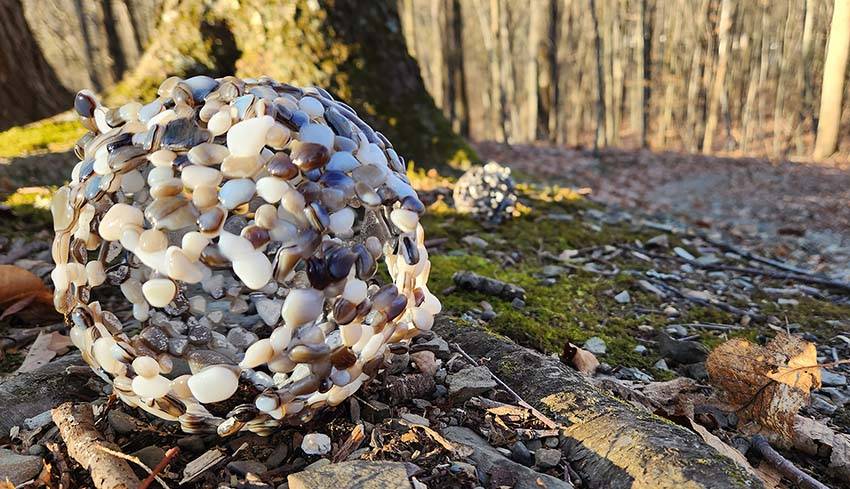 Artist | Kate Collyer
"Out and Back: a two-way conversation" Works by Kate Collyer, Artist Talk and Closing Reception, Thursday, Sept. 14, 4 pm in the Edward A. Whitney Gallery at the Whitney Center for the Arts. 
Kate Collyer is originally from Buffalo, New York and currently lives and works in the Hudson Valley of New York.  She is a PhD in Studio Art candidate at the Burren College of Art and National University of Ireland, Galway.  She received her Masters of Fine Arts degree from the State University of New York at New Paltz Printmaking Program.  As well as a Bachelor's degree in Art Education from the State University of New York College at Potsdam and Saint Lawrence University.
Her work has been exhibited internationally, most notably in, repeated SMTG Krakow Printmaking Triennial Main Exhibition exhibited at Bunkier Sztuki in Krakow, Poland.  She is the 2014 recipient of the Southern Graphics Council International Graduate Fellowship Award.  She has recently been an artist in residence for the Arctic Circle Residency in Svalbard, the Cape Breton Centre for Craft & Design in Nova Scotia, and Edition/Basel in Switzerland.
With a focus on landscape, pathways, and storytelling she explores the historical bond that we have created with the landscape.  She hopes that viewers can empathize with the sites she reveals in her art, spurring stewardship.   Her goal is to create prints within a variety of mediums and techniques to expand the definition of what a print can be.  Her work gives viewers the opportunity to interpret and reimagine, drawing insight from these recollections of place.
Free and open to the public.