Sheridan College is here to help you. Complete your High School Equivalency Certificate, take college courses, and receive assistance with class registration, financial aid, and career counseling, all right here in Johnson County!
Courses Available In-Person in Buffalo – Fall 2021
Intro to Business (BADM*1000) – Mondays & Wednesdays 5:15-6pm (3 credits)
General Biology I (BIOL 1010)
   Lecture: Wednesdays, 6-9:50pm
   Lab: Thursdays, 6-8:45pm @Buffalo High School
Public Speaking (COMM*2010) – Mondays, 6-8:50pm
English Composition I (ENGL 1010) – Mondays, 4-6:50pm (3 credits)
EMT Basic (HLTK 1690) – Mondays & Thursdays, 5:30-9:30pm
Pre-Algebra Arithmetic (MATH 0900) – Mondays, 6-9:50pm
Intermediate Algebra (MATH 0930) – Thursdays, 6-9:50pm
College Algebra (MATH 1000) – Tuesdays, 6-9:50pm (4 credits)
Effective Substitute Teaching (EDUC 1501) – Mon.-Fri., 8:30-3pm, 9/13 – 9/23
Aquatic Conditioning (PEAC 1011) – TBD – located at the YMCA
Beginning Yoga (PEAC 1294) – TBD – located at the YMCA
Fitness: Group Cycling (PEAC 1000) – TBD – located at the YMCA
General Psychology (PSYC 1000) – Tuesdays, 6-9:50pm
Nursing Assistant (NRST 1510) – Mon.-Fri., 8-5pm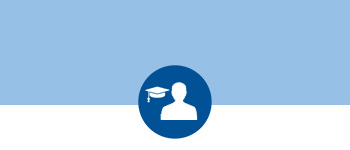 PATH TO YOUR DEGREE
Take the next step to become a student.
> FAFSA Application
Use College Code 003930
Testing Services Available
Testing services are available by appointment:
8:00am – 5:00pm on Tuesdays & Wednesdays
Additional Online Courses Available!
Classes that fit your schedule and your life. Sheridan College in Johnson County offers affordable and transferable classes.
Submit the form below to get started!
Bomber Mountain Center
63 N. Burritt Ave.
Buffalo, WY 82834