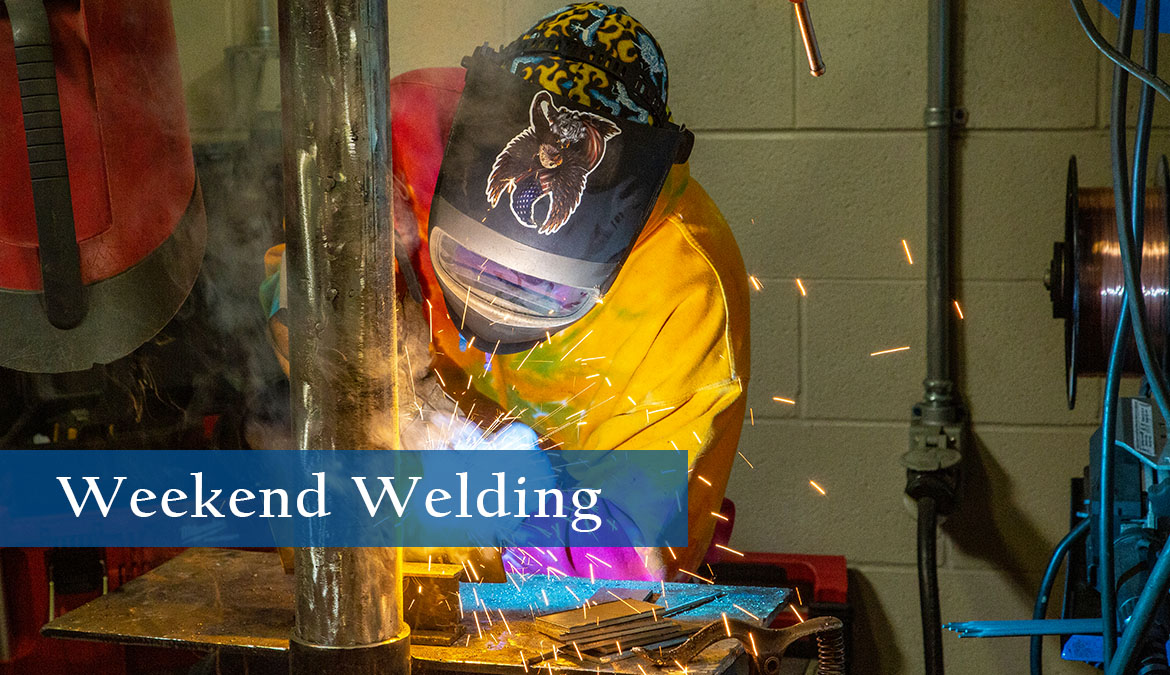 Weekend Welding Certificate
We'll be hosting two information and registration nights at the Technical Center at Sheridan College. Check back for dates.

Prepare for entry-level work as a welder in just one year! The Weekend Welding Certificate works with your busy schedule, so you can keep your day job and go to school.
Not only can you continue working, but Weekend Welding Certificate students may be eligible for:
On-campus housing
Scholarships
Financial aid
Classes are held on Fridays and Saturdays from 7:00am to 6:00pm

Contact Ken Stacy today for more info & registration.
Phone: 307-675-0787
Email: kstacy@sheridan.edu

PROGRAM SCHEDULE
Instruction takes place Fridays and Saturdays from 7:00a.m. to 6:00p.m.
SUMMER 2023
Welding Safety / Thermal Cutting & Oxyfuel Welding / Metallurgy
WELD-1555-01 Weld Tech Safety and Prob Solv
July 21 – August 26
FALL 2023
Gas Metal Arc Welding / Shielded Metal Arc Welding

WELD-1755-01 Shielded Metal Arc Welding
September 8 – December 16
SPRING 2024
Flux Cored Arc Welding / Advanced Shielded Metal Arc Welding

January 5 – March 16
Gas Tungsten Arc Welding/ Welding Symbols & Print Design
April 5 – May 24