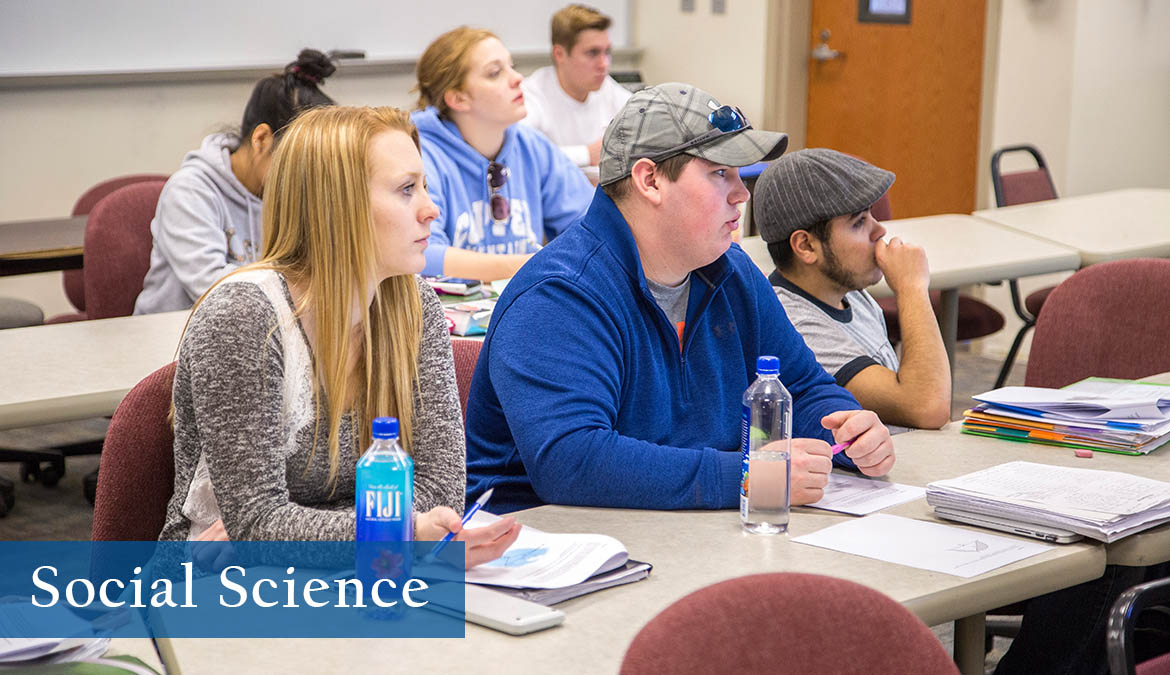 Social Science
From psychology to anthropology, behavior science to political science, a degree in Social Science can lead you to a variety of related fields. A Social Science degree from Northern Wyoming Community College District (NWCCD) can lead you to jobs in the public and private sectors or transfer to pursue higher education.
NWCCD's Associate of Arts in Social Science program leads the region in core coursing offerings, which will help you transfer to pursue a Bachelor's degree across the country or at the University of Wyoming. At NWCCD, we have expert faculty members in our Social Science program, including archaeologists who have been on dig sites across the world; linguistic experts who have studied grammar and endangered languages; and instructors who have studied forensic anthropology with top experts in the U.S.
NWCCD's location in northeast Wyoming gives our students and faculty access and geographic proximity to important prehistoric sites in America, including dinosaur excavation sites and historic landmarks, like the United States' first national monument, Devil's Tower. As a student in NWCCD's Social Science program, you will take courses in cultural studies, problem solving, psychology, anthropology, sociology, communication and criminology.
Why NWCCD?
Our Social Science program is available online.
Learn the broad knowledge of Social Science to easily transfer and pursue higher education.
You are able to choose your elective courses from a variety of options, including political science and social work.
Industry Outlook
With skills applicable to a variety of industries and jobs, Social Science graduates are in demand across the United States. The U.S. Bureau of Labor Statistics predicts 29% job growth for geographic information specialists, 13% growth for post-secondary teachers in the social sciences, and 4% job growth for Anthropologists and Archaeologists.
Faculty and Community
Small class sizes allow you to interact with faculty who are specialists in their field and gain a deep understanding of behavioral and social sciences.  Our faculty are dedicated to helping you reach your career and educational goals. Whether you are looking to earn your Associate degree and transfer to pursue a Bachelor's degree or enter the workforce after graduating from NWCCD, our faculty will work to help you map out your future in the exciting, ever-expanding world of Social Science.
NWCCD has strong relationships with local and regional organizations, which provide unique opportunities for our students to grow and learn both inside and outside the classroom.
Careers and Opportunities
Graduates who earn degrees in Social Science are in demand for a variety of jobs and professionals. With their broad understanding of behavioral and social sciences, Social Science graduates are well equipped to work in several fields. An Associate of Arts degree from NWCCD will help you pursue a career in a field like:
Social Science
Anthropology
Economics
Sociology
Psychology
International Relations
Public Administration
History
Education
Health and Human Services
Gender Studies
Environmental Planning