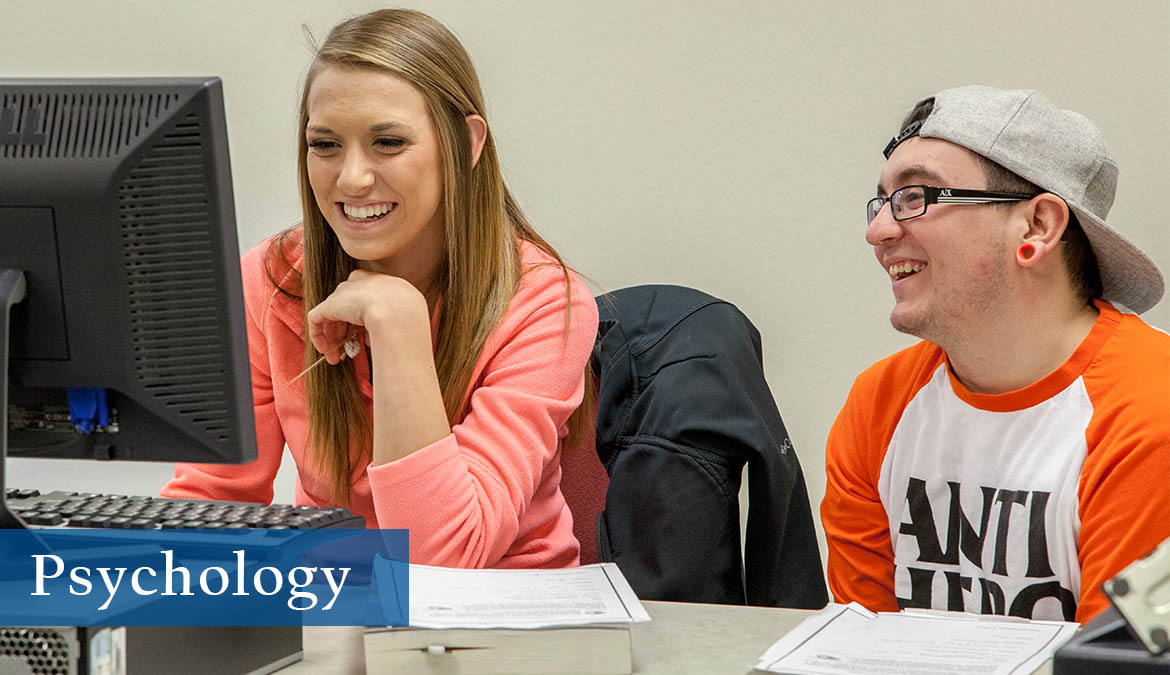 Psychology Degree
Psychologists study human behavior, forensics, emotions, cognitive processes and more. Psychologists today are tasked with research and interacting with diverse populations of different backgrounds, races and socio-economic statuses. To do this, psychologists need to be highly trained and equipped with critical thinking skills as well as qualitative and quantitative research abilities. Northern Wyoming Community College's (NWCCD) Associate of Science Psychology degree provides a foundation for you to continue your education and pursue a meaningful career in the field.
Earn your Psychology degree and launch your journey toward becoming a psychologist or an industry professional. Psychology graduates pursue careers in counseling, education, research, social work, biology, health professions, business and communication, NWCCD's Psychology program is designed to give you broad knowledge of the field.
Why NWCCD?
Choose your classes such as general psychology, research methods, abnormal psychology, social psychology, developmental psychology and biological psychology.
Our graduates have gone on to earn Bachelor's and Master's degrees in Psychology, Social Work, Counseling and more.
The Psychology field is growing, presenting NWCCD graduates with numerous job opportunities after advancing their education levels.
Industry Outlook
Psychologists study and research emotions, as well as cognitive and social processes. They observe, interpret and record human behavior. Forensic psychologists may research crime scenes or criminals, often bridging law and psychology. The U.S. Bureau of Labor Statistics predicts that from 2016-2026 nearly 23,000 jobs will be added to this field, an increase of 14%.
Faculty and Community
Our dedicated faculty at NWCCD will make sure you learn the skills and knowledge you need to transfer to a university and pursue a career in the Psychology field. At NWCCD, we have experts teaching in each area of Psychology, including crime experts teaching forensic psychology and clinicians teaching abnormal psychology. NWCCD also offers General Psychology online, taught by an expert instructor. Our instructors care about you, your goals and your success.
NWCCD partnerships with organizations to provide internships and volunteer opportunities to students. As a student, you will enjoy the breadth and depth of the instructional programming, with the wide-ranging variety of courses offered and engaging classroom discussions, research and experience.
Careers and Opportunities
Psychologists often work independently, conducting research, studying behaviors and documenting results. Psychology degree graduates may find jobs in clinical settings, schools or government agencies. NWCCD's Associate degree in Psychology is ideal for you to continue your education and pursue a career like:
Psychologist
Forensic Psychologist
School Counselor
Social Worker
Market Research Analyst
Anthropologist
Teacher
Therapist
Survey Researcher
Government Worker