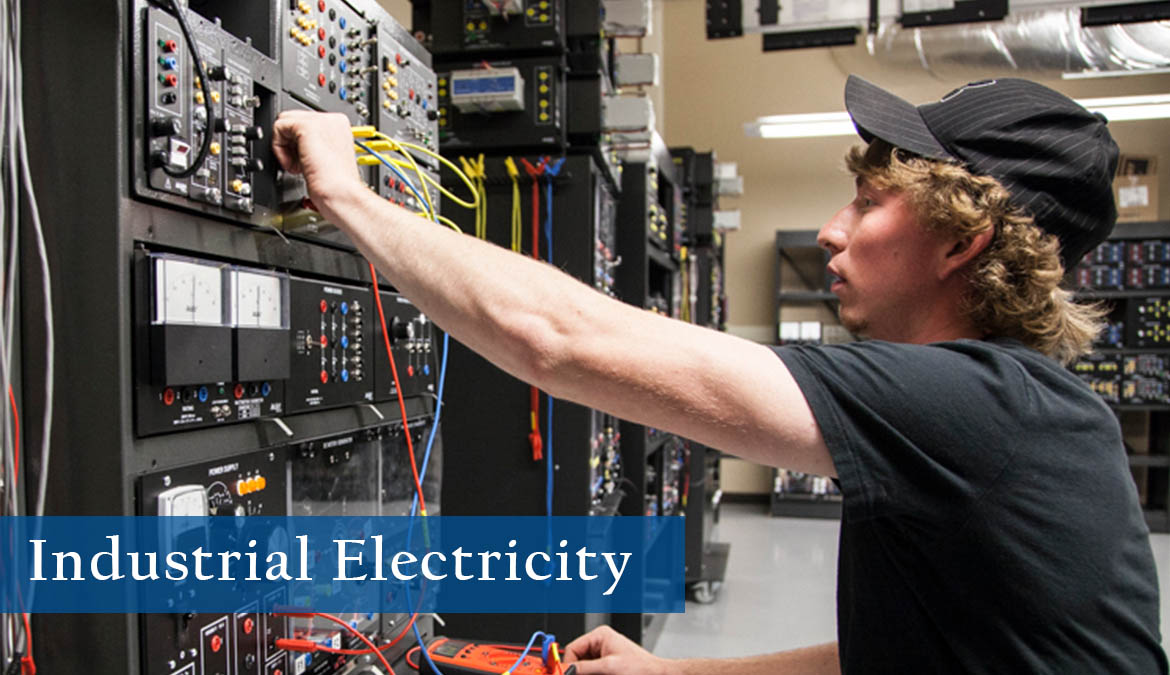 Industrial Electricity
Whether they are working on motors or lighting systems, Industrial Electricians are trained to  install, test, inspect and troubleshoot various types of electrical equipment. The Industrial Electricity program is available through the Northern Wyoming Community College District (NWCCD).
Our Industrial Electricity program is highly regarded across Wyoming and the surrounding region. Many students are employed in paid cooperative education positions while they attend class. As part of the cooperative experience, the class schedule is designed for three intensive days of coursework each week.
The Industrial Electricity program features specialized courses where you will work first-hand on today's leading equipment and technology. Your course options will include Electrical Skills and Practices, AC/DC Electrical Circuit Theory, High Voltage Systems, Solid State Motor Control and more exciting, hands-on classes.
Many Industrial Electricity graduates are employed as entry-level industrial electricians, operating industrial electrical systems, and performing electrical maintenance, troubleshooting and repair. Some graduates may work in the electrical construction industry.
Why Study Electricity?
Learn in one of the nation's top Technical Education Centers, equipped with cutting edge technology, classrooms, and labs.
Students enjoy hands-on learning, individualized instruction and the potential to be employed in the electrical field soon after graduation.
This program includes evening electrical courses that meet the state of Wyoming's requirements for apprentice electricians working toward their journeyman license.

Available through NWCCD
Industry Outlook
The nation's population continues to grow, increasing demand for trained Industrial Electricians who service electrical equipment and wiring. New technologies continue to stimulate the demand for these workers. The oil, mining, and power industries across Wyoming and surrounding states are among the employers looking to hire trained industrial electricians. The U.S. Bureau of Labor Statistics predicts that by 2026 more than 59,600 new jobs will be added to the field of electricians, an increase of 9%.
Faculty and Community
Our faculty bring decades of experience as electrical engineers and electricians to share with students in the classrooms and labs. They are dedicated to helping you learn the essential aspects of Industrial Electricity, mixing math and science in the classroom with hands-on application.
Careers and Opportunities
NWCCD's Industrial Electricity program graduates have a strong track record of employment in well-paid, challenging, and rewarding jobs. The Industrial Electricity program can help you launch your career as an entry-level industrial electrician working on electrical equipment like:
Motors
Generators
Industrial Controls
Pumps
Lighting
Heavy Machinery
Buildings