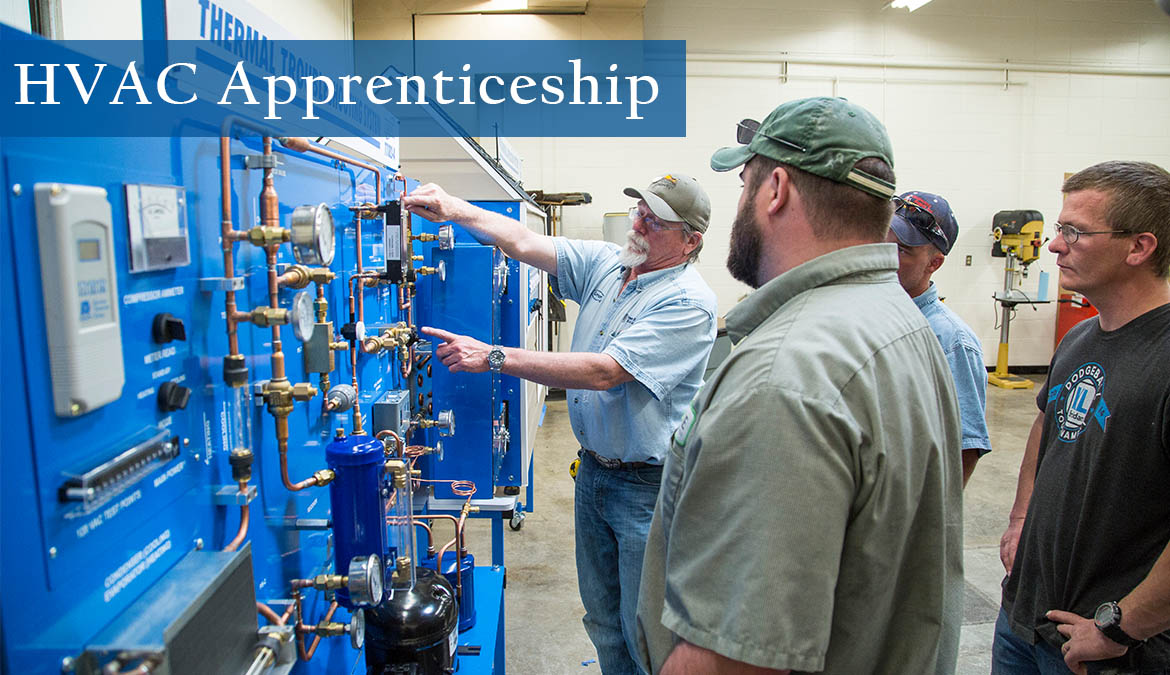 HVAC Apprenticeship
Heating, ventilation and air conditioning systems are imperative to homes, schools, hospitals, businesses, factories, and more. Keeping the in-doors temperatures warm in the winter and cool in the summer, climate control technology has a monumental impact on daily life across the nation. HVAC professionals and technicians help manage climates, air filters, refrigeration and more using industry-leading technology.
Sheridan College's HVAC Apprenticeship Certificate program is designed for working professionals to become licensed HVAC Journeyman.
As a student in Sheridan College's HVAC program, you will receive important hands-on training, as well as theory and practical training for the industry. The labs and classrooms in Sheridan College's Technical Education Center feature state-of-the-art technology and industry-leading equipment.
Many students in the HVAC Certificate also earn other technical certificates, such as Welding. You can apply course credits toward earning an Associate degree in Industrial Technology at NWCCD.
Why Sheridan College?
Evening courses are offered in the HVAC Certificate program to meet the needs of working professionals.
Our expert HVAC faculty will guide you through hands-on learning on some of the best simulation equipment available.
Industry Outlook
The field of heating, air conditioning and refrigeration mechanics is growing rapidly. HVAC professionals are highly trained in a variety of climate control technologies to meet the demands of the field. The U.S. Bureau of Labor Statistics predicts 15% job growth from 2016-2026, adding more than 48,800 new jobs.
Faculty and Community
At Sheridan College, we are committed to providing excellent education in a variety of Career and Technical fields. Our faculty are licensed HVAC Journeyman-level instructors who understand the skills you need to enhance your career. They will teach you each aspect of heating, ventilation, air conditioning and more.
The HVAC Certificate program at Sheridan College was established to meet the needs of the community and the industry. Community leaders, HVAC companies, and Sheridan College faculty created the HVAC Certificate program to help working professionals reach Journeyman status.
Careers and Opportunities
HVAC technicians manage heating, air conditioning, ventilation, cooling and refrigeration systems, controlling air quality and temperature in homes, schools, buildings and other settings. With a HVAC Certificate from Sheridan College, you can earn Journeyman status in the HVAC field and work on a variety of related systems, such as:
Air Conditioning Systems
Refrigeration Systems
Heating Systems
Mechanical Piping Systems
Electric Systems
Ventilation Systems