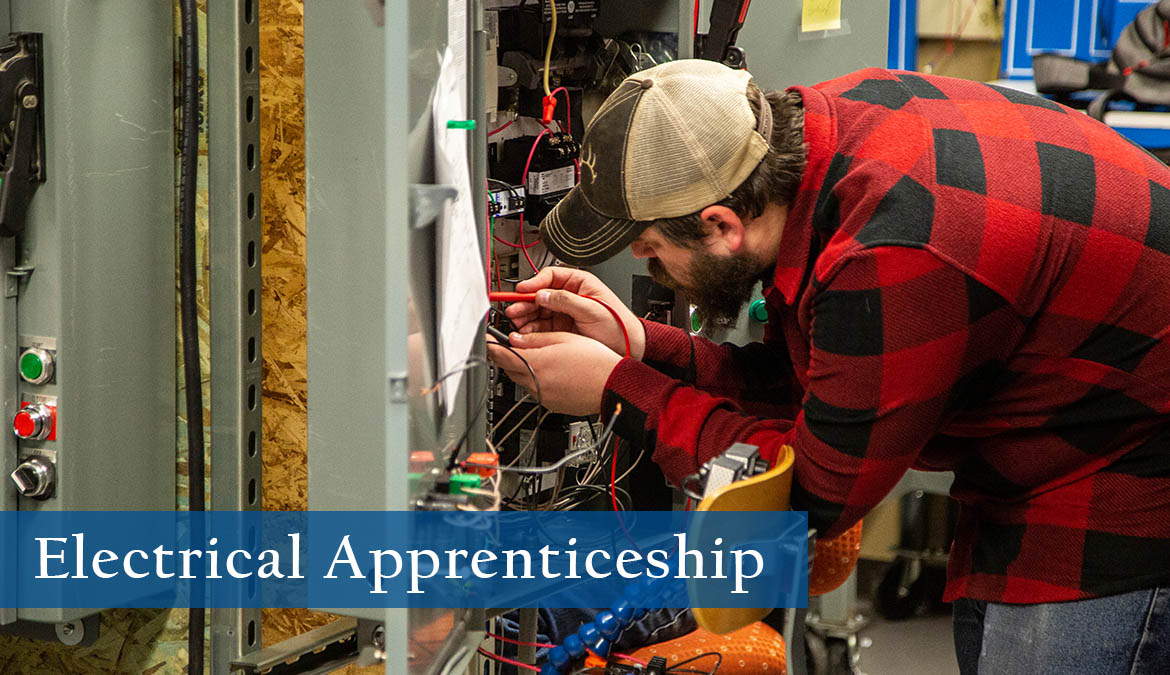 Electricity does more than powers our TVs and cell phones, it keeps the world connected. From installing electrical systems to maintaining a skyscraper's power to fixing an electrical issue on a piece of machinery, Electrical Apprentices experience wide-ranging work. An Electrical Apprenticeship Certificate through Northern Wyoming Community College District (NWCCD), which meets the State of Wyoming's educational requirements for becoming a licensed journeyman electrician, will set you up for a successful career.
Our Electrical Apprenticeship Certificate is one of the most highly regarded programs in the region. Our program instructors, each have varied teaching styles and extensive industry experience. As a student in our Electrical Apprenticeship program, you will receive hands-on training in our career and technical education centers.
Why Electrical Apprenticeship?
Our modern electrical learning center features current industry equipment, helping you learn industry standards.
24 credits of course work can be directly applied toward NWCCD's Associate of Applied Science degree in Industrial Technology.
The Electrical Apprenticeship certificate is a bonus over and above the Journeyman license.
Industry Outlook
It's an excellent time to begin a career as an electrical apprentice. According to the U.S. Bureau of Labor Statistics, the electrician career field will add nearly 59,600 new jobs from 2016-2026, a 9% increase in the workforce. The complexity of the energy sector, paired with the increasing demand of electricity to cities across the globe, Electrical Apprentices will find expansive career opportunities and growth.
Faculty and Community
Our career and technical education faculty are dedicated to make sure you learn the necessary skills to land good-paying jobs in a variety of technical industries. As a graduate of the Electrical Apprenticeship program, you will understand electrical theories, codes, and application relevant to today's workforce.
Strong industry partnerships with coal mines, contractors and the greater energy sector shape technical curriculum to help ensure students are prepared to succeed.
Careers and Opportunities
Electrical Apprentices install and service a wide variety electrical circuits, equipment, and control systems. Earning NWCCD's industry-focused Electrical Apprenticeship Certificate will set you up for an engaging career. Industry fields include:
Installation
Electrical Communication
Control Systems
Industrial
Commercial
Residential