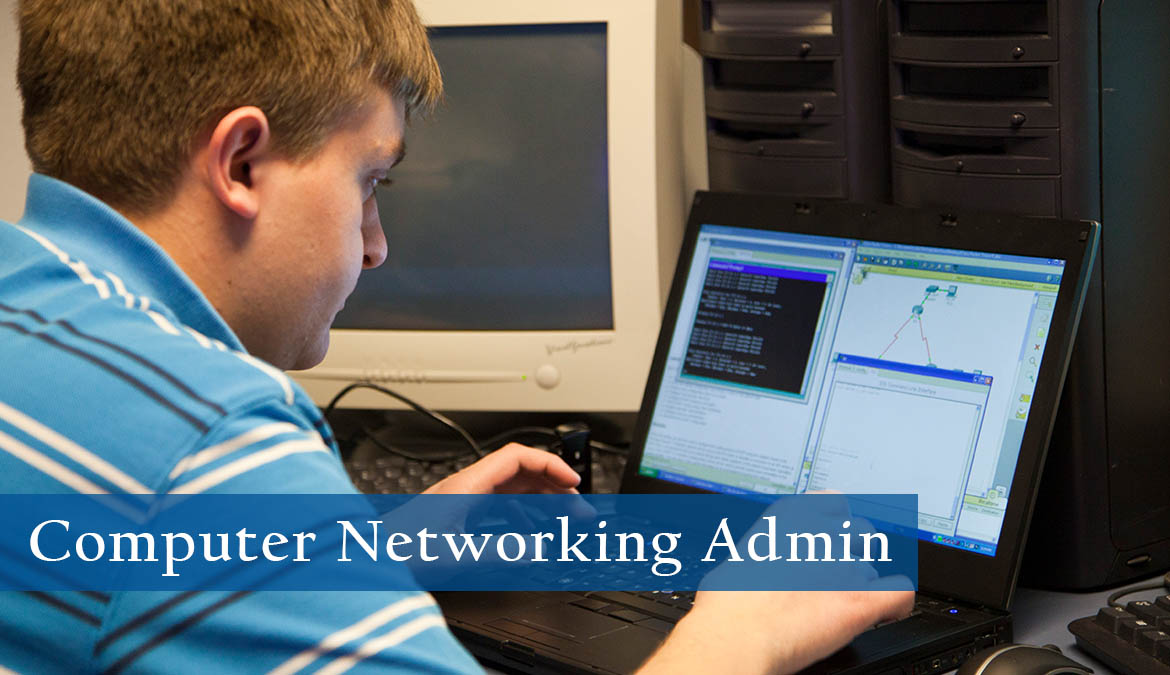 Computer Networking Administration
Computer networking has revolutionized the way people work and connect, both at home and in the office. It has also generated demand for professionals who can create, maintain, and secure these networks, sometimes on a very large scale. These technology workers attend to the day-to-day operation and maintenance of a variety of computer-based systems. Sheridan College's Computer Networking Administration Associate of Applied Science program will prepare you for a career in this ever-evolving, fast-paced industry.
Sheridan College's Associate of Applied Science in Computer Networking Administration program uses tools and techniques embraced by TestOut, CompTIA, Cisco, and Microsoft to prepare graduates to become valuable assets to any company or organization.
You will also have the opportunity for hands-on learning with state-of-the-art technology in Sheridan College's classrooms and labs.
Why Sheridan College?
The Computer Networking Administration degree is also available online.
Earn your degree while preparing for industry-standard certifications.
Many local businesses offer internship opportunities for Sheridan College's goal-oriented students ready for real-world experience.

Available at Sheridan College, EveningPlus+ and Online.
Industry Outlook
Technology is the driving force behind our modern world, and computers play a key role in the development of new technologies across the globe every day. Computer Networking Administrators are highly trained and specialize in the operation and maintenance of numerous computer-based systems, using keen analytical, communication, and problem-solving skills to address system issues and monitor networks. With the technology industry dominating the global market, demand is high for network administrators and similar positions. According to the U.S. Bureau of Labor Statistics, the median pay for computer network administrators is $82,050 a year.
Faculty and Community
At Sheridan College, our instructors have worked as industry professionals in the IT field and bring their experience and expertise to help you learn the fundamentals of Computer Networking Administration. Students enjoy small class sizes, low instructor-to-student ratios and advanced technology-based classrooms and learning environments. Students also receive regular feedback and faculty assistance outside the classroom.
Sheridan College has strong partnerships with local and regional businesses to offer internships to our students. We also have an advisory group of IT professionals across various industry segments who provide input on technology and skills needed to succeed in Computer Networking Administration.
Careers and Opportunities
Computer networking administrators maintain and audit network and computer safety; install, upgrade or patch hardware and software; and troubleshoot network communication issues. Industry professionals also specialize in monitoring computer network performance and train users to properly use technology. You can join a Computer Networking Administration-related field like:
Computer Technician
Help Desk Technician
IT Support Specialist
Tech Support Engineer
Database Administrator
Network Engineer
Systems Administrator
Network Architect
Computer Systems Researcher
Network Administrator
Software Developer