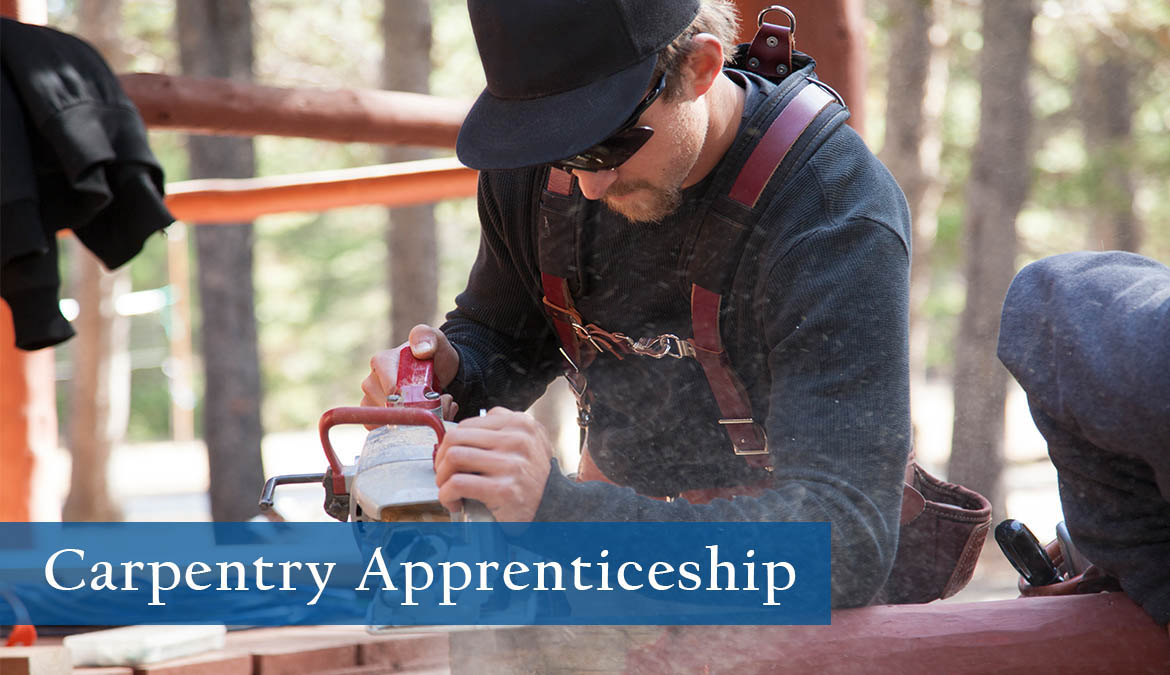 Carpentry Apprenticeship
From framework and stairwells to kitchen cabinets and drywall, dynamic carpentry apprentices build, install, construct and repair a variety of structures. Skilled carpenters work on homes, office buildings, shopping malls, sports venues, restaurants, schools and more. You can, too. In the Carpentry Apprenticeship program you will learn and practice the necessary skills for carpentry and homebuilding. Begin your career as a journeyman carpenter, working your way toward becoming a licensed general contractor at Sheridan College.
Sheridan College's Carpentry Apprenticeship Certificate of Completion is a successful and highly regarded program. Our program follows industry standards and offers evening and online classes to accommodate working schedules.
Why Sheridan College?
The Carpentry field is one of the fastest growing in the nation.
Receive hands-on training, helping build multiple homes through strong community partnerships, including Habitat for Humanity of the Eastern Bighorns in Wyoming.
You will have the opportunity to compete in the annual Wyoming SkillsUSA competitions. Many of our students have won top honors at the state level and earned trips to the National SkillsUSA Championships.

Available at Sheridan College, EveningPlus+ and Online.
Industry Outlook
The versatile carpentry field is growing across the region and nation, according to the U.S. Bureau of Labor Statistics. Increased homebuilding and remodeling activities have led to an increased demand for carpenters in virtually every state. The U.S. Bureau of Labor Statistics predicts that from 2016-2026 over 83,800 jobs will be added to this field, an increase of over 8%.
Faculty and Community
Our Sheridan College faculty are enthusiastic, knowledgeable and dedicated to your success. They will teach you the vital carpentry skills to help you in your career.
Sheridan College also has strong relationships with local and national construction industries, including Habitat for Humanity of the Eastern Bighorns in Wyoming and the Big Horn Home Builders Association, which supports completing apprentices with tool vouchers. These industry leaders ensure our students are learning the hands-on skills to compete and thrive in the carpentry field.
Careers and Opportunities
Carpenters build tall buildings, install kitchen cabinets, craft doorframes and more. Carpentry Apprenticeship graduates work in the carpentry industry, many moving up to become master carpenters and licensed general contractors. You can join a Carpentry field like:
Cabinetmaking
General Contracting
Framework
Home Building
Commercial Building
Industrial Carpentry
Drywall Installation